Achieving a high level of payroll performance isn't easy – but simple errors could be making your job harder than it needs to be…
Although it takes place behind the scenes, every good business owner knows that payroll is integral to their operation. Unfortunately, that also means any problems in the process, however minor, can affect almost every level of a business. Although fundamentally concerned with paying employees on time, payroll is also about navigating the labyrinth of detailed legal regulations that come with calculating employees' tax and social security contributions – and avoiding costly penalties for non-compliance.
Recent research showed that payroll mistakes cost UK employers over £700 million in the 2015/16 financial year – the combined result of fines collected by HMRC. Beyond the damage of financial penalties however, payroll mistakes also chip away at the confidence of both employees and clients – and quickly erode a business' reputation within its professional community.
Simple errors, serious consequences…
With so many moving parts to consider during the pay-cycle, it's not hard to see how mistakes can occur. That said, not all payroll mistakes are easy to spot: simple errors that seem insignificant in the grand scheme, can stack-up and snowball, translating into serious administrative problems down the line – including, missed paydays, missed tax deadlines, and compliance fines.
While enterprise organisations may be able to shoulder the cost of a compliance fine here or there, and address reputational damage through PR departments, small businesses typically won't be able to respond as quickly – and find themselves on a slippery slope. If your small business is building its payroll infrastructure, knowing what the dangers are ahead of time is a priority.
The common mistakes…
The good news is most common payroll mistakes can be handled, mitigated or avoided through a combination of employee training, and forward planning. To help you get to grips with the challenges your organisation might be facing, why not check out this list of simple mistakes that affect small business' payroll departments…
Payroll size
When you build your payroll department, it's important to think carefully about the job you need it to do. Too many small businesses miscalculate at this stage and create a payroll which doesn't fit their business needs – either too large to be cost effective, or too small to manage the administrative burden placed upon it. While this error may not have immediate effects, problems will inevitably emerge down the line in the event of an unexpected payroll delay or compliance challenge – when it's much harder to make adjustments.
Numerous factors are important here, including your business' commercial sector, your location, number of employees, average work hours, and more. Ultimately, the information you gather about your prospective payroll's shape and size will help you make ongoing decisions about the number of administrators you hire, the type of software they use, and what kind of training they need.
Observing deadlines
One of the most basic duties of a payroll department is to meet a number of important dates and deadlines on the tax calendar. Don't neglect these tax basics: from understanding when the tax year starts and ends, to meeting remittance deadlines, every member of your payroll team should know what needs to happen, and when – or risk incurring compliance penalties.
Ensuring employees are familiar with the tax landscape isn't difficult – and could be as simple as marking important dates on a shared calendar at the start of every tax year. Similarly, payroll employees should understand how to communicate with, and report to, the relevant authorities they'll be dealing with in their role as administrators.
Misclassification
The classification of employees can be complicated and confusing, especially when the process takes in part-time and full-time staff members, temporary staff, and independent contractors. Tax authorities tend to take employee misclassification seriously, but it's easy to misclassify employees accidentally without seeing immediate effects – and only learn about the problem in an audit.
Look carefully at your peripheral employees. Employees incorrectly classified as independent contractors, for example, won't be processed in the PAYE system and won't have their tax remitted to the authorities – who will move to reclaim that money, and potentially penalise the error. There are ways to remedy misclassification in the event it is discovered, but working to avoid the problem in the first place, by training payroll administrators, is an easier option.
Record-keeping
Payroll is ultimately built on small details, at every stage of the process. Nowhere is this rule more important than in record-keeping: from inducting new employees into the payroll system, to maintaining their information for audit purposes. The dangers of payroll record-keeping mistakes are twofold: firstly, the effects of innocuous errors can be magnified if left unaddressed – and have serious knock-on effects for the pay-cycle, and secondly, tax authorities may well penalise businesses for the act of poor-record keeping itself.
Every legislative environment has its own rules for payroll record-keeping: in the UK, for examples, PAYE records must be kept – in a readable format – for a minimum of 3 years plus current year. Fines from HMRC for the act of 'imprecise' record keeping can reach as high as £3,000 (in the most extreme cases). The precision and complexity of payroll records means that, to avoid mistakes, you must ensure your business has a record-keeping system in place which employees understand and can use efficiently.
Recruitment strategy
Many businesses misjudge the size of the payroll team they will need to efficiently process pay on a weekly or monthly basis. Similarly, employers often assume that that their payroll department should be filled with employees with strong numeracy skills, while neglecting the spectrum of peripheral duties the process demands of its employees.
With those issues in mind, it's vital your business factor both the size of the workload, and the unique challenges its payroll department will face, into its recruitment strategy. It goes without saying that payroll administrators should have some aptitude for mathematics, but this isn't the be-all and end-all of the role – they will also need to be good communicators, managers, negotiators, IT experts and customer service specialists.
Career development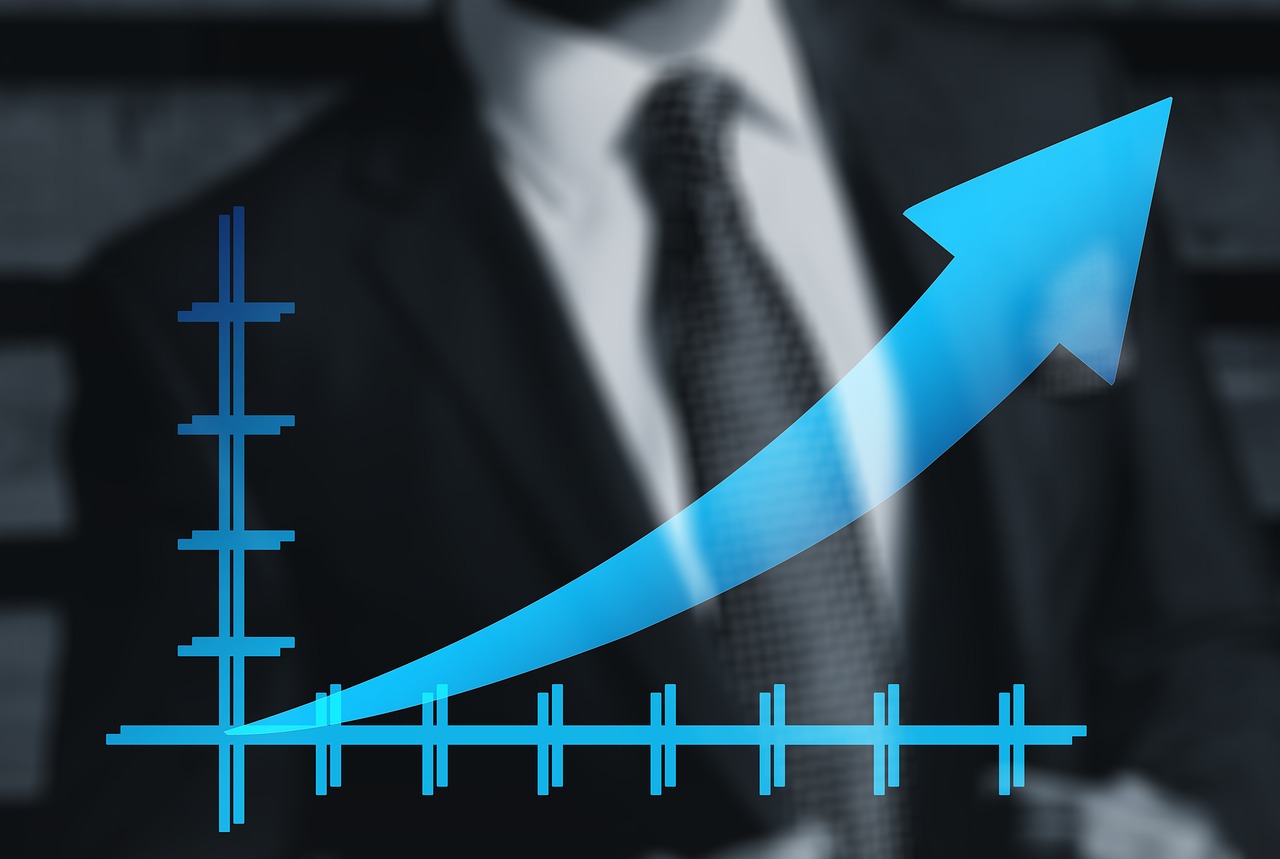 With a talented administrator (or team) in place, it's tempting to assume that your payroll system will take care of itself. Don't neglect professional development: like staff in any specialised department your payroll administrators need to receive suitable training and career progress in order to continue to deliver the level of performance you desire.
Addressing the career needs of your payroll employees serves a dual purpose: first, it gives them the tools they need to stay up to date with the ever-changing compliance landscape of the payroll field – and by extension, help your business avoid penalties. Second, career development prevents brain drain: you'll be helping staff achieve their career goals while adding strength and value to your business' payroll infrastructure.
Training
With career development in mind, it's important that your business doesn't skimp on the training its payroll employees receive. The complexities of payroll demand detailed knowledge of a broad regulatory landscape – it's not enough to simply offer your payroll staff the common-garden team-building, or customer service exercises.
Fortunately, there are plenty of internationally-recognised payroll training courses and qualifications available to employees who need to be brought up to speed with new compliance regulations. In the UK, for example, the Chartered Institute of Payroll Professionals (CIPP) offers a catalogue of training courses for payroll administrators of any level. Similar institutions exist across the world, and include the American Payroll Association (APA), and the Canadian Payroll Association (CPA).
Software
Small businesses, with a low number of employees, may assume that their monthly payroll duties can be handled by their payroll administrators alone. Although it's perfectly possible that your administrators are more than capable of dispatching their workload, by relying solely on their skills, you could be missing the benefits digital tools can bring – and even losing your edge over competitors who are using them.
While not dismissing the importance of the 'human element' to payroll, the prospect of navigating an increasingly complex compliance landscape makes programs, like Sage, Quickbooks and Xero extremely useful. Software can aid tasks at either end of the process – from logging work hours and calculating tax contributions, to managing monthly schedules and issuing payslips. Learning to integrate digital payroll tools with your business' infrastructure is a fundamental part of building an effective payroll system.
Software updates
The obvious benefits to using digital tools within a payroll system, can quickly be undermined by assuming they provide a comprehensive payroll solution. Many businesses make the mistake of paying too little attention to their payroll software platforms – and in doing so, miss crucial updates, or fail to train staff adequately in how to use these digital tools.
Without regular maintenance and updates, payroll software platforms can become liabilities, draining efficiency from an existing system, or in a worst-case scenario, threatening its security. Taking care of payroll software is a crucial but straightforward issue: businesses should ensure their platforms are suitable for the tasks they are used for, maintain a regular update schedule, and give their staff suitable training to use them.
Resources
While the foundational functions of the payroll process may take place on the digital landscape, there are a range of 'nuts and bolts' duties, such as record-keeping and data storage, which require a wider spectrum of resources. Without those tools, your payroll process may well be slowed down significantly – and appear amateurish to both colleagues and clients.
The professional needs of your payroll department could be varied – so make sure you've anticipated what your administrators will need to do their job. Beyond IT hardware and software, administrators may need special office supplies, official documents, and – not least – a physical space in which to carry out their work. Since they may need to travel as part of their role, transport could even be a necessary consideration.
Compliance awareness
The state of the compliance landscape should be an ongoing consideration for your payroll department. Unfortunately, that landscape shifts and changes constantly – and if your administrators aren't able keep up to date with regulatory changes, errors, delays, missed deadlines and ultimately, compliance fines are likely to follow.
Keeping on top of current compliance standards doesn't have to be an arduous task. Essentially, your team can stay informed through frequent contact with relevant authorities (like HMRC or the IRS), subscriptions to industry literature (like the CIPP's "Professional' magazine), updates to your software subscriptions, and by sending payroll employees to the relevant training courses.
Security measures
With so much to worry about, it's easy to see why small businesses often overlook, or postpone certain basic security measures, but in 2016, cyber-attacks cost UK businesses £30 billion. With that in mind, data security should be on the agenda for organisations of every size – and it's all the more important in a payroll context, which by necessity involves employees' sensitive personal information – including banking information. By ignoring payroll security, small businesses risk not only becoming the victims of a costly breach, but, worse, incurring serious reputational damage.
Payroll security should be a combination of online defences and employee awareness. Consider your needs as you're building your infrastructure: if you're using cloud computing tools, you'll need to be confident in the security your provider uses, if you're hosing payroll data onsite, you'll need to put those measures in place yourself. Similarly, your payroll employees should be trained in security protocols, including data-handling and what to do in the event of a breach.
Backup & recovery
Security breaches aren't the only threat to payroll data: a range of incidental disasters can also disrupt, or cause damage to a payroll system. Many business owners don't plan for the unexpected – leaving their payroll data vulnerable to power-outages, fires, floods, or simple human error. Data-loss can cripple payroll, and result in a range of subsequent delays, and compliance issues.
Protecting your small business' payroll against disasters involves only a few simple steps – not least ensuring data is backed up and recoverable. Business owners should decide whether to store payroll data on the cloud, or on-site, and administrators should be trained in a regular back-up schedule – so that the process can be brought back online as quickly as possible in the event of an unexpected disaster. To reconcile all those steps, all payroll administrators should be trained in your business' recovery plan.
Cash flow
As a small business owner, you'll have to juggle your organisation's resources carefully – which means ensuring payroll has the finances to carry out its job. Too many organisations fail to properly manage internal cash flow – creating problems for the payroll department when pay-day comes around or, in a worst case, scenario, finding themselves in a situation where they are unable to pay their employees.
Achieving good cash flow management involves administrative skill and forward-planning. Keeping a close eye on your accounts, you'll need to establish a clear monthly analysis of accounts receivable and accounts payable – along with any potential shortfalls. Create a forecast extending as far into the future as possible – and make sure you have cash reserves to meet any urgent payroll deadlines in the event of a shortfall.
Benefits in kind
Payroll can become particularly complex when it comes to benefits in kind (BiK) – that is, perks offered to employees, including company cars, mobile phones, childcare vouchers, and the charges some employees accrue in carrying out their work duties. Depending on your payroll territory, some benefits-in-kind may be delivered in a salary sacrifice plan, and trigger certain tax benefits – with obvious implications for payroll. It's easy to mix up taxed and tax-free benefits – especially in the wake of legislative changes.
Even in a small business, BiK may play an important part in employees' personal and professional lives. Regardless of the types of BiK you offer, your payroll department needs to be able to process them correctly to maintain compliance and (just as importantly) employee satisfaction. Like any legislative changes, stay on top of the applicable compliance regulation by consulting official resources, and anticipate the effects in time to accommodate them without any disruption to your payroll process.
Customer service
It's a misconception to view payroll as a process which takes place solely behind the scenes – don't forget customer service is a fundamental aspect of the job. By neglecting to train them in customer service techniques, payroll administrators may struggle to deal with enquiries from colleagues and clients who are be unhappy or upset with sensitive issues concerning their salary.
Even in a small business, with few employees, customer service mistakes can easily exacerbate misunderstandings and errors – and ultimately, create much larger problems down the line. To avoid this kind of blunder, it's up to business owners to facilitate customer service training and develop a process for dealing with pay queries. Practically, it may be worth assigning customer service roles within the payroll team, or dedicated a workspace to dealing with employees who bring their queries in.
Communication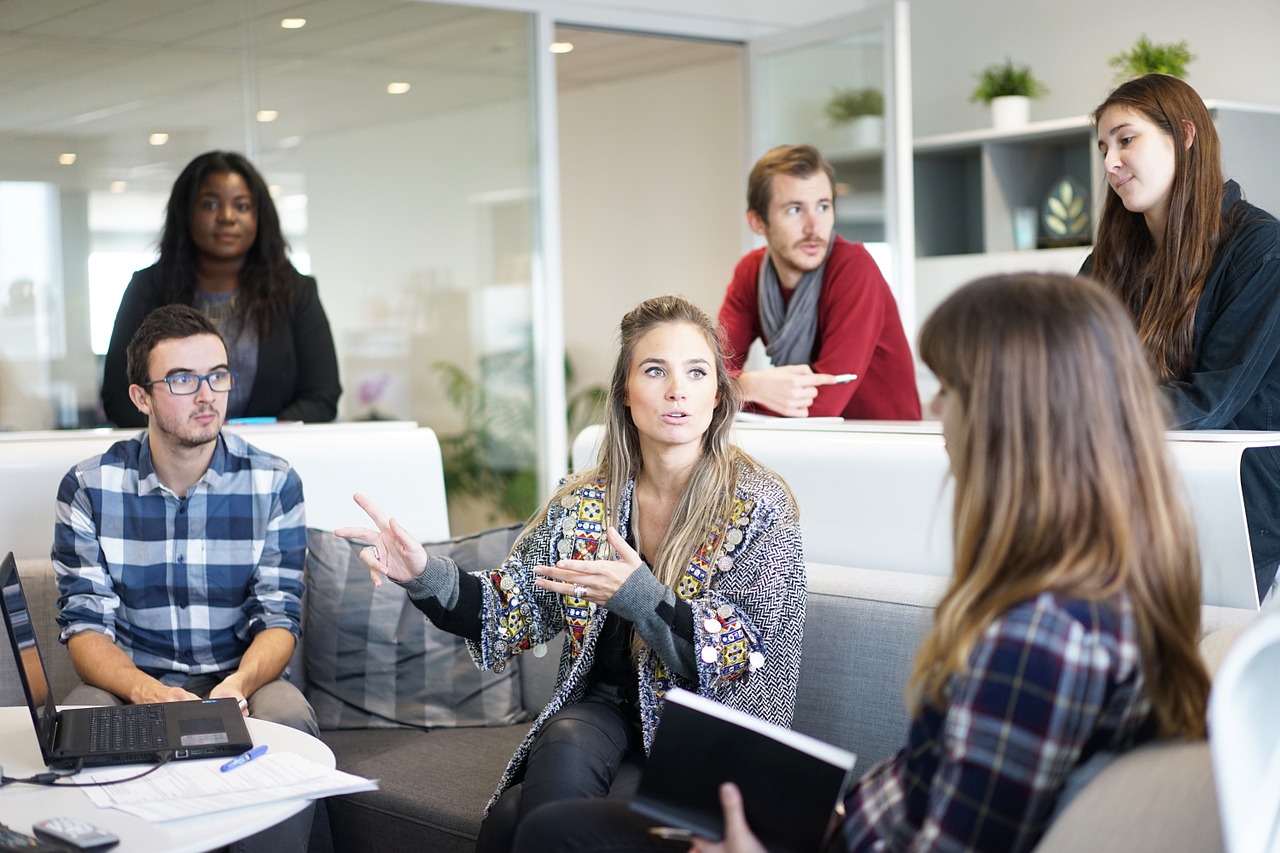 Whether in a small business, or an enterprise organisation, payroll departments must be able to communicate with other parts of a business, and its employees. By failing to build communication channels, the payroll process is forced to slow down for critical information updates, errors take longer to address and fix, and deadlines are ultimately put at risk.
Ensuring payroll departments can communicate clearly, and securely, with the people and departments around them could be as simple as organising an internal email account, or messenger service. Payroll employees may also need to brief managers, or even clients in other locations, so should know how to contact these individuals appropriately.
Outsourcing
Many business-owners who choose handle payroll internally misjudge the scale of the task – and find themselves saddled with a system that is costing them too much to run, or struggling to to stay compliant with legislation. Persevering with an in-house, low performance payroll is a classic small business mistake: outsourcing some or all of the process to a third-party should be a serious consideration if you're struggling to meet deadlines or maintain compliance.
Payroll outsourcing covers everything from logging work hours and calculating tax, to delivering employee payslips on pay-day – it's a strategy many multinational organisations use to buy in 'pre-packaged' expertise if they're managing an international expansion. Small business owners need to decide which outsource package suits their needs: the advantages offered may translate to increased efficiency and financial savings, or simply allow an organisation to focus on delivering its core services.
Scalability
Payroll shouldn't be considered a fixed, immutable installation within an organisation – and it's essential you build a level of scalability and flexibility into your department. Payroll departments which can't (or won't) adapt to the circumstances and environments around them are left open to 'growing pains' – which manifest as slow-downs and delays, and, as always, inevitable compliance penalties.
To help your payroll departments grow along with your business and its needs, be ready to adapt at short notice. Practically this means installing mechanisms to recruit and train new administrators, integrate new tools and technology, and introduce new procedures for dealing with a shifting legislative environment. Again, outsourcing services may be a useful option in this context – helping you expand or reduce your payroll capacity as need be.
Addressing errors
Whether you're setting up your small business' payroll yourself, or managing an existing system, errors are an inevitable part of the process. That being the case, once an error has been recognised, understanding the correct procedure for dealing with it is vital. While payroll mistakes aren't necessarily all serious, you'll need to be able to spot the difference between the trivial and the non-trivial, or risk making their effects worse.
Addressing a payroll mistake will often involve minor adjustment of administrative details – like an employee's start date – but may require more invasive efforts, like correcting a National Insurance Contribution, or resolving an inaccurate salary payment. In issues concerning tax remittance, you may have to get in contact with the relevant authority to make a payment immediately – or you may be able to correct the error in your next tax report. Many legislative environments now facilitate digital tax reporting, with PAYE integration – providing a swifter way for payroll staff to recognise and correct errors.
---
About the Author:
Kimberley Morrison is UK Service Delivery Manager for activpayroll, and oversees the company's UK payroll team. Dealing with strict deadlines, and a complicated legislative landscape, Kimberley's day-to-day role involves ensuring client payrolls are delivered accurately and on time.