Working from home is like a double-edged sword.
On one hand, yes, you're working from home. Finally, you've made it! You don't have to get stuck in traffic anymore and you can work from the comfort of your PJs.
On the other hand, however, it also means you're surrounded by temptation traps.
There's no one (but yourself) to hold you accountable. Think about it – how easy is it to hit the snooze button when you're not rushing to your workplace? It's just as easy to grab a quick snack and/or tune in for just one episode of your favorite TV show.
We all know how that goes.
So, how do you fight back against the gratification monkey?
Multiple ways actually:
You can eliminate any and all distractions and lock yourself in your room until you're done.
You can plan out your day in advance so you know what you're dealing with and don't end up staying till 4 AM.
Start tracking your time with the right app to remain productive.
You can outsource certain tasks to relieve your workload.
Or, finally, you can set up invoicing software and regain control of your finances.
In this guide, we'll be focusing on the last part and get you on top of your finances by the end of the post. Many freelancers and entrepreneurs often deal with a lot of financial problems, given how complex the area is.
If you don't know what you're doing, it can be easy to lose track of your finances and expenses and go bankrupt.
This is why most startups fail in the first place.
Money mismanagement is no joke. Ideally, you should always be tracking your most important resources as an entrepreneur – time and money.
Finances can be intimidating, yes.
So, it makes sense to use invoicing software to better track your finances, right?
Perhaps.
But is it right for you?
Is invoicing software for you? Let's take a look:
The first thing you might want to look at when thinking about adopting an invoicing software, is your cash flows.
"A cash flow statement is a report of how much cash is flowing into and out of your business for a specified time period. In order to remain in business, you must have a positive level of cash flow."
More specifically, where are your cash flows coming from? How do you get paid?
If you're like most freelancers, you send out a number of invoices manually each month and accept payments online. And if you're definitely like most freelancers, you realize how tedious and boring this process can be.
Any business owner (and not only) can benefit from using invoicing software. Depending on the number of clients you have and how your finances look, it can save a lot of time and headache of trying to track your expenses.
However, it is particularly useful to small business owners and more adept freelancers.
In other words, if you're just starting out and don't have a lot of expenses or clients to track, you might want to invest your money somewhere else.
If, however, you deal with multiple clients and need to automate or relieve your work tasks, then using invoicing software just might be the solution for you.
Here's how:
1. One less thing to worry about
Let's take a look at some of the most common problems freelancers face:
Balancing work and life. It can be tough to think of home as anything but your office when you're working remotely full-time.
Not enough time for your health. It's just as easy to neglect your health and exercise when there's so much work to be done.
Financial stress – things like who paid you and who's waiting on an invoicing can be difficult to track sometimes.
Let's zoom in on the last point.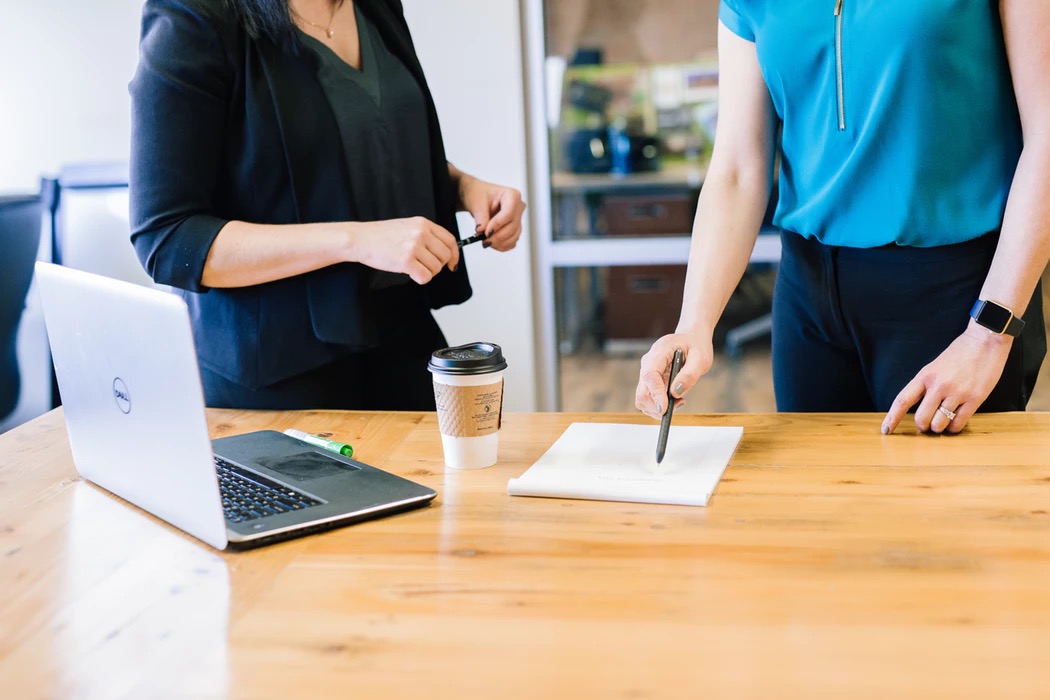 When it comes to finally getting paid, all freelancers have probably gone through the struggles of having to stalk down that one client who always pays late (or doesn't pay at all).
Sometimes, clients just forget they actually owe you money (due to mismanagement or just bad memory – happens), or hope you'll get tired of asking and eventually will go away.
From your perspective, meanwhile, following up for the third or fourth time can be somewhat awkward to say the least.
Fortunately, when it comes to getting paid, you have a number of options.
You can start by keeping a detailed checkbook, a list of your clients and who owes you money and when.
While that's definitely feasible, doing that manually can be very time-consuming and tiring when you have so many other things to worry about.
A better alternative would be to set up invoicing software tailored to your tastes and requirements.
Of course, you can't control the behavior of your freelance clients, but what you can do instead is manage and control your expectations and behavior when it comes to getting paid.
So, to fight back against late payers, you can set up a recurring invoice, for example, within your software so that your clients get charged for your services at regular intervals (which can be changed).
Recurring invoices are normally applied on a monthly basis (at the end of each month) so that you save time manually invoicing each client. To start using recurring invoices, you need to get permission from your client so that they can be charged on a regular basis for a regular amount of money.
The charges will continue regularly until either an agreed-upon termination comes or when the customer withdraws permission.
If your services are in the form of subscriptions, recurring invoices are a great way to save time for everyone involved. You don't have to repeatedly request your customer's credit card information and your clients don't have to send out manual payments every time.
In short – why waste time and manual labor on boring tasks when you can get a piece of software to do it for you?
The more tasks you can automate as an entrepreneur – the better.
2. Get paid faster
To the average freelancer, getting paid faster is one of the top priorities.
There are some measures you can take to make sure you get paid on time.
But for the most part, the faster you send out invoices, the faster you'll get paid.
And with invoicing software, creating and sending out invoices is simpler than ever. You can create and send invoices both within 60 seconds, but there's more to minimizing paying time than that.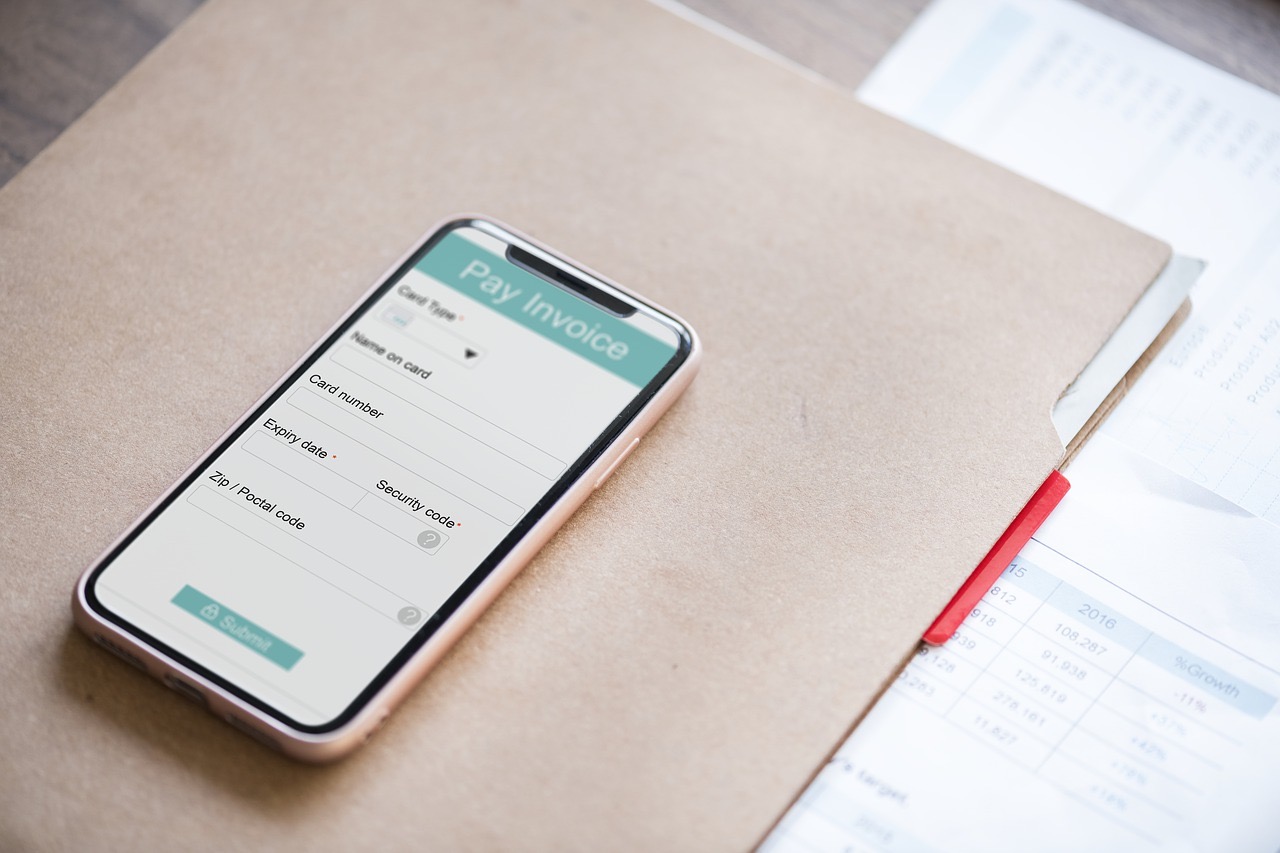 If you want to make sure your invoices get paid faster, there are some additional steps you can take.
For one, be sure to set late payment fees clearly in your invoices.
If you're a professional and your time is truly valuable, don't be afraid to show it. When creating the terms and conditions, be sure to clearly outline the details of what happens if the client is late to pay.
Specify the details in the case of charges or penalties for clients paying late.
This can be something as simple as a percentage of the entire project (e.g. 2%-10% for each late month) or just a flat fee that adds up as time goes by. Be sure to emphasize your payment terms in advance as well so the client isn't surprised.
Another thing you can do to get paid faster is to minimize the due date.
What most freelancers do in their invoices is extend the payment due date to as much as 30 days. This means the client has 30 days from receiving the invoice to actually paying it.
This is bad freelancing practice when you think about it.
First, 30 days is a long time. While it may seem that you're being generous in your profession, you're just hurting yourself because you probably need the money sooner than that.
Not to mention, they just might forget about your invoice in a month!
Instead, try setting the amount of time to just 14 days (if not less). This will make it more of a priority for your clients to pay you, and if you set a payment charge as well – they might pay you even faster.
Finally, if the worst comes to worst, be sure to always chase late payers.
Regardless of your payment due date, whether you have late fees or not – be sure to always follow up. There are a lot of reasons why a client might not be able to pay on time. Even with your timely invoice and clear terms and conditions, they just might forget about it at the end of the day.
In any case, it's your responsibility to make sure you get your payment from them, because you deserve it.
One of the best ways to remind them is to follow up with a polite email reminder and if that's not enough – place a phone call. That will definitely get their attention and won't leave them with space to forget again.
3. Tracking expenses
Expenses come in many shapes and sizes. But for the most part, they fall into the following categories:
Employee wages.
Payment to vendors or suppliers.
Equipment rental or utilities.
Advertising and marketing.
Professional development, and more.
And regardless of the type of business you run, expenses will always be tied to the greater goal of your business in an attempt to earn more revenue.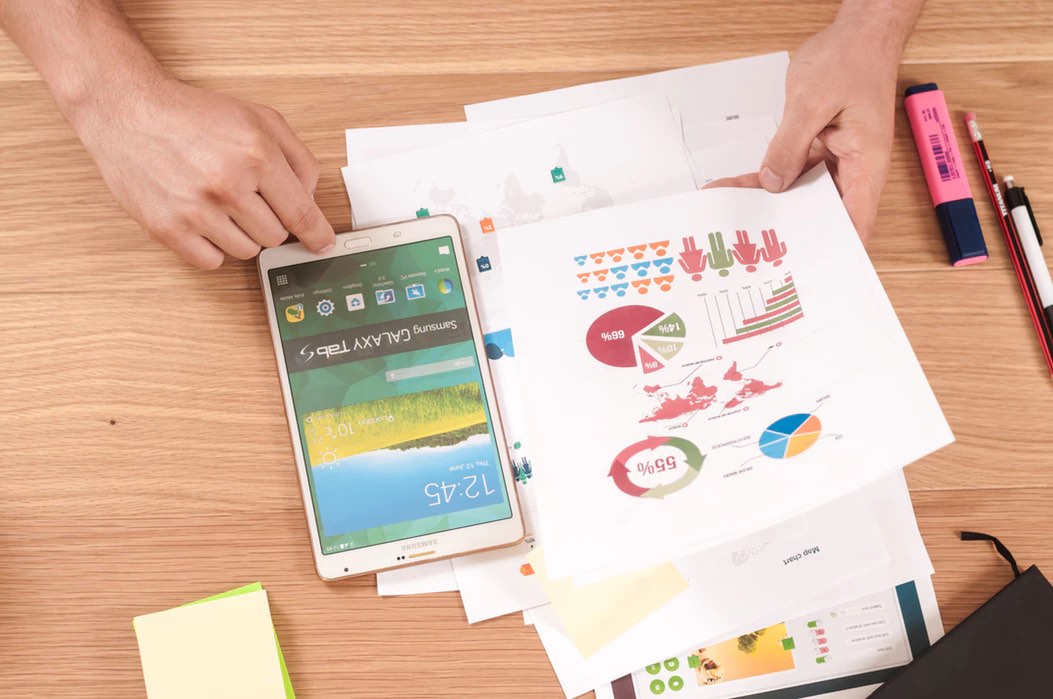 Because of this, registered businesses are allowed to write off tax-deductible expenses when they do their income tax returns. This helps lower their taxable income, and in turn, decreases their overall tax liability.
To gain a better overall idea of your finances, whether you're a freelancer or a startup, it's a good idea to always know how much you're spending, and on what. So, in other words, you should always be keeping track of your expenses (no matter how big or small) on the go and be sorting them through categories.
Once you do that, you can create monthly expense reports to see where most of your money goes and get a better overview of your finances.
One of the most important financial goals for small businesses and freelancers alike is to increase their revenue. It's difficult to reach that goal without first seeing how much you're spending and where.
And then once you see the bigger picture of your finances, you can focus on reducing expenses through other ways.
How can you cut back on expenses without knowing what they are in the first place?
When you know where your money goes, you can really start prioritizing them and managing your overall finances better.
At the end of the day, there is no good reason as to why you shouldn't be tracking expenses.
Especially as a freelancer, you never know what month might be more lucrative than the other.
So, ideally, you should always be keeping track of your time, budget and expenses for each month.
If you want to increase your productivity, you need to be more efficient in all aspects of your business. This includes finances.
As intimidating as the subject may seem, you shouldn't bury your head in the sand when it comes to money. You need to know how much you're earning on average and plan for the ups and downs accordingly.
If, for some reason, things still go bad, it's a good idea to have some money set aside for a rainy day. You never know when your cash flow might halt suddenly. An unexpected emergency or an illness can reduce your income drastically.
If you're prepared, however, you can get through the dry spell.
Hope for the best, but plan for the worst.
Budget accordingly and always keep an eye on your expenses. Once you're aware of your money coming in and going out and have some set aside for a rainy day – you should be prepared for the worst case scenario.
4. Management and tracking
What gets measured gets managed.
One of the most important financial goals for any business has to do with tracking and analytics.
But it can be hard to reach that without managing and tracking your invoices properly. You should always be monitoring your current cash flows and looking for areas to improve in.
For example, as mentioned above, it's always a good habit to know where your invoices go and who's paying you on time and who's not.
Another quick way to reduce headache is to have a proper invoice management system setup online where you can keep track of each one on your dashboard.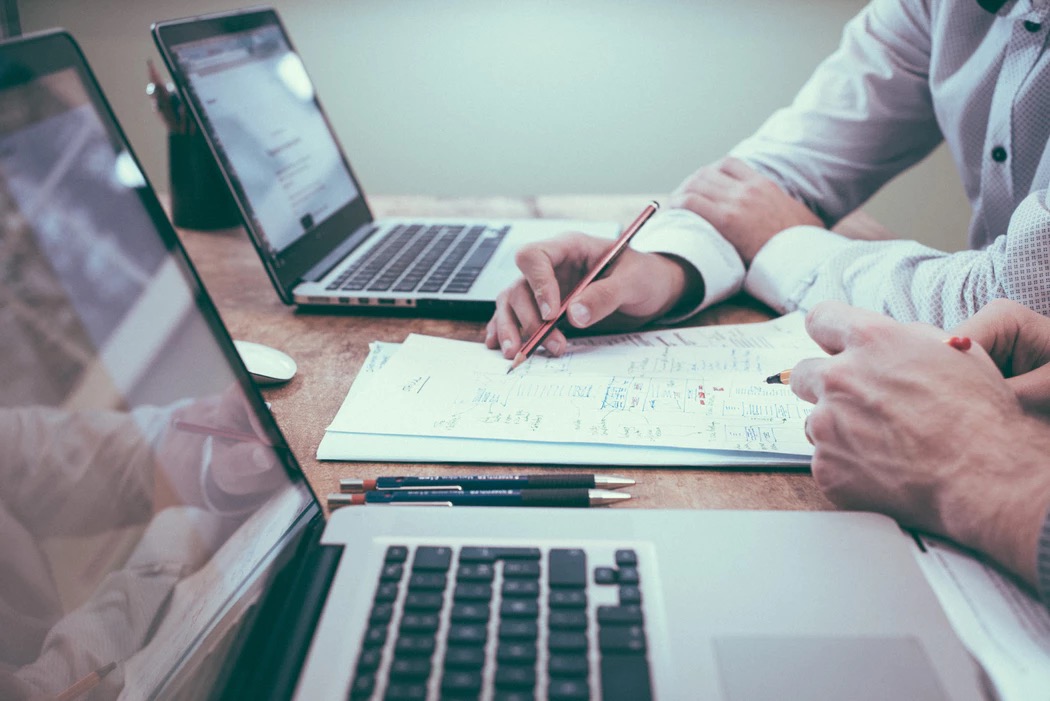 There's a lot of different types of invoices you might have to deal with as a freelancer. So, let's break down each of them you should be aware of.
The electronic invoices
The most obvious one you should be tracking all the time. Online (electronic) invoices are a great way to easily keep track of what invoices you've sent, which ones are still outstanding, paid, and so on.
Compared to the traditional paper invoices, the advantages are endless. But probably the best thing about e-invoices is the convenience they offer and how they can increase your whole accounting productivity.
With the right software, you can go through the ones you've sent, review your drafts and invoice template, and more. You can send your invoices by mail, use customizable templates, automate them, send reminders all within one click.
Interim invoice
An interim invoice is a way to break down larger projects into smaller chunks, in terms of payments.
During this process, instead of paying you in one large amount, your client can pay in a series of recurring invoices instead, opting for multiple smaller payments (e.g. monthly or once various projects are completed).
Interim invoices provide a way to help provide the cash flow during a large project that is often split up into smaller ones.
And finally, once you're done with the project, you should also send a final invoice at the end detailing that the work has been completed and what has been paid through it.
Proforma invoice
Despite the strange name, this invoice is actually a simple and relatively common type of invoice.
Proforma just means "as a matter of form" and is often used to describe documents that satisfy certain minimum requirements. It's often sent with goods shipped internationally to help determine their value and the details of the item (weight, transport, etc.).
So, essentially, it's more of a general document, or a pre-invoice, that outlines the commitment of the specific goods or services to the buyer. This is then used to describe the value of the trade.
There are other types of invoice, of course, and knowing the difference can save you a lot of headache and time down the road.
Once you know your invoices, managing and organizing them becomes easier.
5. Additional marketing opportunity
Setting yourself apart is essential in today's world. How you present yourself and your core business directly affects your personal branding.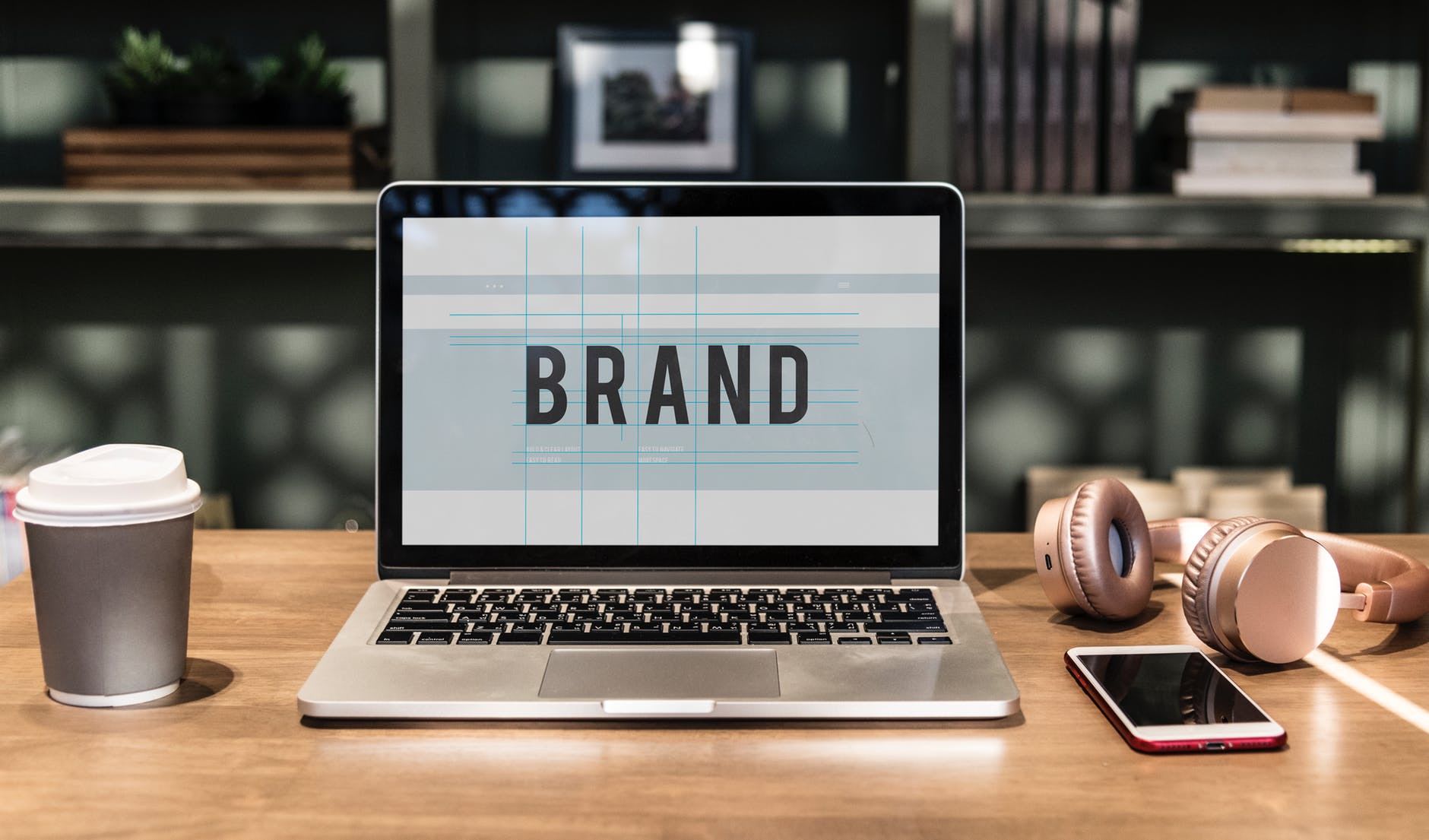 From how you communicate with clients within all your touch-points can make the world of a difference.
So, to do that, consider your invoices as an additional marketing opportunity to brand yourself further.
Instead of sending out a default and a boring invoice, what you can do instead is really dig into the invoicing software of your choice and create an invoice template that represents yourself perfectly.
Being customer-centric in general is a great way to connect with your audience and increase exposure.
If you take your time and create a personalized invoice, a couple of things are bound to happen:
As mentioned above, sometimes a client might forget about your invoice if they're busy. One of the reasons for this could be because your invoice was just too bland. If it's like any other invoice – a gray or a blue document, with just text and a price tag inside, then it might be like all the other documents in your client's inbox.
For this reason, you might want to invest more time in creating a interesting and unique invoice that represents your brand better.
Whatever you do, make sure your invoice catches your client's eye and keeps their attention.
Now, as for what actually goes inside the invoice, you can customize it as well and offer additional incentives to keep them coming back.
A discount, special announcements, coupons, and more all go a long way in establishing a long-term relationship.
If they can tell you truly care about them, they're more likely to do business with you again.
Your customer service is also a big part of your brand. So, also take into consideration the communication etiquette and the tone of voice you use inside the invoice.
Something as simple as a "thank you" note at the end goes a long way. Show your customers how much you appreciate them with a short and a personalized note. Acknowledge how much their business means to you to nurture the relationship and create a sense of loyalty.
Overall, interesting and personalized invoices are a great way to boost your customer experience and personal branding. If done right, you can create customers loyal to your brand and represent what you stand for as a business.
Conclusion
All in all, something as simple as invoicing can have a drastic effect on your whole business – not just the finances.
Even the slightest adjustments can net you huge returns and the right invoicing software can save you a lot of time and headache.
While your invoices are a way to get paid, there's a lot more you can do with them, including automating some tasks of your business to promoting yourself more as a brand.
It has a lot of marketing potential as well, so don't be afraid to experiment with it and see how your customers react.
Until then, however, all that's left is selecting the right invoicing software.
Assuming control of your finances is one of the best things you can do as a freelancer, so, make sure you go with a tool that's easy to use, suitable to your tastes, and needs.
Once you do, you'll see the potential it has and how it can benefit your business.
How do you manage your finances?
---
About the Author: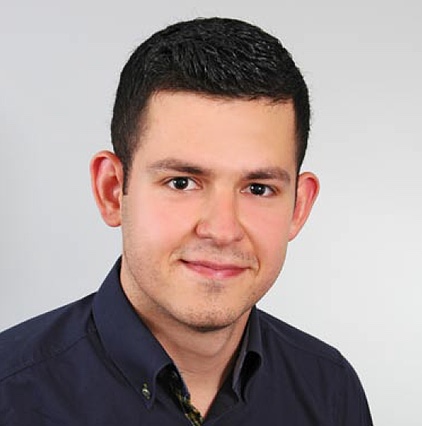 Uwe is the founder of online invoicing software InvoiceBerry and also offers free invoice templates to businesses. Small businesses and sole traders can create, send and manage their invoices, quotes and credit notes with the tool. In his free time, Uwe travels the world and enjoys experiencing different cultures.