Imagine one thing for a minute: a working week of only four hours. Don't worry; the idea is that you'd still be making enough money. You'll be working less, but you'll be more productive.
What would you do with the time you have left? Movies. A book. Maintaining friendships and family values. Every day would be like a mini vacation if you followed the 4-hour workweek.
Timothy Ferriss, an American author and entrepreneur, says that is possible. His book, The 4-Hour Workweek: Escape 9-5, Live Anywhere, and Join the New Rich, changed many people's lives. At least that's what some of the readers claim: a complete life makeover… to the better. Well, Tim Ferriss is an advisor to Facebook, Twitter, Uber, Evernote, StumbleUpon, and other big-name companies. He must know what he's talking about, right?
In its basis, The 4-Hour Workweek is a productivity concept. The author himself tested it. He went from making $40,000 per year on an 80-hour workweek to making $40,000 per month on a 4-hour workweek. How is that even possible? If it was a 4-hour workday, the concept would be believable. This way, it seems out of reason. I thought that, too. When I read the book, I realized it was more realistic and actionable than I expected.
I changed my lifestyle thanks to this book.
I would love to share that experience with you.
Let Me Briefly Explain the Concept of the 4-Hour Workweek
(if you have read the book, you may want to skip this part of the post)
This book is meant to be the Bible of entrepreneurs and definitely one of the top business books.
If you think about it, you surely know someone who owns a company and is absolutely consumed by it. Tim Ferriss is convincing entrepreneurs that there's a better way to live: work less and make more money.
I find that this book is not only the Bible of entrepreneurs, but it's also the Bible of remote workers.
Being in the freelance industry, I can divide most of the freelancers I know in two categories:
Those who work too much and have no time to enjoy life, and

Those who are too literate about the term "flexible" in their job description, so they rarely work and don't make enough money to pay the bills.
Is there a middle ground in between these two extremes?
According to Tim Ferriss, we should make four major steps to make the transition towards the 4-hour workweek. DEAL is the name of this system, meaning Definition, Elimination, Automation, and Liberation.
1. Definition
Define your goal in this life and estimate its cost. In this stage, you will envision the fundamentals of your entirely new lifestyle. Then, you'll add the remaining three ingredients.
2. Elimination
What do you need to eliminate? Your old mindset about time management. In other words, you should escape the office. Once you define your goal and you understand how much money you need to make it happen, you'll find the source of that income. The source won't be the work in the office.
Remember: your goal is not building a multimillion-dollar empire. It's about living a stress-free life that lets you experience the most of it.
Ferriss recommends techniques for cultivating selective ignorance. You won't be spending time on processing information you don't need. You'll start ignoring things that are not important. You'll learn how to value your time.
Experts also recommend that changing one's morning drill can improve your day's productivity. By following an efficient routine in the morning can save help save entrepreneurs and remote workers more hours.
3. Automation
For this part, the author teaches you how to put cash flow on autopilot. Implementing the previous two steps should provide you with a stable income and tons of free time. What do you do with it? In other words, you get to the tricky what's next? stage. Tim Ferriss suggests traveling.
4. Liberation
"The mobile manifesto for the globally inclined" – that's how Tim Ferriss defines liberation. He suggests a concept of mini retirements. The lifestyle of mobility is not about cheap travel. That can get boring. The author recommends you to start thinking about more important things, such as the purpose you have in this life and the value you can bring to other people.
DEAL sounds good on paper, doesn't it? The author shares his own experience with this lifestyle, and it's pretty successful. Does it work for others? I'll tell you how it worked (and didn't work) for me.
My goal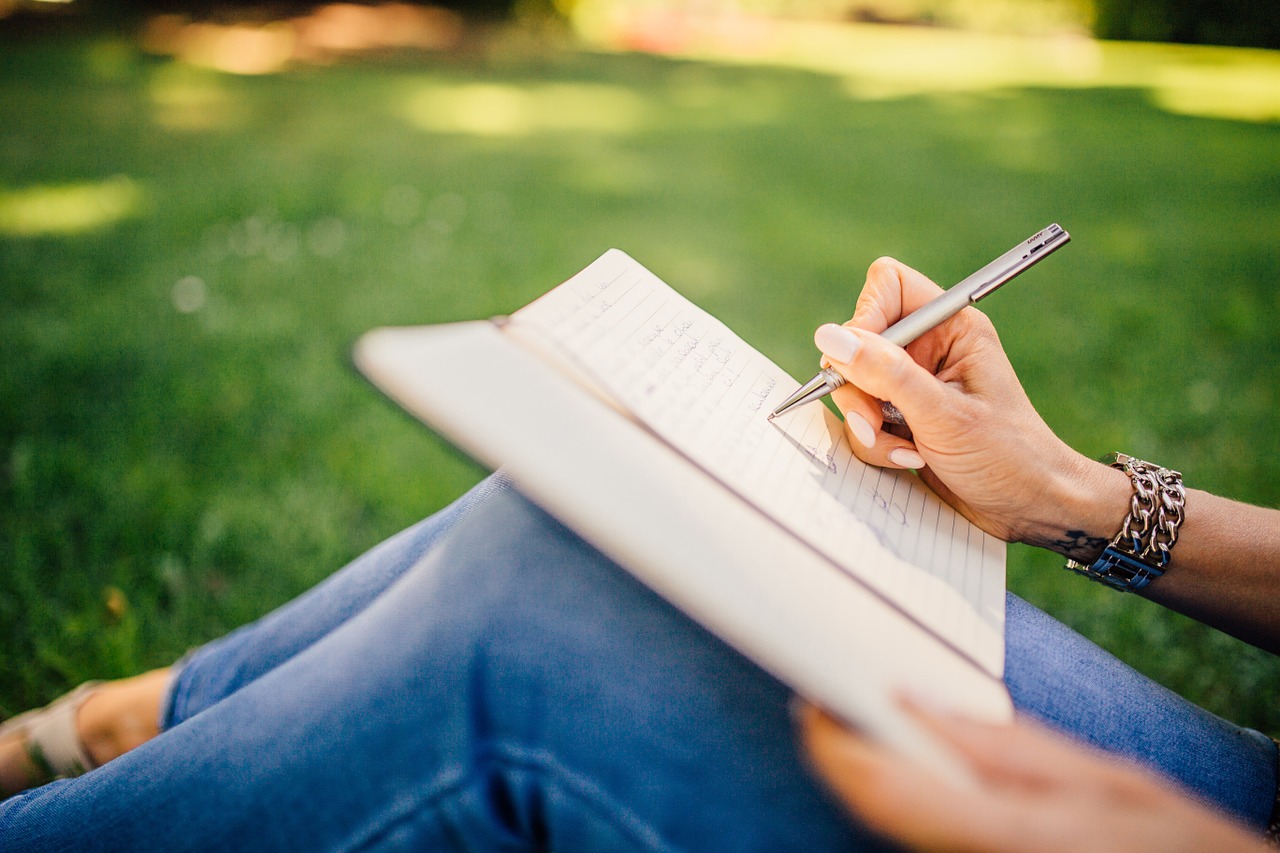 When this book came into my hands, I was working as a writer for a local magazine. I always loved writing. Even essays were an enjoyable assignment if you ask me. I decided to stay on the same track.
My goal was to keep writing, but I finally made the decision: I'll try freelancing. I will keep doing what I love doing, but I'll be doing my best to make more money with less work.
Tim Ferriss explains there's a difference between Deferrers (those who live carefully only to find that life has passed them by) and The New Rich (those who have goals, distinct priorities, and life philosophies). The New Rich have others working for them. They prevent work for work's sake. They do the minimum necessary for maximum results. That's the goal I wanted to achieve. My current position wasn't allowing me to do that, so I had to take the next step:
The elimination
I was on the wrong train. The job in the local magazine brought me a decent income. I could buy all the things I wanted to buy. I could afford a decent vacation on a nearby destination. However, I was working too much. I came down to a moment when I realized that this job got the best of me. I gave what I had to give and I got what I had to get in return. It was a dead end.
I never liked working in an office. Do you know what the worst part was? Waking up early in the morning. Getting dressed up. Putting a happy face on before entering the office. Doing small talk that bored me to death.
Oh wait, those were the minor bummers. Here's the big one: doing a writing job in an uninspiring office with no privacy. Being a writer in an office. Can you think of an oxymoron bigger than that?
Elimination was a challenge. I had a safe job and I was scared to leave it and head off into the unknown. I did a research on the freelance writing industry and decided to take my chances. There's no winning without risking.
I started working through Upwork. My experience enabled me to complete the projects well. The income was good, but unstable. I wasn't able to find one client after another. Still, this job enabled me to work less. I brought down my working hours from eight to six per day. I was far from the 4-hour work week, but I was at a better place than previously.
What happened with the part the New Rich has others working for them? I wasn't there yet. That's when I decided to try editing. It takes less time and effort than writing, and another person is taking care of the main part of the job. When you're a writer, you can't exactly take delegation literally. That's why I had to improvise.
Editing seemed like a nice opportunity, but it doesn't pay well on platforms like Upwork. This was the turning point.
I didn't want to keep looking for new clients all the time. I wanted a steady workflow and I wanted to try myself as a professional editor without working for scraps. That's when I applied for a job at BestDissertation. I got hired.
At first, I was on a test period. I was getting simple papers to edit. It soon got better. I started getting work whenever I asked for it. At one moment, I was overloaded with tasks. That made me realize: wait, I'm making way more money than before, but is this what I was looking for? The point was to reduce the working hours while making a steady, decent income.
Automation
How does an entrepreneur automate their income? Here's an example: a businessman invests in four trucks. He finds drivers to work for him. He finds people to run the business for him. They run the logistics process. The owner of the business is practically earning money with zero management on their part.
For a writer or editor, the process of automation is a bit trickier. As I said this is a book for entrepreneurs, but it's great for freelancers, too. Freelancers, however, need to improvise a bit.
So how did I implement automation? – I started using various online tools, apps, and productivity systems.
What's the main method that helped me reduce the working time?
The Pareto Principle (80/20)
According to the Pareto Principle, recommended by Tim Ferriss himself, roughly 20% of your efforts result with roughly 80% of the effects. By doing 20% of the work you're doing now (of course, you'll wisely choose those 20%), you'll achieve 80% of the results you're reaching at the moment.
The goal is to observe your entire workload and decide what's effective and what's making you waste time. I started assigning "effectivity points" to all my tasks.
As an editor for BestDissertation, I was getting both small and big tasks. The small tasks involved editing essays, articles, PowerPoint presentations, and homework assignments. The big ones were dissertations, theses, case studies, business proposals, and other large projects of great importance.
For starters, I decided to eliminate the small tasks and start taking on large projects exclusively. The best thing about this job is that you can decide what you want to work on. Big projects take more time to edit, but they pay better.
I did my best to establish positive relationships with my customers, so they asked for me when they came back at the website. As it turned out, I was doing less work in volume. However, I was making almost the same amount of money on a weekly basis.
With this method, I managed to reduce my working hours to 3-4 per day.
Where's the automation, I hear you ask? Well, first I needed to decide what tasks I would automate. I did that thanks to the Pareto principle. Now, I needed to pick the tools that would help me automate part of my workload.
The tools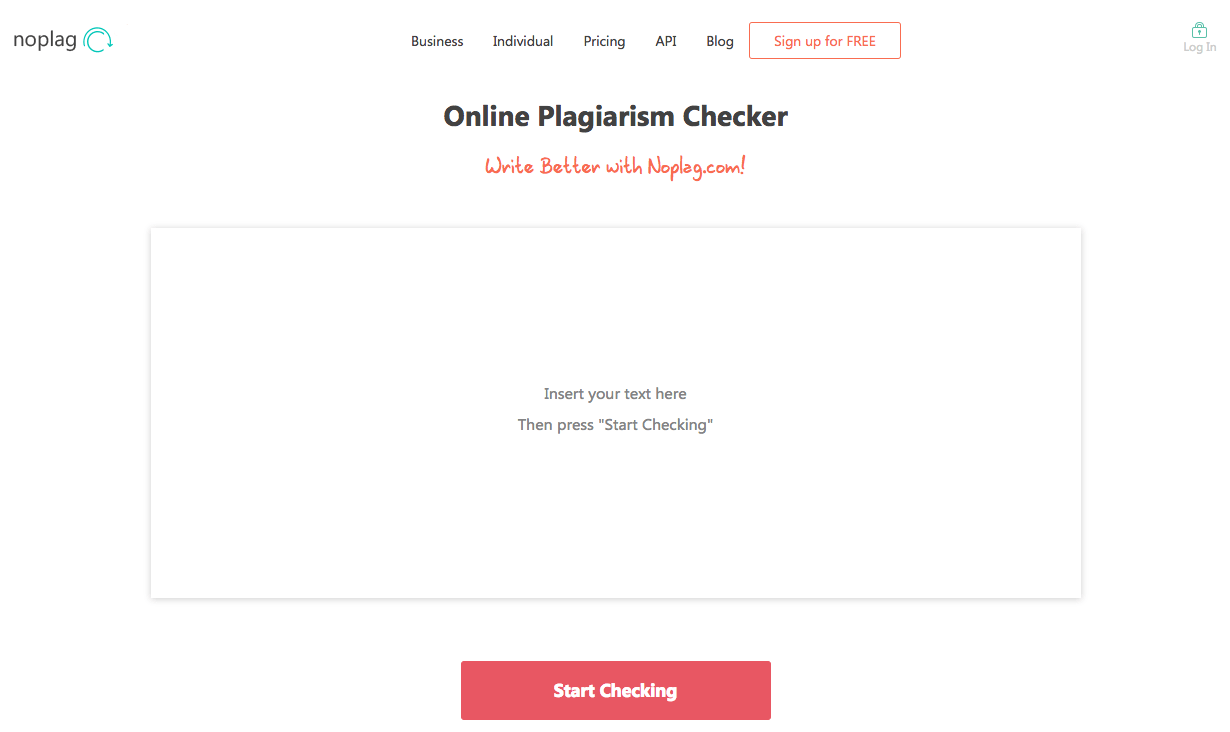 Plagiarism in a dissertation? That is a huge no-no. There are several online tools that enable editors to detect plagiarism in a text. I find Noplag to be the best one. It delivers a detailed plagiarism report, which identifies the parts of the text that the author "forgot" to reference.
Now, plagiarism in academic writing is more complex than that. It's not just about copying someone else's work, word by word. It's also about paraphrasing without referencing. This tool is partially effective in identifying that kind of plagiarism, too. When the author copies part of the text, hoping to camouflage the idea with different words, the tool still recognizes that small part coming from a particular online source.
The tool makes an editor's job much easier, but the results are more reliable at the same time. It saves me a lot of time, since I can identify and add the missing references in few minutes.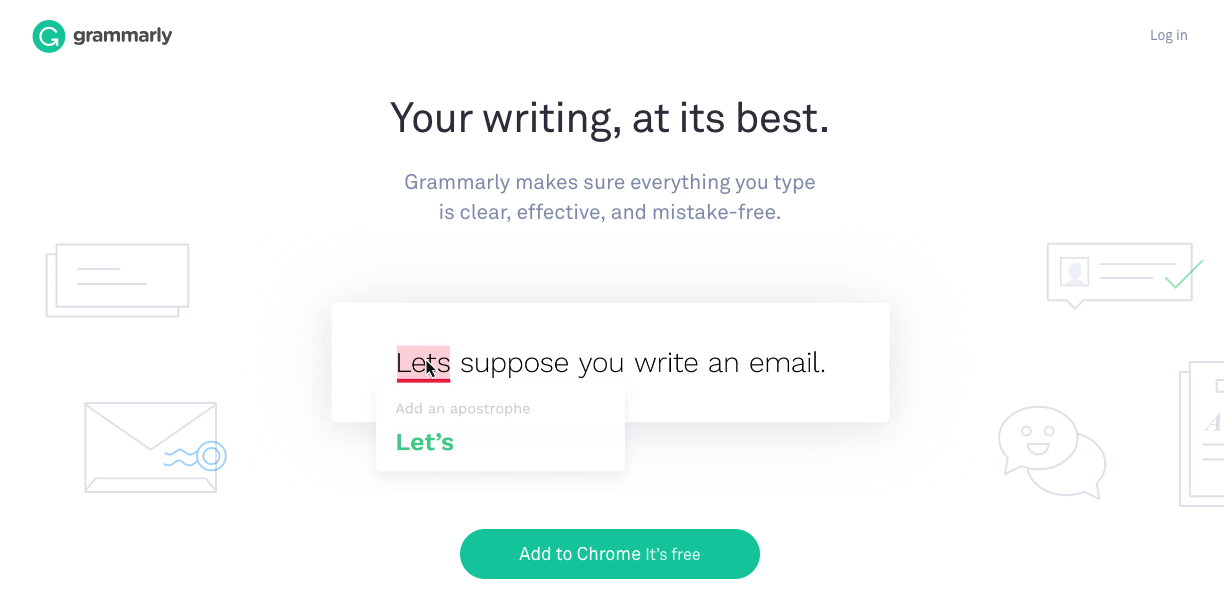 No, an editor cannot rely on automated editing tools. What's the point of hiring an editor who's using software to edit, when you can use that software, too?
I do my job. I read and edit to perfection (well, as close to perfect as it can get). However, I still find Grammarly useful. I use the tool before doing the first reading. It identifies the major issues in the content, such as miswritten or confused words, preposition and verb issues, and even lack of hyphens.
How do I use this? First, I do what an editor does. I edit the client's content in terms of logical flow, gaps in information, excessiveness, referencing, and every other issue. Finally, I do a final proofreading to make sure everything is fine. After that, I should do another reading of the text. That's when I use Grammarly. If there's any issue I neglected, the software will point it out.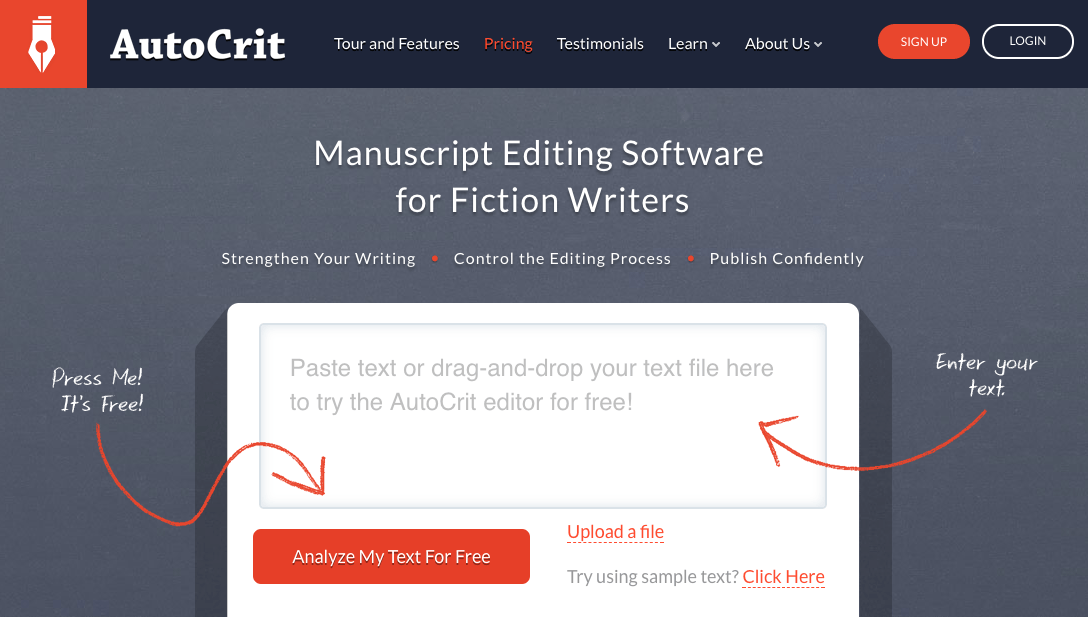 This is manuscript editing software for fiction writers. What does it have to do with editing dissertations? Well, large academic projects have to be well-formatted. Each paragraph has to make sense within the content, but on its own as well. The transitions have to be flawless.
This tool gives you instant feedback. It's like a fresh set of editing eyes for the manuscript. After going through all stages of the editing process, I use AutoCrit to see if the content needs more polishing. Instead of asking other editors from the team for their opinion, I just automate the process and ask AutoCrit. No waiting, no hassle. Same results.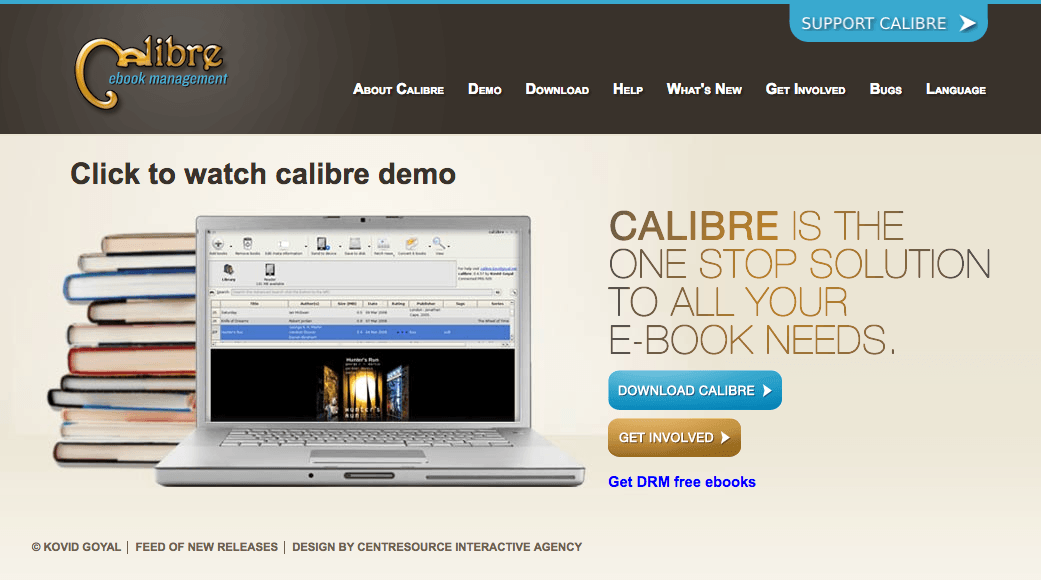 This is the tool I use for editing eBooks. I often get orders involving eBook editing. The editing process goes the same way. The formatting process, however, is a bit more complicated when eBooks are in question.
With Calibre, I can see how the work looks like in a comprehensive eBook viewer and I can make the necessary edits along the way.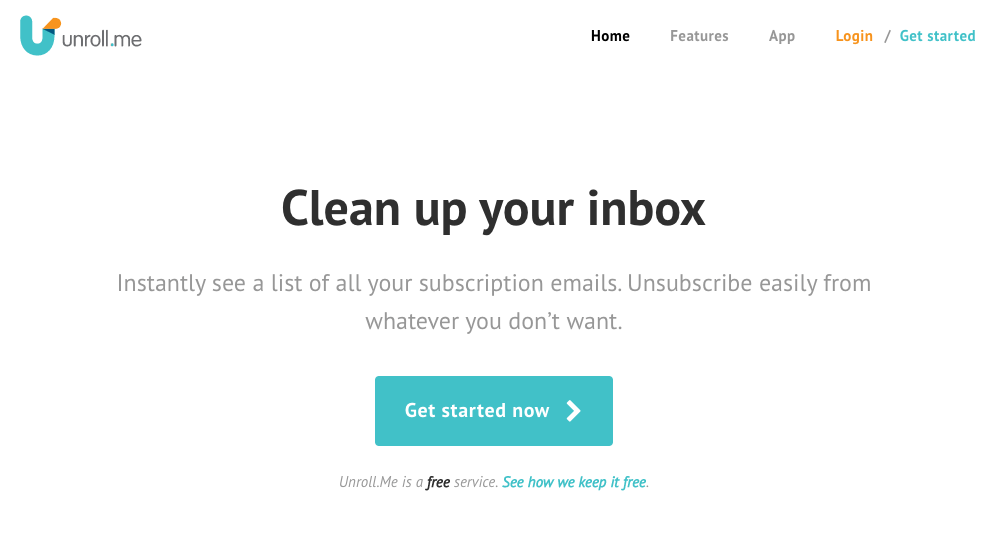 If you want to see how email overload looks like, check out a freelance editor's inbox. I used to start each morning with a close examination of the emails. Some of them were super important. Others were important, but didn't require my immediate attention. Some were completely useless messages, mostly from the newsletters I didn't even read.
Unroll.Me is a great tool for inbox decluttering. It lets you unsubscribe from all newsletters at once. If you don't want to do that, you can select the ones you want to unsubscribe from.
The moment I did this, I felt an incredible relief. My inbox got clean and organized. Gmail already gives us a nice message categorization system, so I could finally see its full potential.
As far as email is concerned, I did another important thing. As suggested by Tim Ferriss, I decreased the time I used to spend on checking emails. This is how my work starts: I get my laptop, open my email and answer all important messages. I do not postpone this. When I'm too busy to work on another project, I have a template ready. That practically automates the answering process.
When I'm done answering emails, I start working and I stop thinking about the inbox. Emailing stops being a distraction and becomes a tool that makes communication stress-free.
The Low-Information Diet
This is another important aspect of the decluttering process. Ferriss recommends making the task lists that keep you on track and create a distraction-blocking mindset. He also asks us to set limits on the information we process. If I need to read information about hurricane Irma, I'll do it after my work is done and I'll do it at one go. I will not check the news 50 times today, reading the same thing from dozens of different sources.
I used to be one of those information junkies. I had to be aware of the latest trends, tips, and productivity hacks. Instead of choosing a single guide to read on the Pareto principle, I would spend the week exploring different online resources that were repeating the same things. The low-information diet really changed my life. I am still receiving the information I need. However, I pick the right sources to read.
The need for information no longer distracts me from my work.
The results
How did these 4-hour workweek recommendations work out for me?
Thanks to the Pareto principle, I was able to save at least one hour of my daily routine. I needed less time to collect information for a particular project. I decreased the number of projects I was working on. At the moment, I have fewer than 10 regular clients. Thanks to the fact that I'm doing less work, I'm able to complete it more successfully. I am aware of the needs of each and every customer and I'm able to personalize the process. I know what mistakes they usually make and I'm much faster in editing their work.
Thanks to the online tools I use, I'm saving almost 10 minutes per page. Yes, I measure my time. I used to spend about 12-15 minutes editing a single page, and that summed up to 4-5 pages per hour. With the tools and the Pareto method, I am now spending 5-6 minutes per page. The content is still error-free and my editing is just as good as it was.
Thanks to the low-information diet, I became immune to online distractions. I stopped clicking links that appeared on Facebook all the time and seemed like fun. Bored Panda and Distractify? Nevermore. When I sit on the computer to work, I work.
What about the money?
I used to charge $35 per hour of editing work. Now that I'm choosing more complex projects and I found customers who are willing to pay more for good work, I'm charging $55 per hour of content editing.
Let's do some math, shall we?
A customer asks me to edit a business proposal that's 36 pages long.
When I used to edit four pages in an hour, this project would take me nine hours to complete. I would charge $35 per hour, so that would be $315. Since I cannot spend nine hours in editing in a single day (that's impossible, just try it!), I would stretch out the work in three days. In the meantime, I would work on smaller projects, such as essays and homework assignments, just to make more money. I would end up working 6-8 ineffective hours per day.
Now, I can edit approximately 10 pages in a single hour. This kind of project would take me about four hours to complete. I can spend four hours in front of the screen within a day. No problem. I tend to take a longer break in between. So four hours for $55 per hour, that means I'm earning $220 on the same project. However, I am working only three hours in a single day. I'll take two other projects for the upcoming days, so I'll earn $660 in three days. You see? Fewer working hours, but better results. More money. No need for smaller projects that take a lot of time and don't pay enough.
Let's say I'm working 20 days per month (that's the usual number of days I work per month). That would take me to $4,400 per month and $52,800 per year. That's about how much I make with the current workload. For 4 hours a day, I think it's a pretty good result.
My income is not drastically changed thanks to these principles. However, it's still higher. The important thing is that I'm working more effectively and spending less time on the job.
No, I'm not working four hours per week. But, four hours per day is pretty good for me. Compared to the office job I had, It's way better.
What's with the free time? What's next?
That's the big question. I started earning enough money to support a comfortable lifestyle. I didn't expect so much free time.
I'll be blunt: I was bored to death. At the start, I was watching more TV shows than I can list. I was getting a lot of sleep and going out all the time. But this life had no purpose. It's what Ferriss was talking about: I needed true liberation.
The people I knew didn't have the free time I did, so I was spending most of my time alone. I did a bit of traveling and that was fun, but I was alone all the time.
I was missing a real purpose. I realized: it was writing. That's how I can give something to society. It's something that helps me grow and enables me to contribute. As Tony Robbins says, growth and contributions are the core needs of the spirit. They give us fulfillment. I never expected this productivity adventure of mine to lead me to fulfillment, but it did.
Sure, I wasn't an entrepreneur making millions and changing the world. However, I changed my own life and that was enough.
When I felt the need to be challenged, I started writing again. That's part of the reason why I decided to write this blog post. The other part is the need to contribute.
Do I recommend it?
The 4-Hour Workweek is a pretty interesting and inspiring book. It helped me a lot. I am not working four hours per week, but I'll keep taking these principles further and maybe I'll get there.
I recommend you to try. That's the least you can do.
---
About the Author: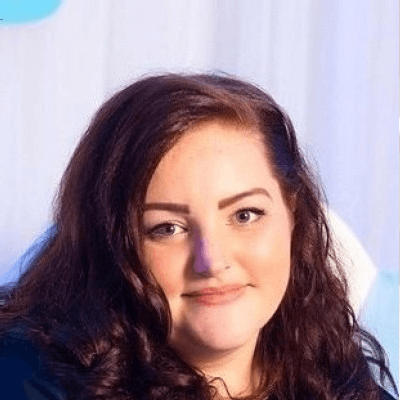 Zoe Carter is a lifestyle blogger, ESL teacher and editor at BestDissertation.com. She is always in search for innovative ideas for learning languages and developing writing skills.