With the growing and busy times, productivity is something everyone looks forward to. It doesn't matter if you are working or in school or just trying to develop a hobby, you can find a way to be productive in multiple ways.
To enhance one's productivity and skills certain productivity tools have been developed digitally that can not only help plan your day ahead but also keep track of your progress.
If the planning, and organization part of the work can be taken over by these productivity tools, one can truly focus on doing their work and excel in the same.
————————————————–
Productivity tools categories
---
————————————————–
Communication and collaboration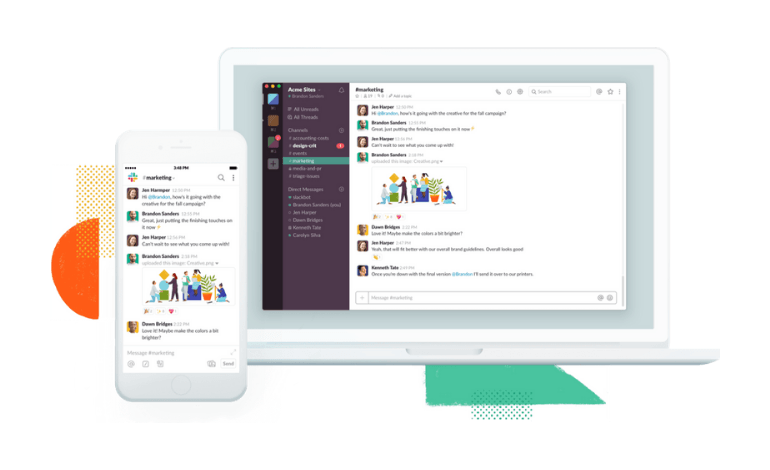 Slack is a team collaboration tool which facilitates chat and message features. This can help in avoiding the repetition of the same information to different team members over and over again. All the relevant conversations can be found in the same place to save time.It is also compatible with applications that facilitate sharing documents and files which can be really handy for sharing data quickly. Check out our guide on how to use Slack if you want to go in-depth on the tool.
Mockplus is a design collaboration tool that makes it easy to design, prototype, collaborate and handoff designs with your team in one shareable place. A simple link is all you need to invite designers, developers, product managers, real users and even stakeholders distributed in different countries and regions to your team, and work on the same website or mobile app project in real-time.
Mockplus is quite simple and allows you to prototype ideas, leave comments directly on designs, start a review task, draw user flowcharts, create design systems and handoff designs with simple clicks or drag-and-drop. All your team members can be managed with role-based permissions.
Even a completely new user can get started with the design and collaboration process in minutes.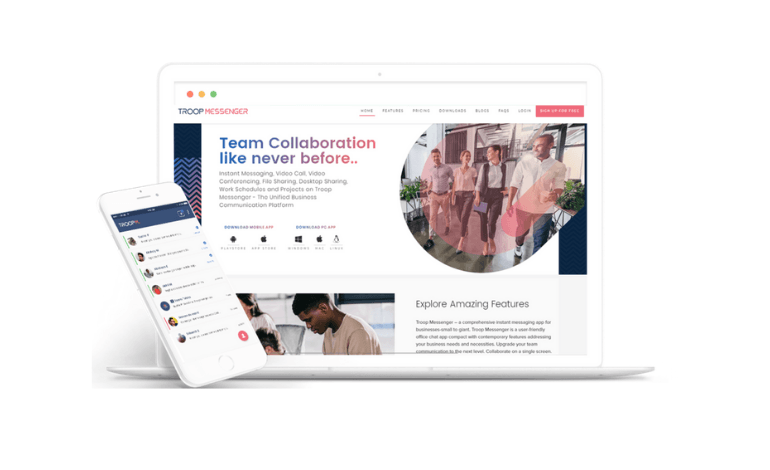 Troop Messenger is a messenger tool that can aid team communication with features that help share files and keep the team informed and updated about the latest occurrences in a project. This application has a wide range of chat supporting features such as Screen Sharing, Video call, Burnout, Workout, Recall, delete etc., to enhance team communication and collaboration.
Troop Messenger's user interface is quite intuitive and impressive that all its features are self-explanatory for any novice user. Any business user can start the application's free trial using their email.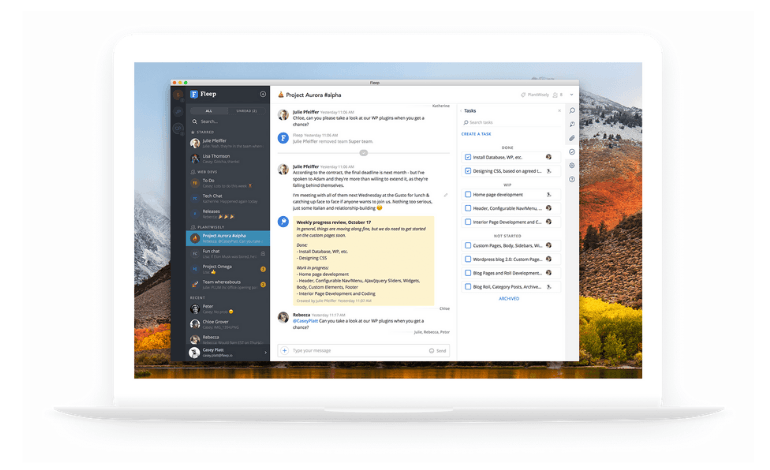 Fleep is a messenger application that combines with the email feature to be able to facilitate team communication. It integrates emails, messages, and file sharing at one place for easy access. The communication platform is truly flexible in every way. It is like an open network where users of different teams can communicate. It keeps everything in one place.

Chanty is a collaboration tool that makes it easy to communicate with your team mates. You can chat or exchange voice messages and have audio/video calls with your team. You can also manage tasks from the chat – you can turn messages into tasks and assign them to your team members. Boost your productivity by connecting Chanty with the integrations, including G Suite, Asana, Trello, Github, Dropbox, Zapier, and many others.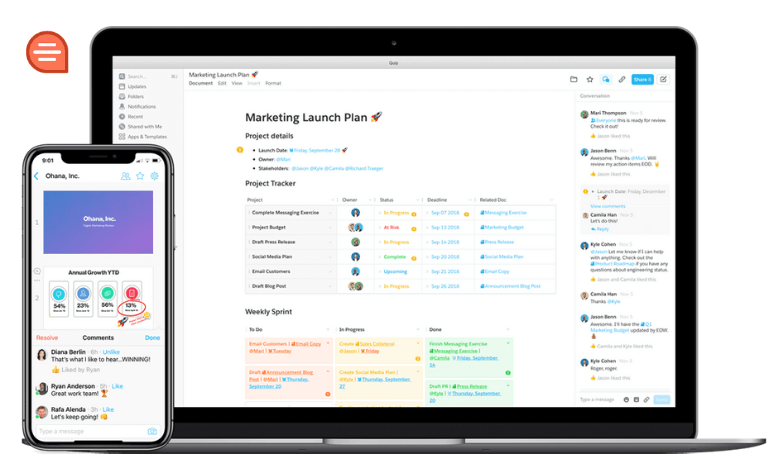 Quip is a tool for effective communication across different platforms. It helps to ensure maximum productivity with efficient features to keep you updated with your team at all times. Its key feature is getting everyone on the same page. One can view the document and another can simultaneously edit it, thus, saving time and facilitating efficiency.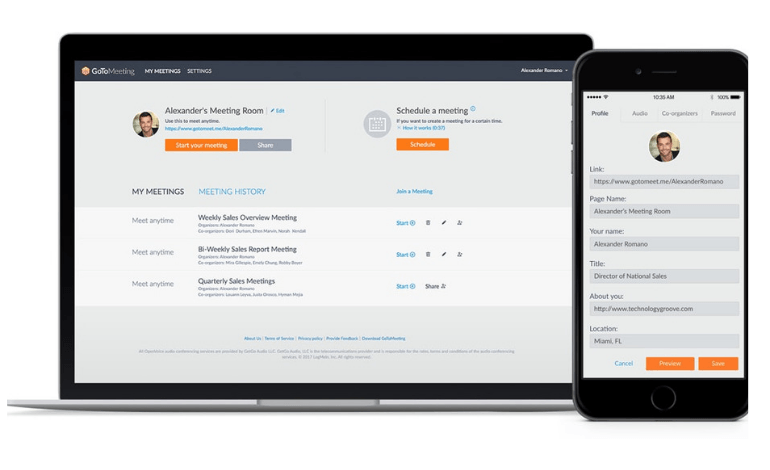 GoToMeeting is a video conferencing tool. You can easily organize meetings and share screens in real time. This helps to share and display both the individual and team's progress. This is perfect to keep everyone updated during scheduled meetings. It is an integration of an online meeting and video conferencing software in one package.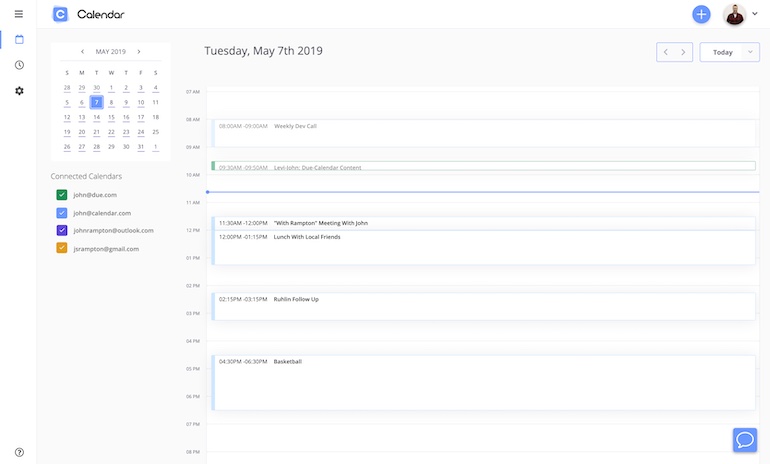 Calendar is an AI-powered time management and one of the best calendar apps that improve how you leverage a digital calendar to schedule, track, and share your time each day, week, month and year. Highly integrative with other digital calendars like Google Calendar, Outlook, and iCal, the Calendar app for desktop and mobile use (Android and iOS) brings all those calendars into one view, offering new ways to see how you can use your time more effectively. Decide who can see what and let the app contact meeting participants to schedule events for you. The Calendar app offers free and paid versions for individuals and teams.
10to8 appointment scheduling software is a booking tool, that makes it easier for businesses to schedule both internal meetings and appointments with clients seamlessly and skip date ping-pong.
The tool is quick and easy to set up, it syncs with iCal, Google and other popular calendars, and integrates with thousands of apps via Zapier.
If you're looking for an appointment scheduler that comes with a lot of bells and whistles, even on the free plan – Appointlet is it.
Appointlet is an online scheduling tool that helps individuals and businesses streamline their appointment scheduling. No matter what you do or the purpose of the meeting, you can create meetings that serve your needs well, as the platform has different meeting types you can create.
Appointlet is one of the most intuitive and user-friendly appointment schedulers on the market. While it was primarily developed for business use, it's also an excellent tool for individuals who want to take the stress out of their appointment scheduling and management.
— Go back to categories —
————————————————–
Time tracking tools
Time Doctor is a team time tracking application. It helps to keep track of how each individual person is keeping track of their time and hence makes them accountable for their working hours. You can even use alerting and other features to avoid distraction for extra productivity. It includes a desktop software, mobile version and even a chrome app. It even offers a free 14-day trial without the need of a credit card.
Hubstaff can be used to track time for several hundred teams working in distant locations. It has features like randomized screenshots and tracking the mouse movements so that a check can be kept on the workers. You can use the work-time tracker with additional screenshots and time sheets. This can help to analyze where every minute was spent and hence create a sense of accountability. Our Hubstaff review shows all of these features in detail. Go check it out.
Toggl helps to track time along with other added features. With a history of working hours, it can deduce the chargeable hours and track the availability of different employees all at once. This can further be used for invoice generation with the pre-recorded chargeable hours. It is free and can be used to create detailed reports of time spent on various activities.
Check out our Toggl review to have a better look at the tool.
Paymo helps in tracking time along with planning and project management tasks. It also automatically generates invoices according to the number of working hours and assist in carrying out the payments. Additional features include resource planning, charts, reports, and invoices. The combination of these features makes it an excellent overall productivity tool.
Harvest is a business-oriented time tracking software that can work on multiple devices. It helps in creating time specific reports for the employees. This can also be used for generating and sending their due invoices online. It has an efficient mechanism of starting and stopping time as you work. We also have a comprehensive Harvest review so you can see more of its features.
actiTIME is a work management and time tracking solution for teams of any size. It offers a hassle-free way to keep record of work and leave time, allows to track project progress, and provides managers and employees with valuable insights on work results and productivity.
Its cost & billing module helps calculate billable amounts and process payroll, analyze profitability of specific projects, and create professional invoices. The robust reporting module helps analyze the collected data and get actionable results.
actiTIME also offers native mobile apps that simplify time tracking on the go and allow to implement the tool for remote and field service teams.
WebWork Tracker is a time management solution that can help you and your team become more organized, efficient and more productive, accordingly.
WebWork not only tracks time but also automatically calculates your daily productivity and efficiency based on programs and apps used at work time.
It also allows you to track billable and non-billable time, take random screenshots, monitor activity based on mouse clicks and keystrokes, generate invoices and get powerful reports.
Kickidler is an innovative employee monitoring and time tracking software. The program has a powerful set of tools that help enhance the commitment of each employee. Its features include time tracking, productivity analysis, efficiency dynamics as well as real-time monitoring of an unlimited number of screens and video recording of activity history.
This year the developers released an update to make employee control even more democratic. This update includes automatic notifications and self-monitoring interface. Now the program will notify the employee that they've been reading the news for too long or had spent too much time watching their favorite vloggers. It will also allow them to see their own productivity statistics.
— Go back to categories —
————————————————–
Project management tools
ProProfs Project is a project management tool that aids in improving business productivity. With the help of this tool, you can easily deal with all those challenges that occur during a project life cycle. Simply put, it narrows the gap between you and project success.
For flawless team communication and collaboration, you can make use of features like internal notes, threaded replies, etc. Plus, Gantt charts are there to give you accurate insights into the project progress. By means of time tracking, you can keep a close eye on how much time each task is consuming to complete.
Celoxis is an award-winning, affordable, all-in-one project management & collaboration solution. Manage projects, tasks, resources, timesheets, expenses, issues, risks & more from one place saving your team license fees & the hassle of jumping through multiple tools. The reporting and dashboards are fantastic. It also has a built-in workflow engine that enables you to automate things you never thought possible.
Monday helps to manage and organize work in a spreadsheet format. It distributes the workload, tracks progress, and conducts project management for the team as a whole. It simplifies and organizes the work for easier and more efficient management. Additional features include the tracking of projects, sales CRM and communication tools.
This is an extremely flexible project management tool. The Kanban Method it uses helps to keep track of the project progress at different stages. It is also an efficient way of organization. Trello is great for businesses as well as educational projects and task management.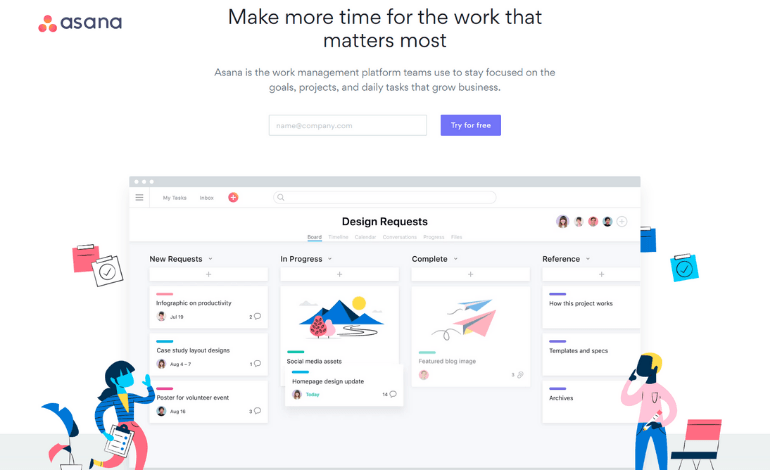 Asana is helpful in organizing, tracking and managing projects. It aids the process of communication and collaboration among team members. It also helps to formulate deadlines and create an efficient working environment. Asana provides a free version for use that can accommodate up to 15 people. Other paid versions can be accessed for the addition of more members.
Hive is used to manage the economics, business and collaboration aspects of different projects. It can be helpful in dividing the project into current target lines and serves as a platform for the entire team to be updated with the progress. It provides an SQL type of interface for storage of data in different databases.
Workzone is a project management and collaboration software for teams. It can help to create reminders and prioritized task lists for added productivity. It allows one to access the employee portal from the convenience of any location. The workplace documents can be viewed and updated by any member of the team according to the requirements.
ProofHub is an online project management software that lets you stay in control of your projects, project communications, and project delivery. The software provides scalable features such as Chats, Discussions, Notes, Gantt Charts, Kanban Boards, Timesheets, Reports, etc to match the requirements of any business size from small startups to large enterprise. It also integrates well with popular productivity tools such as Google Drive, OneDrive, Box and Dropbox, thereby enhancing your overall project management experience.
Another key feature that grabs everyone's attention is ProofHub's compatibility with various devices and popular operating systems, including iOS, Android, and Windows. Plus, it offers a free trial and exceptional support services before you go for a paid version.
Ganttic is an online resource planning software, that you can use for managing project portfolios while planning resources with maximum efficiency. You can create clear and comprehensive visual plans that give you an instant overview of all your resources and projects.
Ganttic sets no limits to collaboration. Every user can sync resources that are important to them to their Google Calendar. For having your plans always in your pocket, you can also download our iOS or Android app.
nTask is a cloud-based project management tool used by teams of all sizes to get more done productively.
Using this tool, you can manage your projects from start to finish without any need to switch multiple apps. From task assignment, time tracking, workflows management, meeting documentation, issue tracking, and budget management, nTask offers all relevant project management features to help in business success.
Used by more than 100,000 teams worldwide, this app can be used for collaborating with your team and notify them of their tasks. The interactive Gantt charts make it easier to perform informed decision making and view the performance visually. The timesheet module in this app help manage remote teams and their payouts.
Indy is an adaptive, all-in one management software that helps freelancers and small businesses track everything from proposals to payments. Indy makes organization and time management easy, letting its users focus on their work.
— Go back to categories —
————————————————-
Design tools
Canva is a designing software apt for creating resumes and other documents in an extremely creative fashion. It offers several templates and options to customize your creations. You can set a tone for how formal or informal you want your document to be. You can get a list of predefined fields for ease in creating your document. These fields can also be edited and customized according to one's needs. It's a great photo editing tool as well.
PicMonkey is a photo editing and designing software. It can be used to edit and format pictures with a series of options available. You can also create a collage and design it in any style. It is, essentially, a platform that encourages visual and creative communication.
Vistacreate is a graphics and animation software. It can be used to edit images as well as create animation designs. There are several templates available for you to choose from, hence making it highly customizable. You can create posts, covers, graphics and other documents.
Design Bold is an online photo editing and design studio. It helps you create resumes, collections, posters, etc. You can choose from the thousands of templates available in order to be able to give your creation a professional look.
Adobe Express (formerly known as Adobe Spark) a graphic designing application which incorporates the creation of videos and graphics. It is a platform which can be used to effectively create and share content including graphics, animated videos, posts for social media and other web stories.
Renderforest is an all-in-one design tool where you can create anything from logos, graphics, mockups, animated and explanatory videos to websites. With Renderforest's youtube intro maker, you can make a broadcast-quality video within a couple of minutes. No design skills are required to get a professional result!
— Go back to categories —
————————————————–
Note-taking tools
Evernote is an efficient note-taking application which can help you to organize and share notes effectively. The notes can be synced across various devices for ease of access. It also allows the attachment of audio recordings and reference links. It even has a feature that allows you to read digital media like physical documents.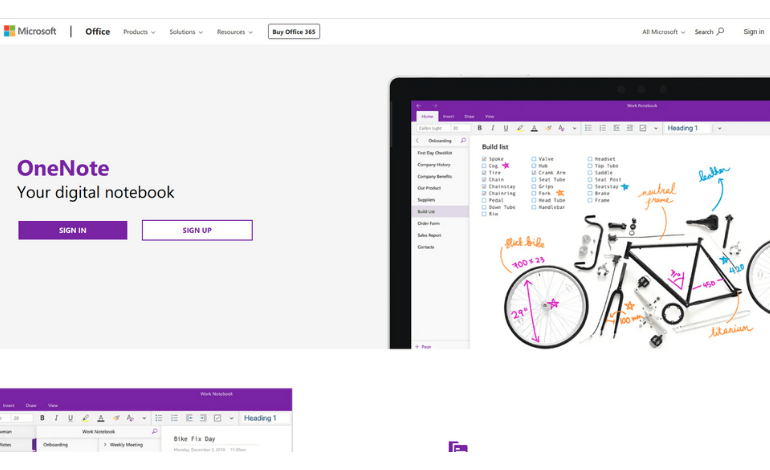 Microsoft OneNote is a note-taking app which allows writing and drawing freely. The app allows audio and video recording with facial recognition features. It also allows you to take side notes along with PDFs or other documents just like you would in real life. Plus, you can use it free with just your email address.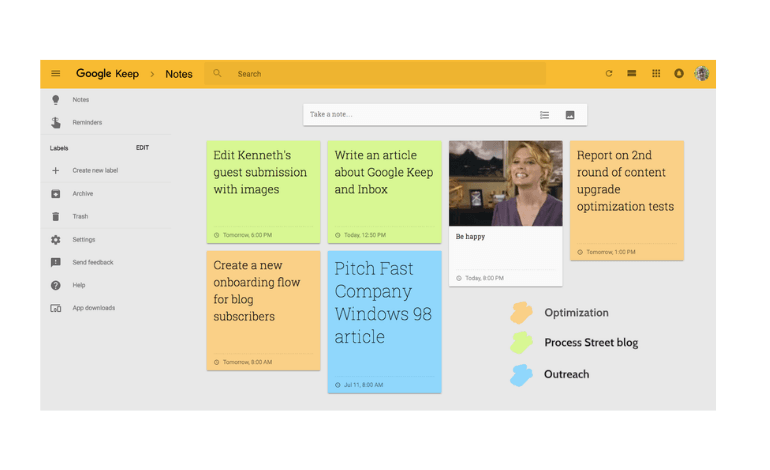 Google Keep is a note taking app for lists, reminders, and checklists. It is compatible with Google Docs. You can sync your notes and even add audio and color codes to them. It is absolutely free of cost. You can attach reminders even in the form of voice notes for future reference. It helps to capture notes together and organize them efficiently.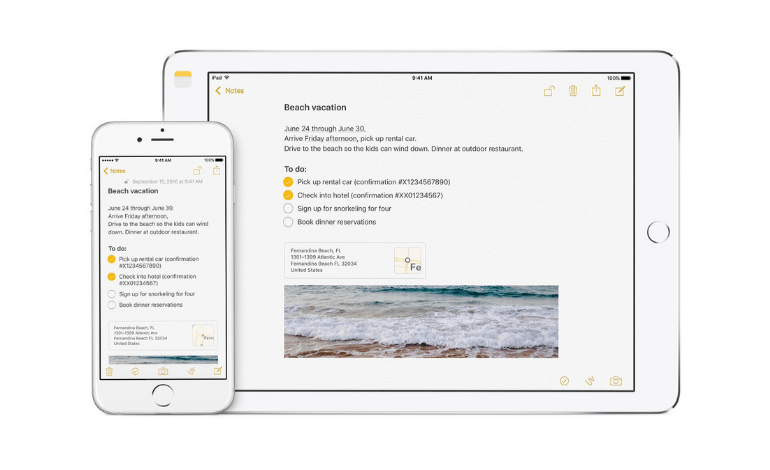 Apple Notes is the note-taking app for iOS and macOS devices. It allows adding text, photos, videos and other forms of notes and finally synchronizes them with multiple devices. The Notes app is compatible with the Apple Pencil. You can draw a line of varying thickness by pressing the pencil lighter or harder. These variations provide a life-like feel.
— Go back to categories —
————————————————–
Distractions and focus tools
Brain.fm is a focus and productivity application based on music. It uses music to stimulate the brain and helps to boost focus. It aims at unlocking the potential of music to assist our cognitive states. You can choose a mental state to get music from that genre. Focus, relaxation, meditation, and sleep are some of the modes that you can enhance. It is designed in a way that noticeable results can be observed in 15 minutes.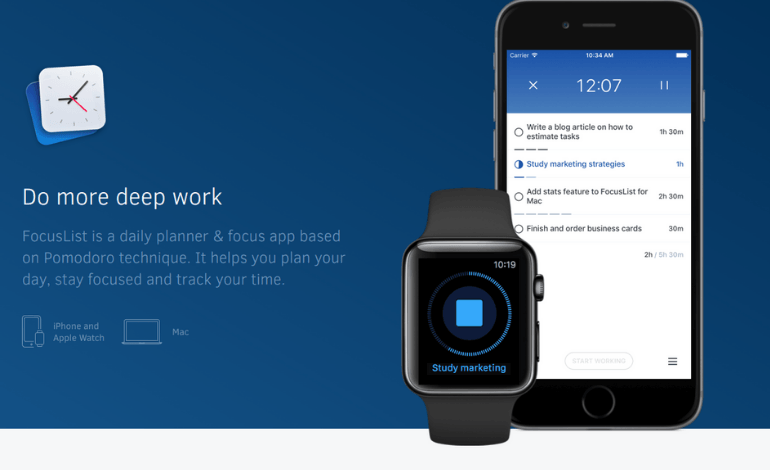 It is a focus-based app integrated with a daily planner which helps to enhance productivity and efficiency. It acts as a planner with a focus timer based on the timeboxing technique. This includes boxing several hours of the day to a certain activity. It is basically a way of visualizing the hours of the day.
RescueTime is a time management tool which gives you an analysis of how you are spending your day. It helps minimize wasted time and formulate a strategy for productivity. Its motto is to find an ideal work-life balance. It continuously tracks the time you spend on websites and in other apps to give you an accurate picture of your workday.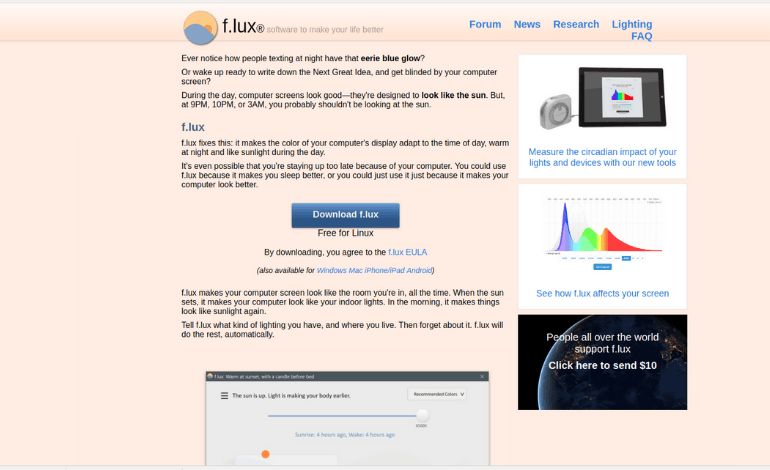 This is a focus tool that helps set the light of your computer to match the exact time of the day. When it is night time, your computer screen will look like indoor lights. But, when it's day time, it will look like sunlight. These light changes will actually help you sleep better at night.
PomoDone App is a productivity and time management ecosystem for all your devices, integrated and synchronized (Windows/Linux/macOS/web, iOS and Android).
Boost, hack and track your workflow using the Pomodoro technique, on top of your current task management system (Asana, Trello, JIRA, Basecamp, Evernote, Slack, etc).
Sharpen your focus by using an interruption shield: block certain websites while you are working, notify your distributed team via Slack and switch it to silent mode by managing its Do Not Disturb. Use your work history log to analyze, report and invoice.
Free version for everyone, paid plans for advanced and team users.
— Go back to categories —
————————————————–
Documentation tools
Google Docs is a Google-based word processor. It also makes available other variants like spreadsheets and presentation. You can edit and update the documents in real time. This avoids the trouble of loss of content due to unsaved data. One can access the document from various platforms with the use of the shareable link.
It is a documentation tool that is integrated with an iterative interface which proves to be helpful in creating and sharing professional documents. Real-time uploading and updating can help team members and co-workers to access information as and when it is made available.
Zoho Docs is an online documentation software which enables one to centrally access documents, spreadsheets, presentations, images, etc. You can also share these by a mere link, thus avoiding the hassle of a lot of system space being consumed.
Confluence is a collaboration software which assists in organizing your work and creating professional documents. Its features include being able to update documents online without having to save it separately.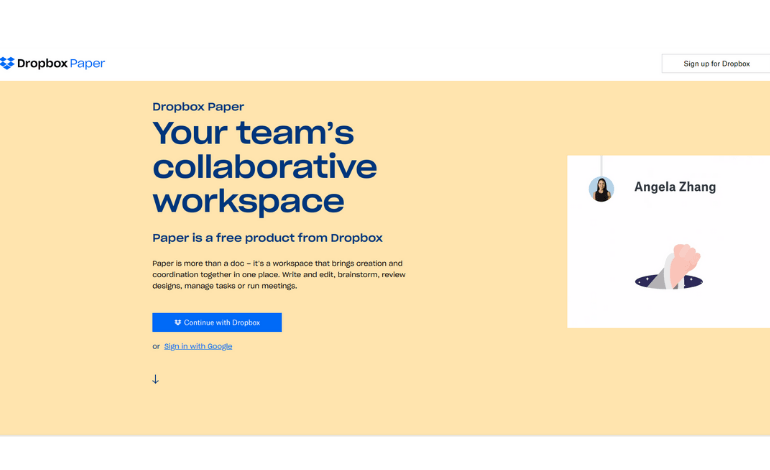 It is a document creation and editing software to design creative work. You can efficiently edit, format and design professional looking documents with absolute ease. It also has features for tasks and to-do lists. It is collaborative and team friendly. You can create, review, revise, manage and organize all project documents. You can even work in offline mode when required. One can read, comment and edit without any Internet connection.
— Go back to categories —
————————————————–
Health tools
MyFitnessPal is a trusted calorie counting app which helps to lose weight and encourages healthy eating. There are features which can also help to provide tips and ideas on health benefits and fitness techniques. The calorie counting in daily activities can be an interesting way of keeping score and being motivated to lose more weight.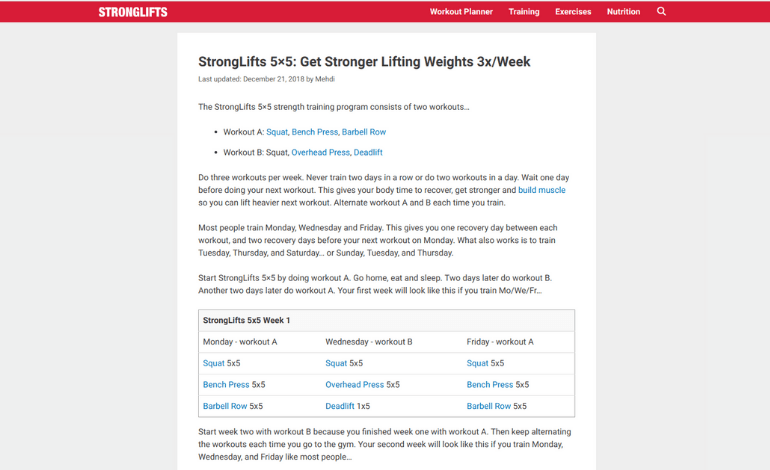 StrongLifts 5×5 is a strength and muscle building application which focuses on primarily five exercises, namely squat, bench press, deadlift, overhead press, and barbell row. The app encourages a three-time workout weekly while focusing on weightlifting techniques. It emphasizes proper sleeping and eating schedules to maintain health along with fitness.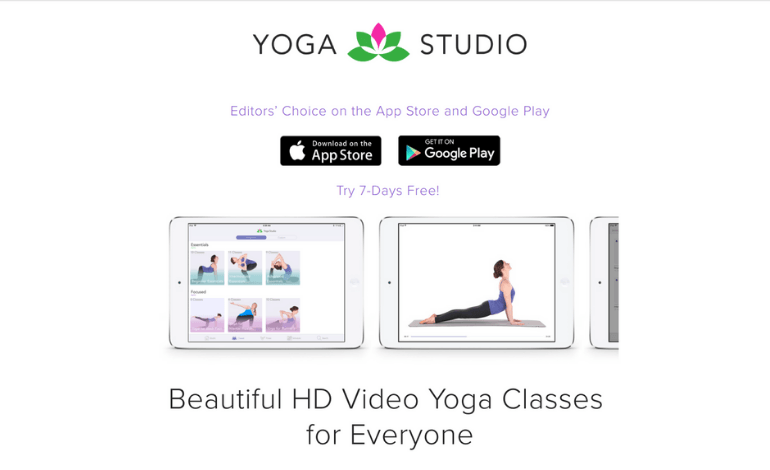 It is a fitness app based on Yoga by Rodney Yee. It provides HD video classes from experts. Videos for different purposes including treatment of posture oriented diseases and other bodily problems are available. You can focus your yoga routine on the results you want to obtain.
It is a gym workout application for training and keeping track of your progress. It helps to focus on different gym sessions for building fitness. You can focus on arm strength, legs or lower body according to your preference. The tool helps you to keep track of previous progress in gym routines to effectively improve performance.
Strava.com is a health application for athletes with features to track and organize their activities. It mainly focuses on a range of athletic activities to enhance the physical features of the body. An organized routine of activities for stipulated periods of time can help to develop the body into an athletic form.
— Go back to categories —
————————————————–
Email marketing tools
AWeber is an email marketing and auto responding tool to send commercial messages to people via emails. This can be greatly beneficial in attaining a perfect email pitch that markets and advertises your brand positively. AWeber lets you build audience of diverse verticals with its result-oriented email marketing strategies. This can be considered as a perfect tool for small businesses to communicate more effectively and profitably.
SendinBlue is a relationship and marketing tool which helps in a transaction and automated email generation. It provides a wide range of templates to choose for a response or advertising mail. This tool ensures custom marketing workflows to inform, guide and convert customers into loyal clients. The transactional messaging of SendinBlue includes sending emails and one of the best SMS text message marketing options.
GetResponse is an email marketing software with features suitable for auto-responding and appealing to business clients. You can give specific instructions to generate emails according to the message you want to convey. This tool lets you build an impressionable and profitable customer base. It has got the highest reachability rate, to make sure that each email gets delivered to the destined inboxes.
MailChimp is a marketing and automation tool which processes advertisements and emails for the purpose of marketing. You can easily attain a professional vibe that is desirable for your brand. MailChimp allows you to create unique campaigns by sending out emails and SMS.
Mailerlite is an automation and email marketing tool used by professionals and bloggers to generate responses and carry out advertising via email. It has features that bloggers need like newsletter promotions and other professional communication. The drag and drop email builder feature of this tool helps the user to create professional newsletters, instead of using the regular HTML email format.
EmailAnalytics is a unique tool that integrates with Gmail or G Suite and visualizes your employees' email activity such as emails sent, emails received, top senders, average email response time, and much more. It enables managers to identify imbalances in employee workloads, and identify top performers, while also identifying employees who don't have enough work to do.
Dynamics 365 Marketing is an all-in-one marketing automation tool packed with features for high-performing email campaigns. The tool is convenient to plan each campaign step and allows saving on time-consuming tasks of segmenting customers and preparing email lists, designing branded templates with a drag-and-drop builder, and mapping campaign workflows that unfold in different ways. With effective automation provided by Dynamics 365 Marketing, you can experiment with email messages and timing to find the best way to engage your customers.
— Go back to categories —
————————————————–
File sharing tools
Google Drive is a cloud-based real-time file creation and sharing tool. It makes different types of file styles like documents, spreadsheets, and presentations available. One can directly share the link to the file for easy access without the consumption of any extra space for the storage of the shared file.
Wimi helps to manage and formulate documents and share them on a platform for easy access of all team members. It helps in project management and collaboration as well.
Dropbox is a file hosting and sharing service used to share files by syncing them online directly. Dropbox also offers cloud storage and file synchronization which can be essential in being efficient and productive.
OneDrive is a cloud-based file hosting and synchronization service which helps to share files and documents online. It helps to save the system space and effectively update documents immediately. Team members can access the updated documents from different locations at their ease.
SugarSync is a cloud service platform for the synchronization of files. It provides features for the access, backup, synchronization, and sharing of files and documents across various operating systems. Contrary to other popular file sharing tools, it enables you to generate a backup for the shared documents which can be helpful and beneficial for future references. It is, therefore, an efficient file management and productivity tool.
67. Chargebee

If you're running an ecommerce operation, offering your products as part of a subscription-based service can prove to be extremely lucrative. There's just one problem — doing so can be a logistical nightmare, and a huge sap on your team's precious time. Chargebee's subscription management and recurring billing tools solve this problem.
Chargebee provides an end-to-end customer experience by automating your business's checkout and subscription management tasks, and empowers your customers by allowing them to alter their accounts without consulting your support team. Want to cancel a subscription, add an ongoing discount to a loyal customer's account, or even generate a revenue report in an instant? Chargebee's comprehensive suite of tools can handle it all. Keen to learn more? Check out Chargebee's guide on what is recurring billing.
68. Sage50 Cloud POS
A POS, or point of sale system, is a vital part of any retail business. It allows you to track inventory, process sales, and manage customers. A good POS system can make running your business a breeze.
There are a lot of different POS systems on the market, so finding the right one for your business can be tricky. Sage is a leading provider of POS systems for small and medium businesses. Their systems are user-friendly and offer a variety of features to suit your needs.
If you're looking for a POS system that will make running your business easier, then Sage is definitely worth considering.
Sage formerly known as Peach POS system is a comprehensive and easy to use POS software that helps businesses manage inventory, customers, sales and employees. It tracks all important data in real time, making it easy to make informed decisions about your business. The software is constantly being updated with the latest features and integrations, making it a great choice for businesses of all sizes.
— Go back to categories —
Wrap up
Evidently, there are a number of different types of tools that can help you achieve your maximum potential, whether it is by and for yourself or for your team at work. However, the onus eventually lies on you to take the initiative and work towards it with the help of these incredible apps, tools, and software programs.
You may also want to check out our tool to help you analyze team productivity by country.
---
About the Author: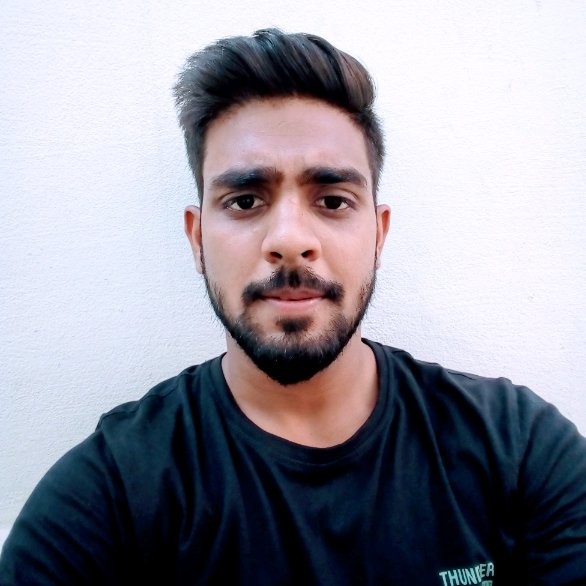 Md Mohsin Ansari is the Marketing Manager of Troop Messenger – a business messenger that comes with all the requisite features. It is a viable team communication tool that is spreading its wings across all industries by bringing all the internal communication in one place. Connect with me on Linkedin.