You've finally landed upon a project that you have been eyeing for long. You are excited and so is your team. And, even though this may not be your first time managing a project, you are still nervous.
Whether you are a pro or a newbie in the management sector, the first thing that matters is the planning aspect of a project. Shoddy execution will leave a bad impression among clients. Fulfilling their needs and ultimate objectives not only accomplishes their end results but also helps you to establish the image of a strong contender in the market.
A single mistake could lead you and stakeholders towards irretrievable losses in future. Nonetheless, if you plan to outrun your competitors, make sure to come up with a bulletproof project plan.
Starting with the planning stage without the initiation process would rather be a hasty move. According to the traditional project management approach, it is advisable to start with the initiation stage.
Some question whether including the initiation stage is important or not. Guess what? It is.
A traditional project life cycle consists of 5 stages. It includes initiation, planning, execution, monitoring and controlling, and finally the closure.
This may look complicated but every stage is crucial to successfully completing a project. And to device a bulletproof project plan, first get approval from stakeholders on how your team plans on initiating the project.
How to Initiate a project?
To successfully meet the deliverables, it is crucial to work on how to initiate the project. However, many organizations jump onto the planning phase in order to meet client's expected results within designated span of time.
The question is how feasible it is for you to skip the initiation phase.
The answer is that there is a probability of your project running into roadblocks. These can range from improper execution, failure to realize the actual benefits of getting the project through to its closure, without achieving the desired objectives as agreed upon by the stakeholders.
There is no way you can build a brand name and visibility for your organization after delivering a poorly executed project to the clients. To hold your position in the market, it is necessary to address the objectives, what scope do stakeholders envision, how it will accomplish your client's purpose of starting with the project, and the final deliverables expected at the time of closure.
All these aspects are a part of the initiation phase. Therefore, if you believe that missing out this stage can reduce your workload, think again. In fact, there are various aspects that you need to focus on while initiating a project.
How about having a look at them in detail?
Working over a project definition summary
Unlike going through the entire initiation document, clients would prefer to go through a summary where you could describe important pointers like goals, objectives, and the overall approach that will take place during the planning and initiation phase.
In fact, this one page document can become handy while addressing your clients and filling them on how you plan to initiate the project. The question is what all aspects does this hold for the reader? It can include but is not limited to the following:
The outcomes you plan to achieve.
Understanding the estimated budget that will be required to accomplish desired outcomes.
Describe various milestones or highlights that will be achieved during and after project completion process.
Understanding the risks involved and how to tackle them to avoid any losses.
Overall concerns related to the execution process, and
Finally, how beneficial will it be for the stakeholders and what will be the outcomes after its execution for you and those involved.
This concise executive summary document is sure to cover the overall aspects clearly and the approach your team wishes to choose to reach the goal decided for the project.
Understanding business objectives
Business objectives are one of the crucial factors that managers try to understand before starting the planning phase of a project. While many tend to confuse the term with goals, they can't be used interchangeably. Goal is where an organization decides what it wishes to achieve in terms of profitability and customer satisfaction in future. Where as, objectives can be defined as measurable, stated facts that assist in achieving futuristic goals.
By setting objectives, following benefits can be achieved.
Your team gets a sense of direction and feels motivated towards finishing the project on time.
Clearly defined objectives will help your team and you to focus on attaining results.
With a clarity on objectives, task breakdown process will become easier.
Success can be measured and monitored if objectives are stated with precision.
Building a structured project management organization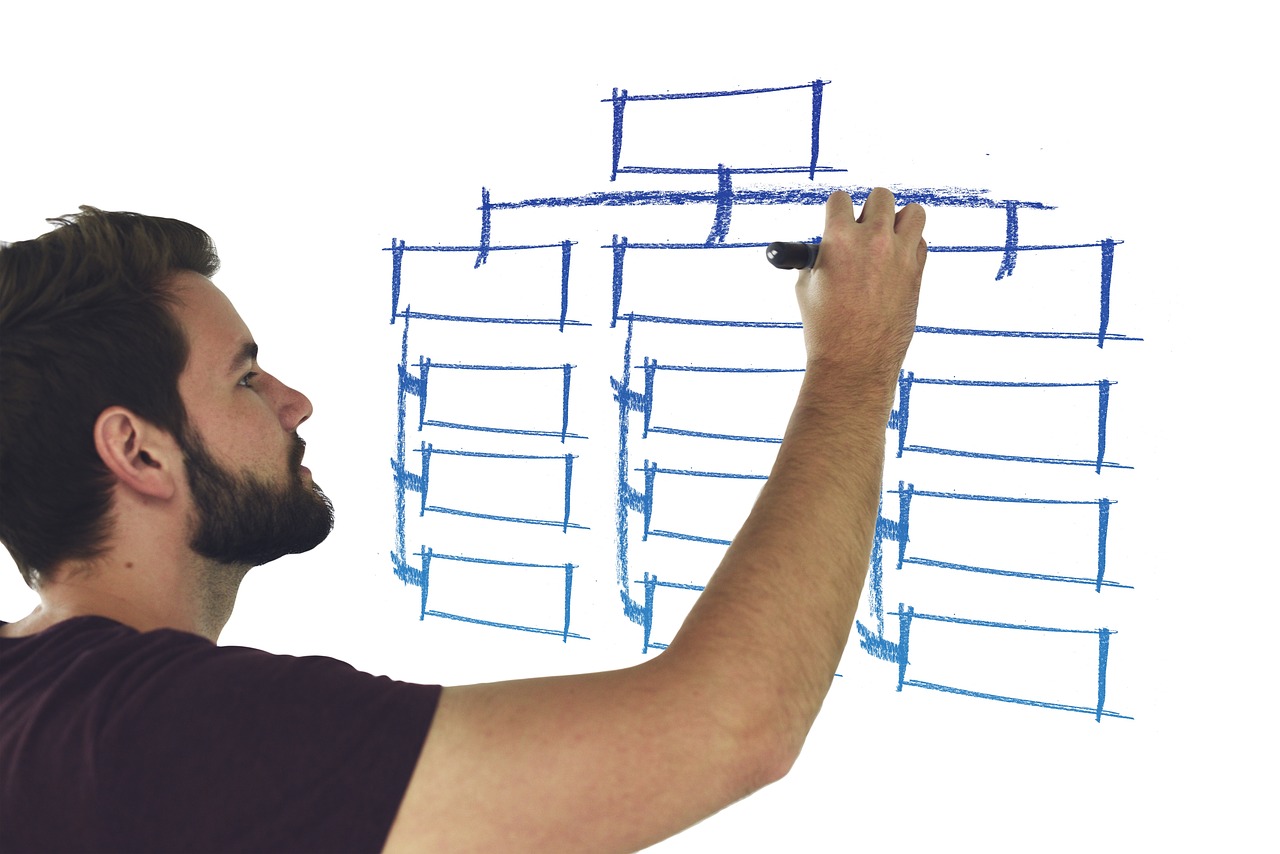 This is where managers decide the organizational structure that will be implemented during the planning and execution phase of a project. Building a structure before the project is brought into action helps to reduce the confusion and unpredictability that occurs during the initiation phase.
The structure elaborates the relationship members share within management and with the external environment. Managers under this process focus upon building a graphical illustration which is also known as "organization chart".
In short, if you wish to let your team members know what roles they are supposed to enact during the planning and execution phase of a project, then building an organizational chart can help them learn their relationship hierarchy easily.
Learn to score your projects
According to PM Hut, 24% of organizations have no formal methodology to score their projects. In fact, this practice is rarely put to use.
What is project scoring?
It is a procedure that can help organizations understand whether a specific project has a good potential at benefitting the business and will it have positive outcomes in the near future.
Although the procedure is a great practice to understand whether the project is worth the investment or not, it is not used on a regular basis.
There are two reasons for that.
One, the company finds it too extensive to actually put it to use. Two, they haven't used the process before, leaving no reference for others on how to make use of it.
If your organization plans on integrating project scoring during the initiation phase, then consider questions like:
Does the project support the end goals of the organization?
Will the execution of the project pose any major impact on the current workflow?
Is your organization fit to support the initiative with existing technological support? What benefits will the organization reap from the investment in new technology?
What risks does its execution pose? Will the project fail to meet the expectations of the stakeholders? Or will it be deserted before completion?
What financial impacts will the organization face before and after its completion?
These are some questions that may be hard to answer, yet they could help to avoid any adverse results if addressed earlier.
Risk analysis
Being one of the key project management practices, risk analysis can help you counter any unexpected occurrences that may take place while your project is in progress. Risks can be encountered in any form that could lead to the failure of a project.
According to Wrike, 40% of the projects fail due to changing priorities in an organization while 30% of the projects fail as organizations are unable to identify the undefined risks and project goals.
Besides this, inadequate sponsor support and cost estimates lead to 29% project failures. Sounds rough? Well, that's how it works if risk analysis and management process is not undertaken by the organization before making plans for the project.
A risk management cycle consists of first identifying the potential risks the project may face during and after its implementation. Second, calculating the impact of the risks. Third, working through a risk mitigation procedure where the team comes with different actions that pose a threat to the objectives of a project. Fourth, implementation of risk mitigation plan. And lastly, monitoring the results achieved through the mitigation plan.
Cost estimate and management
Do you know that an average of 59% organizations face cost overrun problem. Hard to digest but this is true. This is mostly because the team has failed to estimate the overall cost of the project and implement corrective cost control disciplines.
Project cost is divided into three key processes.
Cost Estimate for the Project
Cost Budgeting for the Project
Cost Control for the Project
It is important that all three processes are implemented during the initiation phase in order to avoid any cost overrun issues in future.
Project cost estimation
It's the approximate cost that will be used to complete project activities during the execution phase. The estimate is usually calculated in terms of currency. However, in exceptional situations, this can be calculated by using other units like total number of hours spent by staff members to complete the project.
While calculating the cost estimates for a project, it is necessary for manager to include resources like labor, equipment, facilities, materials, and services.
Project cost budget
Once your team has determined the estimated cost that will be spent on various activities in the execution phase, it is time to create a cost baseline for the project. If the baseline is approved by stakeholders, you will receive the final budget for project activities.
Creating a cost baseline not only helps to measure expenditures but also individual performance over the project life cycle. Project funding too is determined and justified on the basis of the created baseline.
However, if your scope for the project changes, then the approved budget should be altered accordingly.
Project cost control
After getting approval on the project cost budget, it is time to monitor the status for all the on-going activities. In case your team deviates from the scope or schedule of the project, it will likely cause a cost impact on the existing budget. The only way to monitor the activities of the project is to compare their existing status with the cost baseline.
Understanding human resource planning
Geneca states, that 75% of executives believe that their projects are a no-go from the beginning of a project.
Will hiring such executives to your team lead you anywhere? Probably not. But what will?
Understanding and implementing human resource planning procedure can work in your favor. Besides assisting to learn the current and upcoming needs of human resources, it also serves as a strategic plan to perform well. This effective plan helps to acquire talent both inside and outside the organization.
Once the initiation is planned and approved by stakeholders, it is time to move on to the planning stage. Your stakeholders will be asking for a project plan, which is a document that elaborates a guide to project execution and control procedure.
Curating one can be a hassle. But all stakeholders look for is a solid plan. They would avoid as much rework as possible. So, why not give them what they seek?
Developing a project approval plan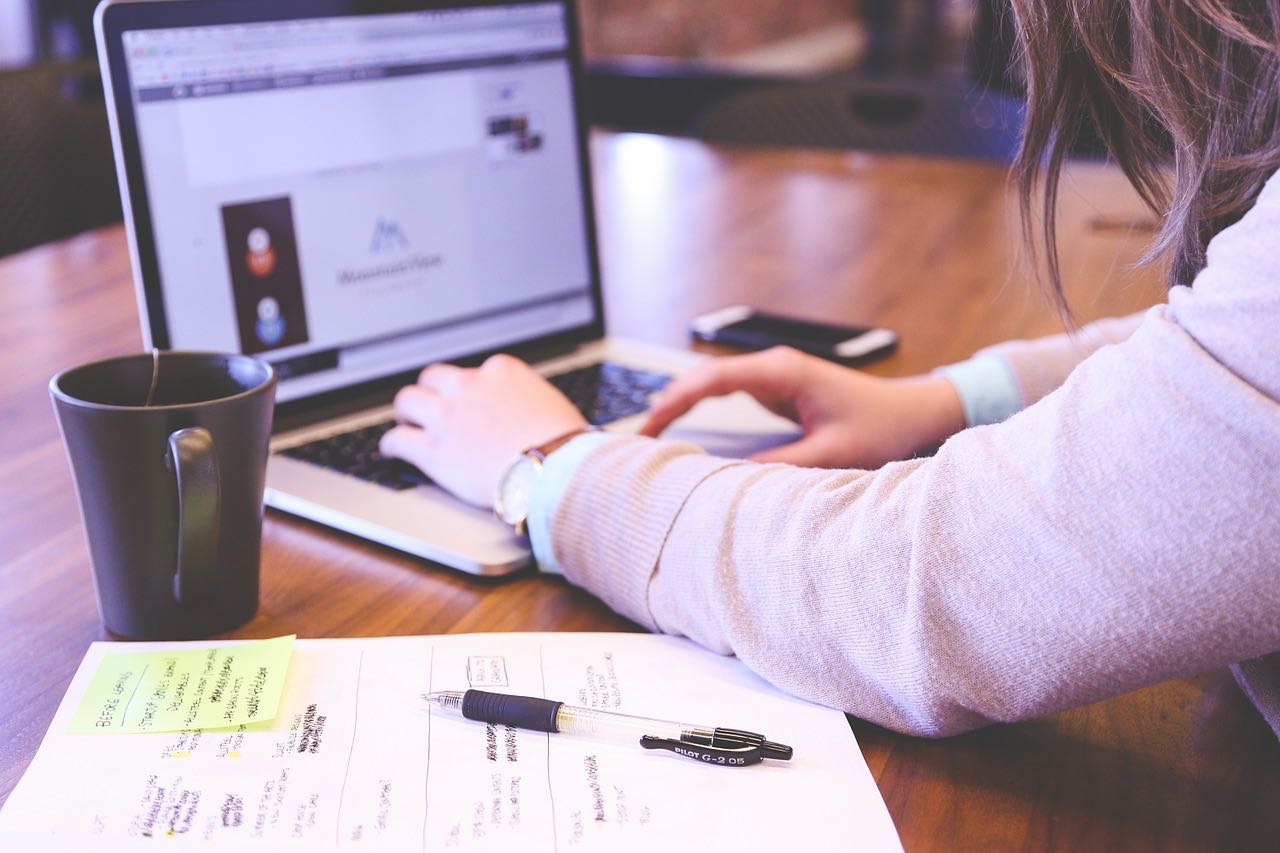 A project plan can be simplified into 10 easy steps. If you master these, creating a project approval plan can become easier.
Let's take a look at each step in detail.
Workflow
Make a rough sketch. Sounds vague? But that's how everyone starts to build the workflow structure of their project. There is no right or wrong. Managers tailor these tasks till they start planning a rough outline of a plan.
Ensure that when working on the workflow structure, you ask questions like:
What are we going to do?
How are we going to do?
And, how will we know when we're done?
These will help you define your tasks better and place them in the right phase of the project. While you work on this, you may also come up with ideas on building, designing, releasing your project, and what outcomes your stakeholders may benefit from at the closure.
Sketch a rough plan
It is always good to get a feedback for your thoughts. But have you collected them all?
Start working on a rough plan. This is where ideas meet and your team gets a way to provide a feedback on what may be beneficial for the project. This too includes mapping of each phase, the activities, and the tasks included to complete the project with success. Except, you get to add key dates for each activity and tentative duration to complete the tasks.
Also, once you've worked out the tentative milestones, it is time you share those with the stakeholders. Although regular meetings are a good practice, they aren't feasible in every situation. This is where your team will seek a simple project management software. It helps you communicate various stages of the project, progress of each task, difficulties faced during the execution phase, and more.
Therefore, never underestimate the use of a project management software.
Create your planning horizon
You're done with step one. It's time you devise your project plan now.
But don't just jump onto the plan. Plunge into the details to make a fair assessment of how far you can plan for the project. Stakeholders won't like how they've been working on guess work. It could create problems later. So, always try to plan with what you already know. This can help you avoid liberal allowances and making commitments to your team that can't be fulfilled.
Question, how do you work through a planning horizon? Let's get to know it further.
Planning horizon is where you know what's your limit on the planning aspect of a project. The length of this procedure is ruled by the uncertainty posed by stakeholders. The more uncertain they are, the closer your horizon will be. So, it is always recommended to plan up to or before the horizon. To exceed the horizon would conclude to be guess work.
Learn to manage the planning horizon
The only way you can manage the planning horizon is by planning in the moment. This means only plan for the specific phase in which the project has entered in. It can help you save the efforts made by the team and the overall expense, if spent, during the planning phase.
Break down your work
Once you are done with the rough sketch, it's time you plan activities and tasks according to what matches your planning horizon. This process can help you achieve your objectives within a specific span of time easily.
Your tasks can further be divided into sub-tasks. To accomplish this, select the first task at hand. Measure the time it will take to complete. In case, it is exceeding the due date, divide the task into sub-tasks. Once they all are created, check if they sum up or define the one for which they were created. This helps to reduce time spent and offers a better understanding of the project to employees and stakeholders. The process of completing the task won't look laborious anymore.
Stop making guesses
You've reached a stage in the planning process where guesses won't work the magic for you. You can't make things up. This could damage your image amidst stakeholders and even team members.
Without second thoughts, start to come up with actual context of what your team could work on. Even a rough number could help the team to start off with their work. Also, it is advisable to assist them by collaborating on making estimations properly. This is where you expressively discuss any assumptions regarding the project. Ensure to let them know what roles will they fulfill and at what point.
Raise counter questions
As the roles of each team member have been finalized, question them whenever they present an estimate regarding a specific activity or task. It is essential that every approach presented by them is thought out well. This way you can identify the opportunities their approach brings to the project.
However, it's not just the opportunities you would achieve. At times, the approach could also pose a risk or threat to the project. Hence, it is recommended to know what's included and what impacts can the project face if implemented.
Don't rush with amends
A project is bound to face changes. These could either be suggested by team members or through the stakeholders. Question is, how to allow time for amends if we're already running according to a designated schedule.
A project has a start date and due date. Within that period, we schedule all the activities and tasks. Your team manages to finish most of them. But due to an exception, a change is brought into the course of action. Necessary changes are made to the budget. This does bring in disruption to the current workflow.
New amends are one of the reasons why organizations surpass the initial due date. But no matter what the scenario is, you need to make time to review the amends. Understand what benefits will it entail and discuss them internally and with stakeholders.
Never stick to plan A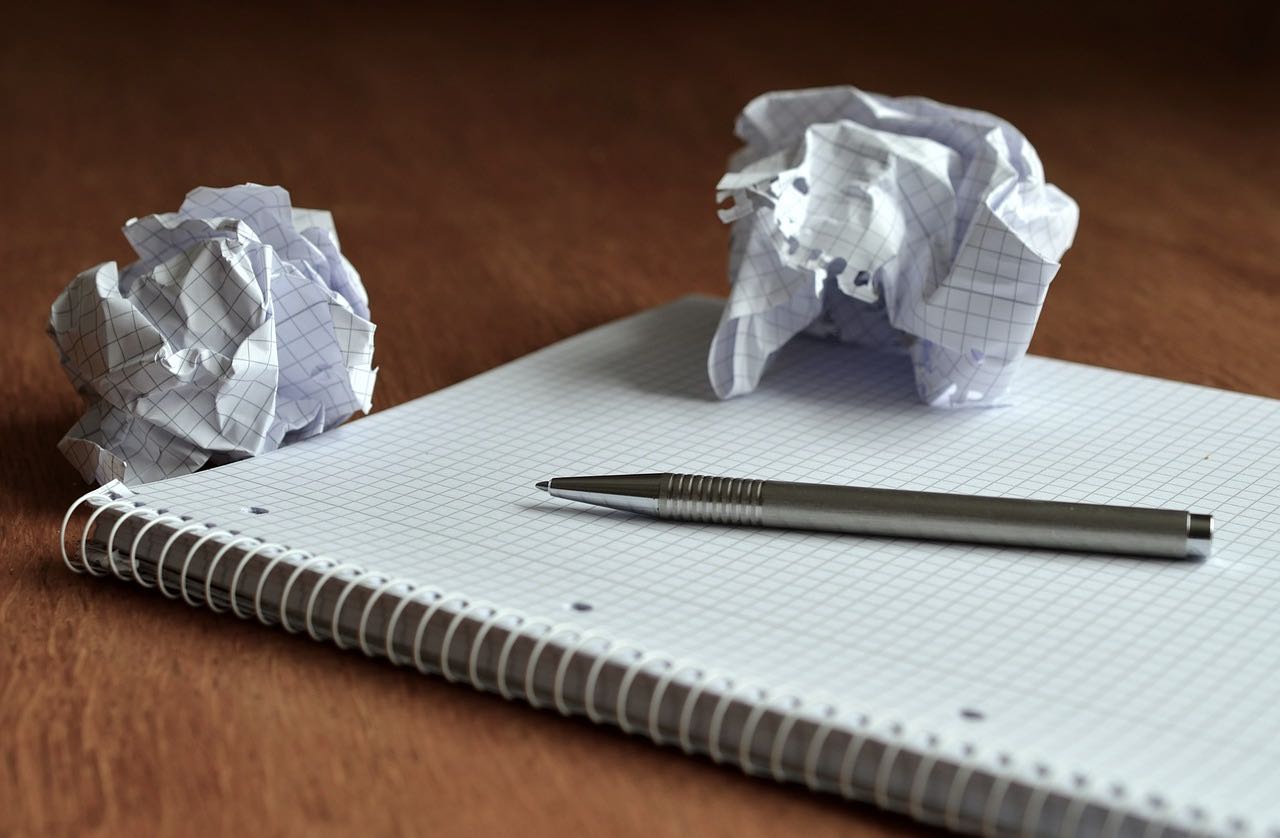 If you insist on building only one plan, think again. It is always good to be on a safer side. Therefore, never hesitate to build more than "Plan A". Afterall, it's not what you deem fit is right but what stakeholders find profitable is more important.
Test what you build
Finishing a project can be the trickiest part. So, never set a short span of time for the closure stage of any project. By setting ample amount of time, you can test what you build, get approvals or make changes, and finally place the product for production process.
Review and optimize
Once the project goes live, you are happy that the final product is now in the market. But is it really the end of a project? No, its not. Never forget to plan a phase where you could test the product once it has reached the market. Analyse its performance and make the necessary changes to optimize it better for customer use. Also, make a note of what all you learnt. This would help you improve the implementation process for future projects.
Milestones are what you need
Finally, to keep track of everyone's performance and to stay updated on the key dates, create milestones. This can also help your team keep a track of the progress. Just compare the current plan with the original plan devised to accomplish the objective.
Here's the conclusion:
There is no doubt that project management requires a lot of expertise to deal with upcoming challenges. From initiation to the closure, you need to know them all in order to build activities and task that match the goals and objectives set by stakeholders. Even though matching the ever-changing expectations of your clients can be tough, still building a strong project plan can help you surpass the stage hassle-free.
You can either build the project plan manually or put an easy project management software to use. In fact, 44% of project managers do not use a software. But PWC has established that the use of a PM software not only increase the overall performance but also customer satisfaction.
According to Capterra, two out of three companies prefer using project management tools to communicate with clients. In short, using a PM software can help to increase the productivity better and an easy way to engage stakeholders at every stage.
Therefore, if you've been thinking about developing a project approval plan, then incorporate a project management software to make the task easier.
---
About the Author:
David Miller is a technical writer, his works are regularly published in various papers and top-notch portals. His rich experience in Project management domain helps him offer latest and fresh perspective on improved efficiency in work flows across organizations. His informative works on similar lines can be reached out on ProProfs Project.