Every entrepreneur knows that creating consistent, top-quality content is no walk in the park.
Yet the success of your business hinges on the ability to deliver premium content; how else will you cut through the noise to become an authority in your niche and drive traffic to your website?
Not so long ago, your options were despairingly limited. In the early days of content marketing, you had to have your (pricey) in-house team cook up posts under your careful, vigilant watch- or perhaps make the mistake of taking charge of all content writing work yourself.
Today, the game has changed.
Enter: content outsourcing; the new option for content creation that enables startups and small businesses to integrate killer content into their business strategy.
In this post, I'll guide you through every step of finding, hiring, and working with freelance writers and content marketing agencies.
To blog or not to blog?
That is the question, yet it doesn't take the intellect of Shakespeare to work out the answer.
A blog is beyond essential for your business. Period.
Want to show up on the first page of Google? Want leaders in your industry to take notice and share your brand with thousands of their followers? A blog is a sure-fire way to increase your search engine rankings, and to boost your visibility.
The more high-quality, SEO-driven content you have out there, the higher your chances of ranking well. And, of course, the more inbound traffic you'll receive.
If your blog is posting quality content that's easy to find, other bloggers, businesses, and sites will quickly take notice too.
As you'll read later when I address content promotion, having your own content will create opportunities for you to reach out to other sites and publications to get your stuff published on their channels.
Not only does this allow you to reach new audiences beyond your own following and increase your inbound traffic and rankings, but it also gives your brand "social proof".
Huh? Social proof means that, by sharing or linking to your blog post, a trusted brand is publicly vouching for your content and, by extension, your business.
Beyond these, there are few more benefits too.
Lead generation
Blogs allow you to do one very special thing: capture your audience's attention.
Once you have their attention, you're in a much better position to turn them into a lead.
While visitors enjoy your content, calls-to-action can be featured in your site's headers, sidebars, or footers.
For example, a free giveaway to entice visitors to join your mailing list can be the most valuable weapon in your arsenal. This, along with retargeting and smart social media sharing, is the recipe for blog conversions.
Social media presence
Maintaining a consistent, knock-out social media presence is challenging.
While it's great to share third-party content, having your own, original posts to share is vital to keep your audience engaged and, most importantly, to become a thought-leader in your industry.
Without original, valuable content to share you'll have very limited opportunities to drive any traffic to your site. Why? Because people on social media don't tend to respond well to salesy and self promotional posts that don't offer value.
That's why great original content will be a key part of your social media strategy, whether purely organic or combining paid advertising/promoted posts into the mix.
And remember: having your own content to share goes far on social media. Out of just one blog post, you could share a chart, image, quote or clip.
Authority
Whatever your business is doing, chances are it's not the only one doing it.
A blog is a tried and tested means of building authority within your niche, both with customers and fellow leaders in your industry.
Should you outsource your blog writing?
You've established the need for quality content.
Now what?
While you may be an expert in your industry and feel like you should be the voice of your company, I highly encourage you to rethink that and consider whether as the company owner or founder content marketing should really be the focus of your time.
There's great resources and books on the topic of working on your business rather than in your business, it's our belief that company founders should focus on growing their business rather than the execution of their strategies.
The question then is whether you should hire someone internally or outsource the content creation work to an agency or freelancer.
There's some clear advantages in outsourcing.
Insight into best practices
Is your content strategy a weak link?
Having a dedicated content professional gives you an invaluable insight into how to write content that converts.
How do you write SEO-driven content? What topics are trending? How do you start getting more backlinks to your blog? Outsourcing to a professional should guide you through these questions.
Quality and consistency
Not only will outsourcing your content save you time, but the net result is bound to be higher quality.
Agencies and freelancers specialize in delivering consistent, in-depth content. In the rare occasion they don't deliver, you find another who does.
Time to focus on running your business
As the business owner, content creation should NOT be on your agenda.
After all, your strategy cannot be outsourced, business contracts won't sign themselves; just as staff meetings won't go on without you. For content creation and marketing, on the other hand, there's a wealth of experts ready to take your strategy forward.
Dive in deeper on outsourcing with this guide: The Complete Guide to Outsourcing
Step 1: Agency or freelancer?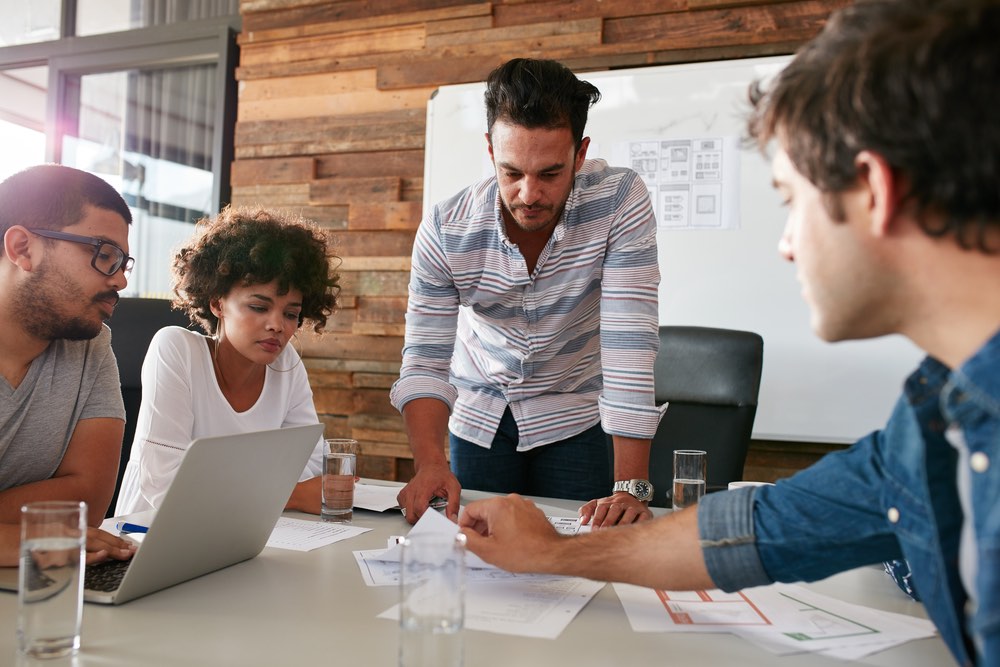 The second half of this post will guide you through each step of finding, hiring and working with an outsourced team or freelancer.
First, you'll have to decide whether an agency or freelancer is right for you.
Advantages of working with an agency
Deadlines
Using an agency is certainly the more reliable option.
In the event your chosen writer is ill, you can rest assured that another writer will quickly be called upon to deliver your content on time.
With an agency, there's no chasing down your missing content, or re-negotiating new deadlines.
Quality control
The production process of agencies is more rigorous than freelanced content.
With editors and copywriters at their disposal, your content must pass through several layers of quality control.
This means you are far more likely to receive a product that has all its t's crossed and i's dotted, and should mean less editing on your part.
Full package
If a freelancer is a lone sheep, the agency is the whole flock.
They have a host of tools at their disposal to ensure your content stands out; including analytics, planning, promotion, marketing and more.
Middle-man
In the event of a communication breakdown, the structure of an agency takes the pressure out of the situation.
With an agency, you can expect a middleman to arbitrate and resolve any issues you have, without it affecting deadlines or workflow.
Disadvantages of working with an agency
Cost
With all these extra benefits, it comes of no surprise that hiring a content marketing agency will be more expensive than working with a freelancer.
Many agencies charge a monthly fee. Make sure your expectations are made clear from the start. You might actually find you prefer working with a defined monthly budget rather than fluctuating expenses.
Lack of flexibility
Given that agencies have their own systems in place, flexibility can sometimes be limited.
As with any department, working with a team always requires a little more organisation and compromise than working with an individual. After all, you're buying not just their work but also their process and experience in execution – they'll have a way of doing things which may or may not work for you.
Make sure you find yourself an agency that respects your wishes and understands your brand vision.
Where to find an agency?
LinkedIn is a goldmine when it comes to networking. Reach out to like-minded businesses, individuals, and organizations to find out who they use for content curation.
Social media is a great tool to get a feel for how an agency operates.
Any successful agency understands the power of social media, so will showcase their work and demonstrate their knowledge of using social to promote their content.
Follow a few prospects on Facebook and Twitter and see what they bring to the table.
If you've done the above and are still strapped for ideas, take a look at Moz's list of 50 recommended Agencies for some high-rep agencies.
What to look for when hiring an agency?
It's all well and good knowing where to look, but what exactly are you looking for?
Influence, impact and contribution to industry
You want to hire an active player; an agency that is a fully committed member in their space.
Versatility
The agency might have one or two big-name jobs in its portfolio, but does it have a range of work?
You don't want to limit yourself by hiring an agency that only does ONE thing well. Look for versatility; more than one string to its bow.
Social proof
The agency's site may be full of accolades and positive testimonials, but you're going to want to do your research.
What are others saying about it? Go well beyond the agency's own site to find independent reviews and commentary.
Social media is a great place to do this.
Fast response time
When you've finally stumbled upon an agency that ticks all the boxes, it's time to pull the trigger.
Look for fast response times, and top-notch customer service.
If they can't respond to your initial enquiries with due diligence, chances are you should go back to the drawing board.
Advantages of working with a freelancer
Cheaper
If you're looking for content that doesn't break the bank, freelancers are the cheaper option.
Their rates are usually negotiable, but typically charge per hour, per word, or may request a monthly retainer fee.
Faster
As long as you find a reliable freelancer, you can trust that they will take your deadline as verbatim.
Freelancers can deliver lightning-fast turnaround times, and this makes them a good option for short-term projects.
Flexible
Office hours are just a guideline for freelancers; meaning you can often access them outside of the 9-5.
Consider a quality freelancer as an asset, someone you can employ with flexibility.
Disadvantages of working with a freelancer
Missed deadlines
There simply isn't the same level of accountability with a freelancer, and you may be let down last minute.
They often juggle multiple projects, and yours may not be on the top of the pile.
Difficult to find
Finding any old freelancer is easy as pie; while securing the perfect fit takes time.
Are you ready to commit to a lengthy hiring process, full of trial and error?
Coordination
You're not always going to be on the same page as your freelancer, and that means editing and constant communication.
Consider this: do you have time to assign work, give feedback and edit on a regular basis?
Less versatile
While you may have found a freelancer that produces killer content, it's tough to find one with the full arsenal of skills to guarantee conversion: SEO, analytics, social media marketing, etc.
If you do require the full package, make sure you find someone with the right skills.
Where to find a freelancer?
In this day and age, finding a content writer can be achieved in a few clicks.
However, hiring the right writer takes time, effort, and a lot of patience.
Job sites
If you're looking to test the waters, job sites are a great place to start.
Here are some of the best ones:
It can be hard to find the right people among many applicants on job sites, especially those that tend to attract workers from developing countries like Upwork. You might have better luck with these Upwork alternatives or one of the options below.
Social media groups
Join social media groups and platforms, and ask for recommendations.
You'll quickly find someone that can point you in the right direction.
Check out the competition
Who wrote the best blog posts of your competitors or industry publications?
Get in touch with them; chances are they're looking for a gig, or know someone who is.
Advertise
Advertise on your own social pages: Facebook, LinkedIn, Twitter.
People that have affinity for your brand will have their ear to the ground for opportunities to work together.
What to look for in a freelancer?
Proven track record in your industry
For truly premium content, seek out the best of the best.
Look out for high profile writers with proven track records in your industry, articles that have gone viral, and author names that keep popping up time and time again.
Tone and style that is compatible with your brand
That said, what works for another business may not work for yours.
Look for a voice, style and tone that is compatible with the needs of your business. Bare in mind that your chosen freelancer will be the voice of your company.
Look for marketing skills
They may be a Pulitzer-level writer, but do they know how to optimize for SEO? How to write content for business? How to target your audience?
If not, prepare to do a lot of leg-work to create a polished product.
Step 2: Give clear, detailed instructions to your writer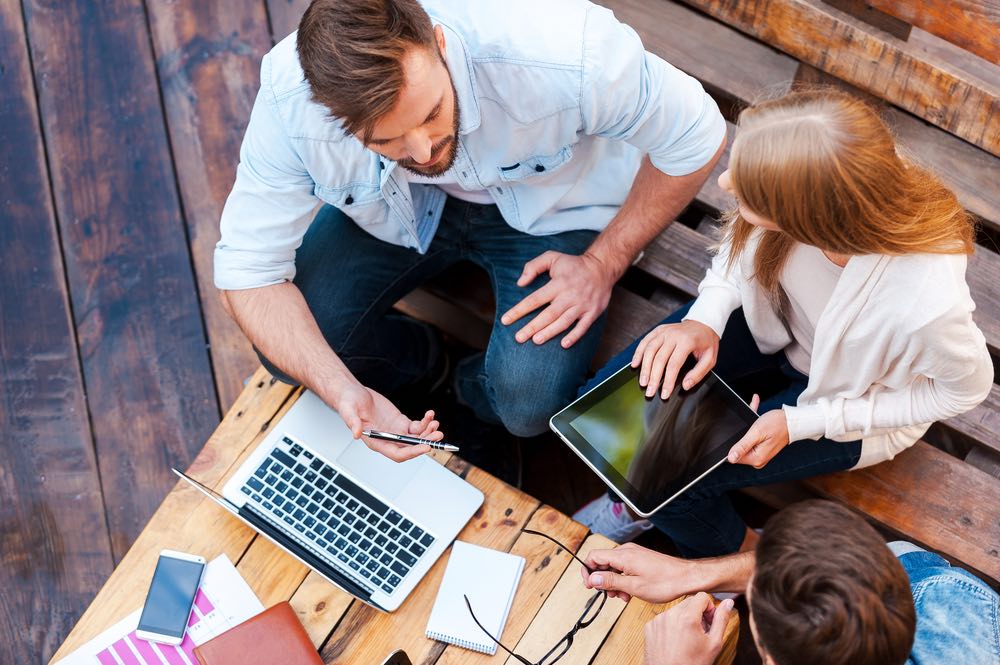 Once you've found the right freelancer or agency, it's time to get to work.
The first step to a successful partnership is clear instructions.
To avoid lengthy edits further down the line, the key is giving as much information as possible about your vision for the article.
As a minimum, make sure you include the following in your writer's brief:
Provide specific outlines with key points
This should be presented in an easy-to-understand way. I find giving the main headings we want to cover with a few bulleted key points under each one works really well.
Think of it this way: if your freelancer doesn't understand it, your readers won't.
Always offer examples
Offer examples of your favorite relevant work; your freelancer will be able to gauge exactly what you are looking for.
Make your audience clear
Your writer can't produce content of value if they don't understand your audience.
Explain your target audience in detail, taking plenty of time to paint a picture of exactly who will be reading the piece.
Suggest sources
Your writer should be capable of doing their own research. However, it is always useful to guide them to reliable sources of information- particularly if you're well read in the subject yourself.
Pre-vetting these will save you from any headaches further down the track – trust us!
Provide keywords
Want your content to target particular keywords? Provide them.
This allows your writer to create content with SEO in mind from day one.
Step 3: Keep track of the process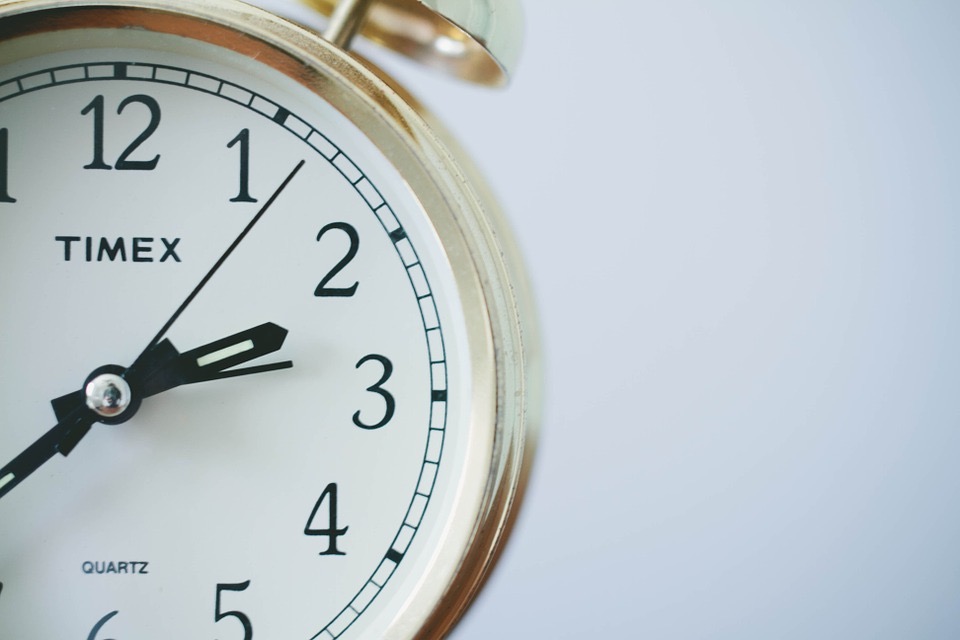 There shouldn't be any need to micromanage your freelancer, but be prepared for editing the copy, adjusting the tone of voice of an article, looking for images and taking care of the formatting and publishing work.
These are things an agency will generally do for you, but if you're going the freelancer route, it will be a task for you or someone else on your team.
Whether done by you or an editor, it's an essential step to ensure your content is on-brand and relevant to your audience.
Trello, Coschedule or Ops Calendar are great tools for organizing content and project management.
Keeping the work well organized is fundamental for this to be able to run as an ongoing business process that doesn't find a roadblock every time a blog post is finished, with your blogging efforts stopping after just a few articles.
Step 4: Collaborate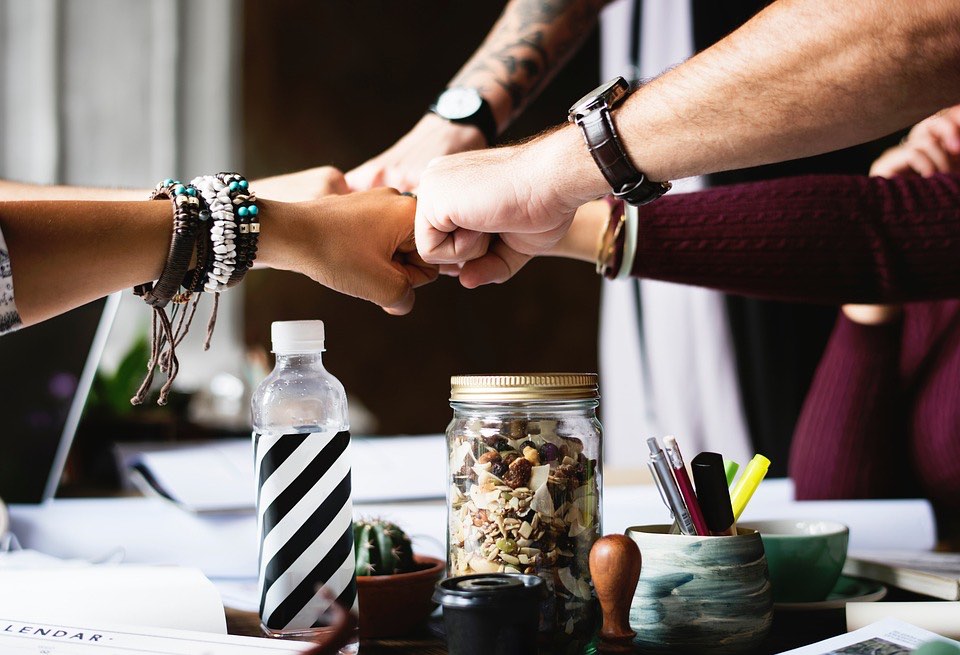 If the first draft isn't perfect, don't fret.
In fact, chances are the first draft won't be. As long as you communicate your feedback in a constructive way, your freelancer should be happy to accommodate your needs.
To produce the best content, think of your relationship as a collaboration. Give pointers, examples of articles you'd like to emulate, and guide your freelancer towards the optimum outcome.
Don't be afraid to ask for an edit or, even, a rewrite. This is in the nature of the game, and your freelancer should understand that.
Step 5: Promote your content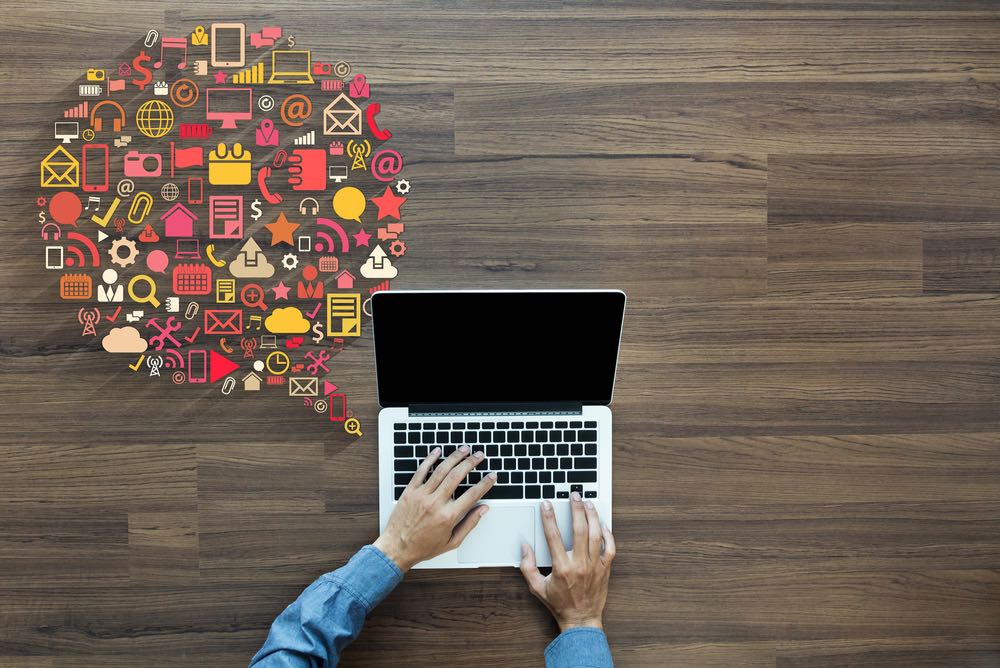 So you've worked with your writer or agency to produce a stellar piece of content.
Now what?
In order to get your content seen by the right people, and get the best ROI from your writer's work, you'll need to have a bulletproof social media strategy to promote it.
This means auditing your existing strategy, analyzing the competition, setting actionable goals and results, establishing your brand voice, targeting specific audiences… aaaand the list goes on!
Your writer or agency, in addition to content writing, may also have a solid understanding of social media marketing and conversions.
However, if they don't (or just don't have the time for it), it may be a good idea to outsource your social media separately.
A social media manager can take care of defining a strategy for your social media and executing that strategy consistently.
Successful bloggers and businesses know that success in a content marketing strategy is 30% great writing and 70% promotion.
What does content promotion mean, exactly?
Blogger outreach: publish some of your content as guest posts or ask for links from existing blog posts on related topics.
Ongoing social media posts: promote your content to your followers. You can write 10 social media posts for each blog post and continuously share and promote your content over time. It's fine to repeat posts with rewritten headlines; in fact, it's one of social media's best practices!
Sponsored posts: boosts and other paid opportunities to drive traffic to your blog. It's no question it's much easier and cheaper to drive traffic from Twitter and Facebook to valuable pieces of content on your blog than to a direct offer or sales page. If you have a good strategy in place to convert some of that traffic into sales, then your blog can become a key element of your sales funnel.
Q&A sites and link sharing communities like Quora and Hacker News are a great opportunity to reach people in your audience and get your content noticed by other experts in the industry.
Becoming an active member of industry specific groups on Linkedin and Facebook can also create opportunities to share some of your content, along with participating and sharing valuable insights – don't spam though!
Conclusions
We've said it before, and we'll say it again: finding the right content writer or agency is no walk in the park.
For today, have a think about what it is you want to achieve with your content.
Do you want to sell a product? Do you need to develop a better relationship with your existing customers? Or is it to get your brand noticed by influencers in the industry?
Once you have this clear in your mind, you can then start thinking about the first steps of outsourcing your content: freelancer or agency?
To decide this, you'll need to have a good think about your budget, your goals, and how much time you have to manage writers.
Whichever you decide, the key thing to remember is this: the clearer your instructions and the more constructive you are with feedback, the better your content will be – and the less time you'll have to invest in editing and managing.
---
About the Author: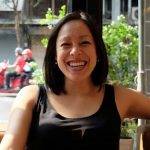 Mai An Tran is the cofounder of MixBloom, where she helps agencies and brands scale their content marketing and social media with clever software and a talented network of experts.