Advances in Internet and apps for smartphones have reduced dependence upon traditional offices and long commutes. It is now possible for companies small and large to hold remote meetings and conferences to stay in touch with employees working elsewhere. Rather than making these meetings mundane, companies can make them rather interesting by adopting some creative ideas.
Other than long commutes and IT advances, there are several more factors why companies are now looking towards remote and telecommuting teams. Whether you offer products, services or deal in technology, creative remote meetings can play a key role in employee retention, better market positioning, higher productivity and better profit.
Importance of creative meetings
Traditional meetings often tend to be mundane and sometimes boring as any employee can testify. Ancient Greek fabulist and storyteller Aesop once remarked: "After all is said and done, more is said and less is done." This axiom somewhat reflects characteristics of modern day corporate meetings, at work or online. The reason: meetings often tend to be monotonous and dominated by a few speakers.
Employees look forward to participating in meetings that directly or indirectly impact their career, work, and life. Sadly, time does not allow this luxury. Such constraints render imperative for companies to hold meetings, especially for remote teams, that are creative and interesting while encouraging maximum employee participation.
Creative ways for better meetings
Sharing experiences
Remote teams located across cities, states or countries barely know one another. This inadvertently hinders them from sharing vital, work related experiences with other employees of your company. Understandably, every remote worker will come across varying experiences since certain problems or situations would be peculiar to a particular geographic location.
Remote teams can share unique experiences and their response to such situations. These individual experiences are a goldmine of information for your organization as well as other remote teams. Such information helps your company fine-tune its products and services. Remote teams also benefit immensely: they know whom to contact and seek assistance, should they face similar situations. Sharing experiences also helps build camaraderie, vital for reducing staff attrition and increasing loyalty towards your company.
Interactive session with an expert
Top American motivational speaker and author of bestseller 'Rich Dad, Poor Dad', Robert Kiyosaki sums up the importance of expert advice in these words: "If you want to go somewhere, it is best to find someone who has already been there." Your company would have experts in the field of business. Alternatively, you can easily find industry experts to discuss the variety of work related issues with your remote teams.
Interactive sessions with an expert can include a lecture or presentation followed by a question-and-answer session. Your remote team members get an excellent opportunity to learn newer skills, seek solutions to work related issues, address concerns over market conditions and seek opinions over any concerns. Expert advice to remote teams help increase productivity of remote teams. This translates into better working conditions for workers and higher profits for your business.
Developments in the company
Keeping employees well informed about latest developments in your company is vital. Sharing work related policies, company performance, product launches, and a host of other information with remote teams is imperative to ensure optimal productivity. Discussing these online is a great, creative way to make meetings better on remote teams. Such meetings help remote teams know how the company is faring.
Talking about new launches gears remote teams to make plans for taking on competitors. Remote teams can also be briefed about adverse development, should your company encounter one. Briefing employees about developments in your company helps dispel doubts or undue concerns remote teams may have. For tech companies, you can have experts speak about the latest advances in the field.
Talks about current market scenario & prevailing economic conditions
We live in an era where economic turmoil often strikes with alarming consistency. Global conflicts, fluctuations in oil prices, revisions to interest rates by the Federal Reserve, variations in country's sovereign credit ratings by Fitch, Standard & Poor's and Moody's all impact economies of the U.S. and other countries.
Their effects can be positive or adverse for your company and its markets. While bullish economic trends fare well, a negative impact can severely demoralize an otherwise highly motivated remote team. Financial analysts at your company can present an interesting online meeting with your remote team. Such meeting helps them adapt to any variations in the market.
Latest policies affecting the industry
Trade policies are highly susceptible to change. Hence, every business needs to keep abreast with the latest policies announced by the government, financial institutions, trade unions, or even distributors. Often, the most news-savvy member of your remote team may be unaware of developments, leading to erroneous judgment and sometimes, embarrassment for an otherwise very healthy reputation.
Online meetings for remote teams consisting of a briefing about these policies and their impact, positive or otherwise, helping employees know about how to adapt their work to such scenarios. Speaking about steps they can take to meet a challenge or step up efforts help your company implement strategies based on the latest policies governing your market.
Employer – Employee Open House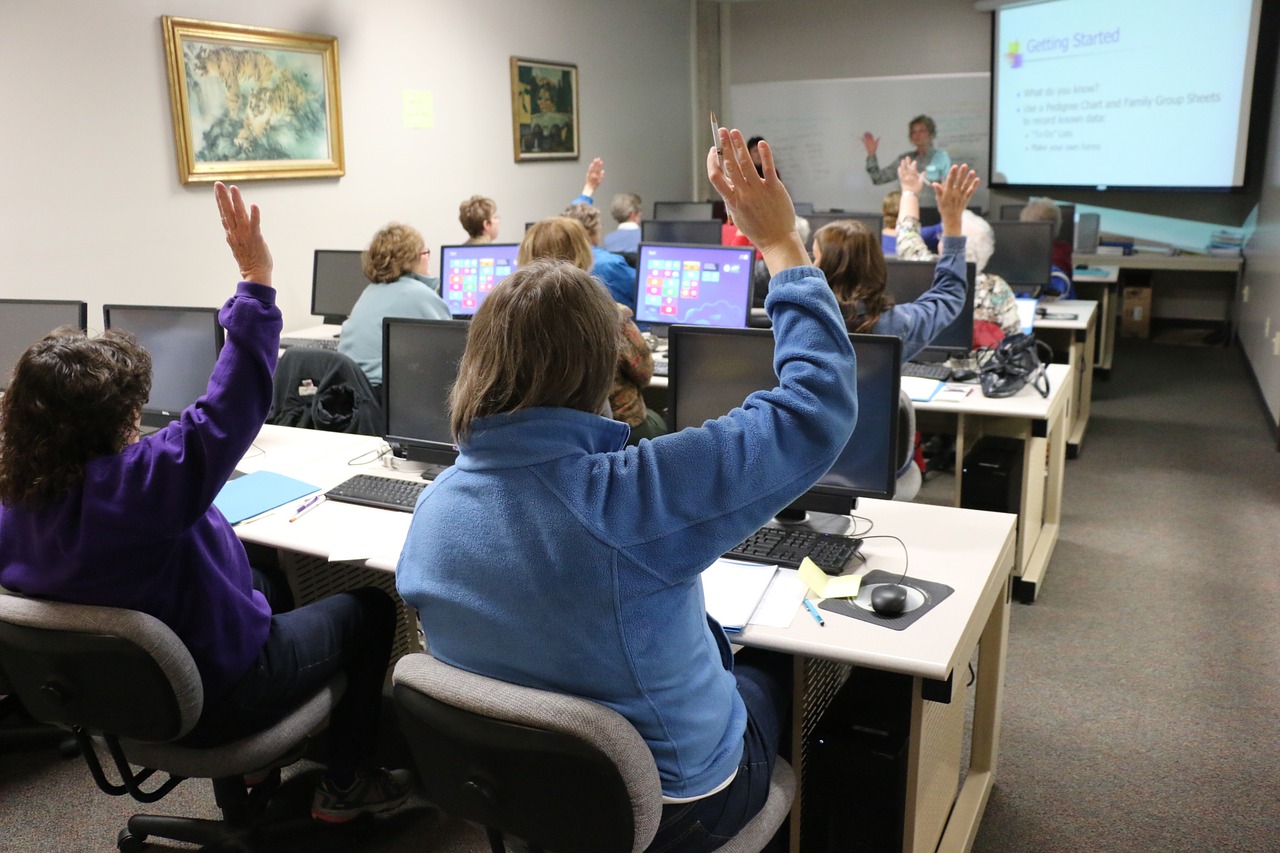 An excellent and creative way to interact with remote teams regularly is with what is commonly known as 'open house' sessions. Thousands of companies around the world frequently hold an open house with customers and business associates. Some conduct them for teams based at head offices. Few organize them for remote teams.
Open houses, or open forums, provide informal yet excellent ways for managers to gauge team morale. It also helps remote teams ask pertinent questions regarding your company and products as well as get personal issues resolved, when possible. Since an open house is not formal, managers and remote workers can discuss a variety of issues that are of interest to teams spread across various geographic locations, including foreign countries.
Online meetings & training
Inclusion of training is a creative way of making meetings better for remote teams. Meetings combined with training are very cost effective since they eliminate the need to have remote teams attend workshops held at the head office or regional offices. However, these kinds of meetings are useful only when they include lectures and do not require practical or hands-on training.
Meetings with training for remote teams ensure your workers are abreast with the latest technology and skills vital for the company's success. They serve as excellent confidence boosters and as a platform where remote teams can interact with one another.
Presentations by other departments
Obviously, every remote team member would be interested in knowing company financials, human resource policies, and other information in your company. You can make meetings for remote teams better by occasionally having senior managers of these departments make presentations of policies and company performance for remote teams.
Disclosing financial projections, speaking about human resource policies and the like, help remote teams to step up performance. Additionally, it imparts confidence of sorts among remote teams who seldom get the opportunity to learn about issues that directly impact them. Additionally, they inculcate a sense of belonging with your company- something that every employee looks forward to.
Online contests for remote teams
Meetings for remote teams need not always be serious and focused solely upon business. You can make them interesting as well as rewarding by holding various online contests. Various remote teams can vie with one another for a prize. For example, you can hold an online contest for remote teams to test knowledge about your company, competitors, products, market conditions, latest policies or even a general knowledge quiz.
These fun-filled meetings not only help increase knowledge of participants, they also promote teamwork. It helps employees strive better to know more about the company and products or services you offer. Further, they also get opportunities to learn about a myriad of other issues that concern the industry, such as the latest policies at each location.
Interviewing jobseekers
Nowadays, online interviews are commonplace for companies that wish to recruit staff for remote positions. Include interviews of jobseekers by select members of your remote teams as part of human resources policy. Such involvement generates immense goodwill for your organization since remote team members feel responsible for its growth.
Your organization also benefits because a remote team member may be able to detect qualities of a jobseeker that HR managers or interviewers may otherwise overlook. You can include a few interviews during the course of a regular business meeting with the remote team, to make them more interesting.
Why remote teams?
There are many reasons companies want to hire remote teams. These include expansion into new locations to either create a presence or brand awareness among business associates or prospective customers. Remote teams save a lot of costs for your company: rather than invest in real estate for large offices or branches, employees can work from home, co-working spaces, or even coffee shops.
Remote team members can also work while traveling with family for pleasure. Indeed, remote teams is a concept that is here to stay and flourish, thanks to globalization of economy and the need for companies to expand rapidly into unexplored markets.
Therefore, it is imperative to know what is causing the surge in remote teams nowadays.
Gallup report
The State of American Workplace Report compiled by survey company, Gallup, states: "More people do their job virtually or remotely and at various times of the day rather than between 8am and 5pm, and teams have fewer face-to-face interactions, communicating increasingly through email, instant messaging and conference calls. Gallup found that from 2012 to 2016, the number of employees working remotely rose by four percentage points, from 39 percent to 43 percent, and employees working remotely spent more time doing so."
CNNMoney & FlexJobs
A report published online by news major CNNMoney in mid-2017, states the telecommute (remote) workforce has increased 115 percent in the last decade. "That translates to 3.9 million workers, or almost three percent of the total U.S. workforce, working from home at least half the time in 2015, an increase from 1.8 million in 2005," states the report, quoting the '2017 State of Telecommuting in the U.S. Employee Workforce' compiled by Global Workplace Analytics and FlexJobs. The report states, U.S. has the highest number of telecommute workers – at 3.1 percent of the country's total workforce.
This report, available here: free online from FlexJobs, contains several other interesting details that are quoted by CNNMoney.
Excerpts of the FlexJob reports state:
3.9 million U.S. employees, or 2.9 percent of the total U.S. workforce, doing work from home jobs at least half of the time, up from 1.8 million in 2005 (a 115 percent increase since 2005).
The average telecommuter is 46 years of age or older, has at least a bachelor's degree, and earns a higher median salary than an in-office worker.
Roughly the same population of women and men telecommute.
Telecommuting is more common among employees over 35 years of age and most common among Baby Boomers.
In more than half of the top U.S. metro areas telecommuting exceeds public transportation as the commute option of choice. It has grown far faster than any other commute mode.
FlexJob findings
CNNMoney report quoting FlexJobs findings also states, "Remote working has become more prevalent, specifically in the mortgage and real estate industry, human resources and recruiting, and accounting and finance. Each industry saw remote job listings grow more than 20 percent last year." It defines telecommuters or remote workers in the U.S. as employees who worked from home (or a remote location) for at least half the time. It attributes changing family demographics and new technologies as reasons for this boom.
Remote work salaries & savings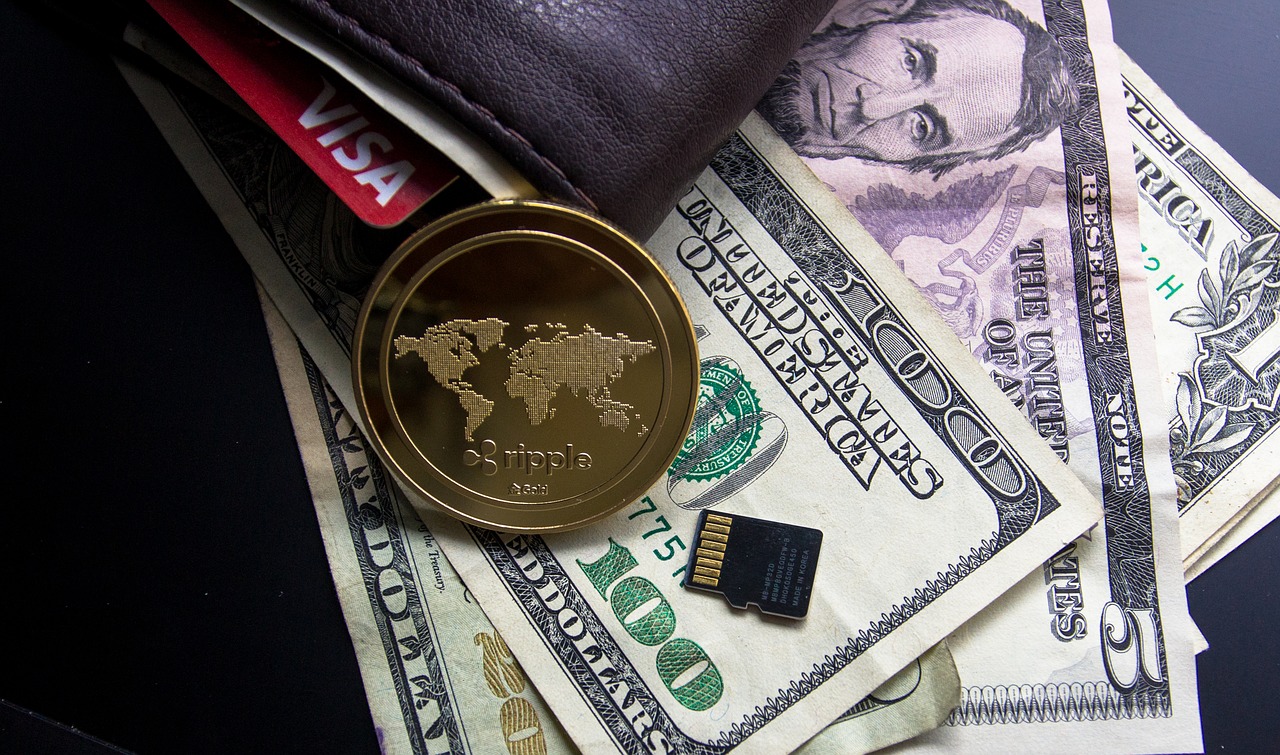 A few more interesting details the FlexJob report contains: "Telecommuting full-time brings in more than $4,000 in savings each year thanks to reduced expenses on things like gas, parking and public transit costs, and dry cleaning. By not having to go into the office every day, workers gain back the equivalent of 11 days per year. Employers also see savings from allowing flexible scheduling. Allowing a worker to telecommute half the time can save an employer more than $11,000 a year.
Sara Sutton-Fell, CEO, FlexJobs, says in the CNNMoney report "It's a benefit when it comes to recruiting and retentions and offering competitive advantages with globalization and the efficiency of being a forward-looking company,"
Surge in telecommute
Several factors have led to a surge in telecommute or remote jobs in the U.S. as well as in major economies worldwide. And with good reason too. A report published by Washington Post, quoting figures released by U.S. Census Bureau says: "There were a little over 139 million workers commuting in 2014. At an average of 26 minutes each way to work, five days a week, 50 weeks a year, that works out to something like a total of 1.8 trillion minutes Americans spent commuting in 2014. Or, if you prefer, call it 29.6 billion hours, 1.2 billion days, or a collective 3.4 million years. With that amount of time, we could have built nearly 300 Wikipedia, or built the Great Pyramid of Giza 26 times — all in 2014 alone."
More reasons
Bureau of Labor Statistics of US Department of Labor, Gallup, Paris-based Organization for Economic Development and Cooperation (OECD) cite more reasons for more companies to hire remote teams. These include but are not limited to:
Reluctance of highly skilled workers to relocate.
Better talent retention.
Cost efficiency.
Increased flexibility of working such as from home or other locations.
Reduction in commute related stress.
Wider domestic and global reach for companies.
Widespread proliferation of smartphones and laptops combined with high-speed Internet and mobile technologies making it easy to work from remote locations.
Reduced dependence on office space causing savings on leases.
How remote workers benefit
While your company benefits from remote teams, there are several inherent advantages for telecommute workers too. These include
Focused working: Most people are comfortable while working in total privacy rather than in cluttered offices.
Flexible work hours: Rather than being confined to a 9-5 schedule, remote teams are free to work anytime during the day, based upon urgency of the work.
Quality time: With lots of hours saved on commutes, workers can offer quality time for work and leisure.
Disadvantages of remote teams
Creative meetings for remote teams gain more relevance in view of apparent handicaps your company may face. These disadvantages include:
Lack of supervision: Some employees cannot perform or will not work unless supervised. This can lead to loss of productivity. In some instances, remote team members can also fudge work reports to cover up deficiencies. Your company may find it hard to keep track of work performed against claims by a remote worker. A great degree of supervision of remote teams is possible through online meetings.
Absence from corporate mainstream: Since remote teams work at distant locations, your organization may find it fairly difficult to incorporate such employees into the mainstream of your corporate culture. Varying time-zones can aggravate this problem. Often, employees may feel left out from the corporate mainstream too, causing some degree of demoralization. Remote meetings mean, your employees feel part of the mainstream.
Communication problems: Remote teams operating in different parts of the world can face severe communication problems while interacting with your company. This can be due to cultural divide or linguistic differences between the team and your company's managers. Meetings with remote teams help your company to minimize communication related issues.
Cultural divide: This can be very treacherous for the company and remote teams. For example, a remote team working in the Middle East will observe the weekend on Friday as compared with Saturday and Sunday in the U.S. This means, your company will lose three days for any transaction, business or work that arises on Thursday. Remote meetings can help overcome this cultural handicap.
Remuneration: Some companies fix pay scales based upon location of the employee. This is done to help employees residing in high-tax zones and expensive cities. Here, remote team members living in areas where the cost of living is less, can feel cheated because they draw lesser salaries as compared to counterparts and peers elsewhere.
Proper managerial skills and frequent meetings online with remote teams can help overcome or circumvent some of these issues.
More creative ways for meetings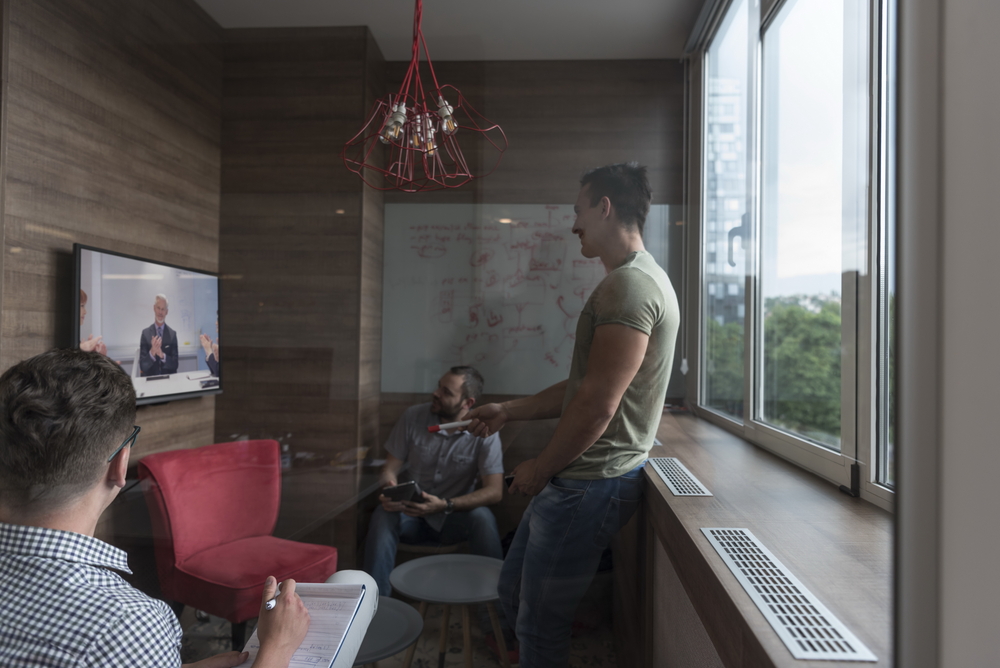 Depending upon size of your company and where you operate, you can adopt a few more creative ideas to make meetings better for remote teams.
Cultural exchange: Offer opportunities for remote teams from various locations to speak about their culture and how it impacts their work.
Virtual picnics: You can organize a large meeting with families of remote teams, where spouses and kids can interact. This provides families to know more about your company and develops a sense of belonging.
Participation points: Give points to every member of remote team for participating in a meeting. These points can be used to decide incentives, salary raise or promotions, based upon quality of participation.
In conclusion
Studies in the U.S. and elsewhere clearly indicate, remote teams are here to stay. Indeed, the concept of remote teams will flourish exponentially as increasing number of companies seek to expand in domestic and global markets while saving time and costs. Remote teams also hold several intrinsic benefits for your company, as highlighted by studies and reports from very reputed sources.
Keeping such scenarios in mind, your company can maximize profits, retain talent and expand to remote markets through creating meetings for remote teams. There are several excellent examples of companies that are striking it big with remote teams. Your organization too can benefit from this rapidly burgeoning trend.
---
About the Author: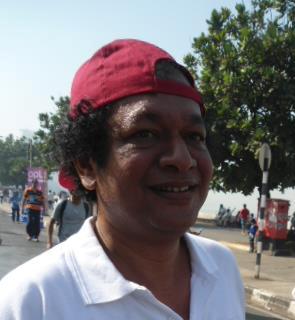 Ashwin Honawar is an avid writer, blogger and journalist for over 25 years. He has varied interests and hobbies ranging from amateur radio to travel.