As organizations develop and the workforce changes, more and more companies are looking to hire remote and freelance employees and partners to grow their business.
Once you've found and hired freelance finance team members, you may think the hard part is over.
But successfully integrating freelance and remote team members into your full-time organization is just as important as finding and hiring the right candidate.
This is especially true with a finance team. It comes with a lot of challenges.
The following steps will ensure you have the right resources for the job and the tools in place to promote success.
Enlist the Right Team Members
Not all freelance opportunities are the same and not all freelancers are best suited for the same projects.
This is especially accurate for finance departments, whose team members occupy and perform duties specific to their positions.
Finance teams can be separated by whether the position is future facing or historically facing.
Bookkeepers and accountants typically work with historical data, performing tasks such as cleaning up the books, reconciling accounts, and filing taxes. Having this foundation of historical data is necessary for financial insight and forecasting.
Financial analysts and CFOs, on the other hand, use present and historical data to forecast and analyze an organization's future. Financial analysts deal with pricing strategies, product profitability, and financial modeling, ultimately recommending scenarios that will allow companies to grow to their potential.
CFOs take that a step further, working more with go-to-market strategies, competitive analysis, and risk management. CFOs lead companies towards a decision that will make the most financial sense.
Understanding the unique needs of your business will allow you to enlist the right people at the right time.
Communicate Effectively
The same technology that allows employees to work remotely allows you to manage them effectively.
You don't have to fully become one of those "work from home" companies, but implementing a series of technology tools will make telecommuting flexibility a breeze.
Free messaging apps, for instance, like HipChat and Slack help facilitate seamless communication throughout an organization.
Project management tools can help keep both in-office and telecommuting employees up to speed on the latest developments and deadlines. Asana and Basecamp are both worthwhile tools with easy-to-learn interfaces and great integration with Google Drive and Dropbox. And perhaps most importantly, they both have iOS and Android apps: a must-have for your employees on-the-go.
Cloud-based word processors allow team members to make trackable edits in real-time and centralize changes into one final document. It's the easiest way to streamline edits allow all users access to the latest version of the document, no matter where they are in the world or what time zone they're in.
A CRM is a central repository of information that tracks every prospect/client in your sales pipeline from prospect to customer. They are critical to providing you with more efficient processes and increased accountability.
Many CRM platforms integrate with other marketing and sales systems seamlessly, giving you the ability to engage with customers in new ways while also providing tons of valuable data.
Establish a Partnership
While you will not engage with your freelance finance team member in the same way as your full-time staff, it's important that remote employees feel equally engaged with the goals and vision of your organization.
The following practices help establish a successful partnership.
You need to set clear expectations for your freelancer. When you begin the engagement, supply the freelancer with specific tasks, deadlines, and finance metrics to meet.
These expectations help you determine whether this freelancer is helping your business in the ways that matter—or if you need someone else for the job.
In addition, try using task management apps to oversee your outsourced team. These platforms allow you to take a step back and get a bird's-eye view of your outsourced team's potential. That way, you can step in when you know something is off-track.
If you're simply telling your freelancer what you want and when you want it, you're not making the most of the relationship.
Why not ask them about their area of expertise? They're likely to have opinions and recommendations that could seriously improve their work for you—and your business as a whole.
Taking the Next Step
As the share of employees working remotely and in non-traditional roles grows, so too will the need to successfully leverage freelance workers across your organization.
For finance team members, this means engaging the right resources—and partners to ensure project success.
Entering into the relationship with the necessary project tools and a partnership mindset will elevate employee relationships and connect your virtual finance team to your organizational goals.
---
About the Author: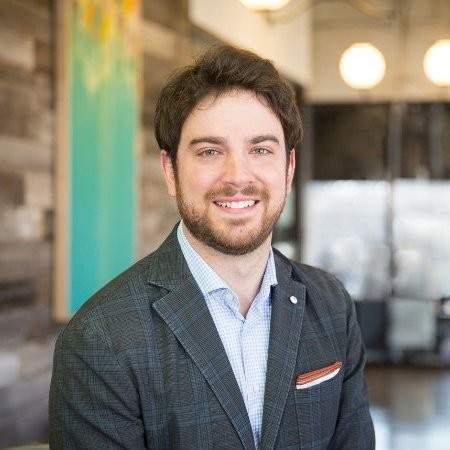 Michael Burdick is the co-founder and CEO at Paro, where he is empowering finance and accounting professionals to embrace the future of work and disrupting the $150B accounting industry. Michael believes that freelancing is a beautiful and powerful force and he wants to pave the way to a future where freelancers can realize the intangible benefits of the future of work–working from home, being your own boss–while having income predictability.