Marketing agencies thrive on innovative ideas, and great project management software let these ideas and creative juices flow freely.
However, finding a project management tool that works for the entire team is a daunting task in itself.
A marketing agency has to accomplish a plethora of tasks right from commissioning logos to running an extensive ad campaign. You need good project management to create documents, manage and communicate effectively regarding every aspect of these tasks.
Certain tasks are interdependent and rely on each other's completion. For instance, the tasks could include creating logos, designing social media graphics, creating ad campaigns for social media, creating promotional literature, etc.
Before you zero-in on a project management tool, make sure you understand the requirements of your agency from the tool.
Is it fluid communication? Is it effective time and task management? Is it budget tracking or billing or documenting the entire process?
Answers to these vital questions will make the selection process simpler and easier.
For software to be effective and accepted throughout the marketing agency, it is essential for it to have strong features that the team would find easy to use.
As you venture on the intimidating journey of project management tool selection, make sure to keep these crucial points in mind to make an informed decision.
1. What are the key features of the project management tool that set it apart from the rest?
While the salespeople will try and project the entire best feature checklist and that there has never been a better tool than this on the face of the earth, it is crucial that you stick to the features most relevant to your organization's needs.
Keep asking the toughest question to yourself "Do we really need this feature?"
This will make sure that the unnecessary features do not sway your decision, but the relevant key benefits offered by the tool.
It is crucial to remember that one of the main reasons behind a tool's acceptance by the entire organization is its ease of use and practicality.
If project management software is riddled with irrelevant functions which the team needs to learn anyways, it can make the software's implementation in the organization even harder.
When you invest in a project management tool, make sure you choose the tool which is simple and easy to use.
Sometimes software with less yet critical features is more successful than one having everything and anything to offer under the sun.
2. How will the freelancers, vendors, and team use the software?
One of the essential contributors to any product's success is its users.
While a software may boast of numerous benefits and features it has to offer, at the end of the day, it's the users who decide its use.
As you choose a management tool for your organization, keep in mind "who will be using it?" and more importantly "why?" Will the entire team use the software or specific departments? What about the freelancers and vendors?
This is where the ability to set permissions comes into play.
Many marketing agencies employ freelancers for certain aspects of a project. You might not prefer sharing all the internal information and communication with them. In such cases, it is critical to set the requisite permissions to safeguard information.
Also, it is challenging getting freelancers and vendors on board to complicated tools and might even reduce the efficiency in the long run.
Similarly, for teams working remotely, it becomes essential that the tool comes with chat or quick messaging integrated with their interface so everyone can communicate swiftly.
3. Is the project management software scalable?
Technology is dynamic, and any product or software can become obsolete very soon.
Good project management software might need a good chunk to be invested, making it prudent to consider the scope for updates.
As your agency grows, with it the requirements and uses may change, and hence it won't be practical to keep changing the tools for entire departments or workforce.
Many tools come with user capping, and it is essential to keep in mind the potential requirements that may arise down the line.
In case your management software provides repository features, inquire about the maximum cloud storage space being offered and available upgrade plans.
Even though you might not need many of the features available today, they may prove to be useful in the future as the organization grows.
For instance, at the moment, the Human Resource Department or Billing Department might consist of only one or two resources, but with an organization's expansion, these grow as well.
Hence, a project management tool with billing features might not be needed under the present circumstances. But, they may prove convenient in the future.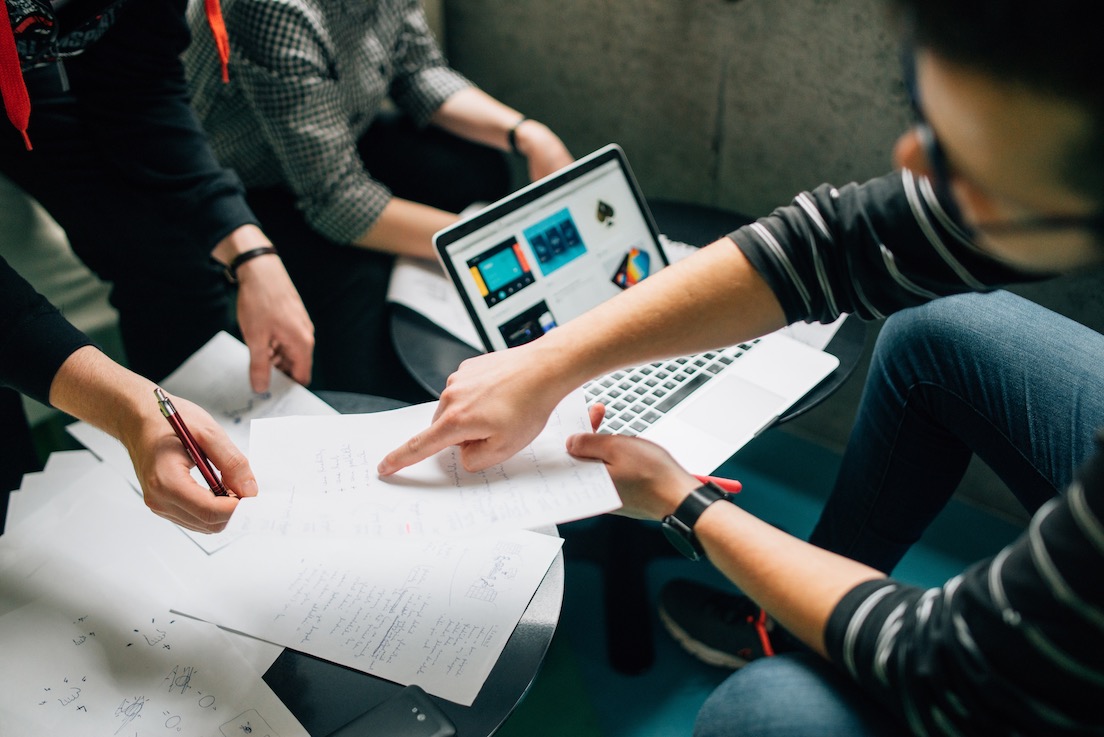 4. Can the software be customized to fit your organization's needs?
Each organization functions differently and each department or team may have a unique workflow process.
Onboarding the whole team or organization to a new process is a monumental task. But what if the tool is exactly what they need and not what they have to make do with?
If the software can be customized to fit the exact needs of the organization, it makes it easier for the team members to learn and accept the change.
A tool's customizability is beneficial in the long run as it can be modified with any change in the organization's workflow or even a shift in the business model.
In some cases, where each department is using a separate tool, it can be instrumental to use a single tool with customized modifications to meet the unique requirements of each team.
As you are shortlisting a project management tool, make sure there is scope for customizations even if it is not scalable for it to be useful in the long run.
5. Is the tool's user interface easy to understand and navigate?
Ease of use is probably one of the most pivotal factors which is often overlooked while choosing a project management tool. The acceptance and exhaustive use by the team members are directly dependent on the ease of use for them.
While the salesperson gives you a tour/demo, it may seem relatively easy and simple to use, but we can assure you that you will discover exactly how difficult it is when you implement it.
In order to ascertain the simplicity of the interface, take help of someone who has never tried or learnt about the tool.
Are they able to navigate through it and able to accomplish basic tasks such as adding a new project, client, checklist, etc.? Does the navigation make sense to you? What is the flow of steps as you move from one task to another?
Answers to such questions will help you determine how easy it is for new users to adopt the project management software.
6. Which other apps and tools can be used in collaboration with the software?
A project management tool's most essential use is increasing the productivity and not the other way around.
Marketing agencies use a plethora of tools for various tasks such as an online logo maker like Designhill, AdEspresso to run Facebook campaigns, Planable to take client approvals, Google suite for applications such as emails, document, presentations, etc. and so on.
It can be advantageous if the project management tool can be used in collaboration with the tools already being used by the organization.
If you use cloud storage solutions such as Google Drive, Dropbox, it is pivotal that these are integrated with the project management system.
Alternatively, you can opt for a project management product which offers cloud storage as well such as Zoho One so that you can store, manage, edit and use the assets at one place easily.
7. Does the tool have the potential to create automated workflows for your team?
Marketing agencies have various projects at different stages, most of which require reviews and client approvals.
The review and approval activity is an ongoing process which cannot be avoided and can take up a lot of time and effort away from the daily tasks.
A key question to be raised here is if you wish to navigate each element through the process manually or create an automated process.
In case the assets are to be moved manually from one stage to another the tool must have ease of integration for files of different formats used across various platforms.
Similarly, if you want the workflow to be automated, make sure that there are provisions for alerts so that the task doesn't get stuck in the workflow.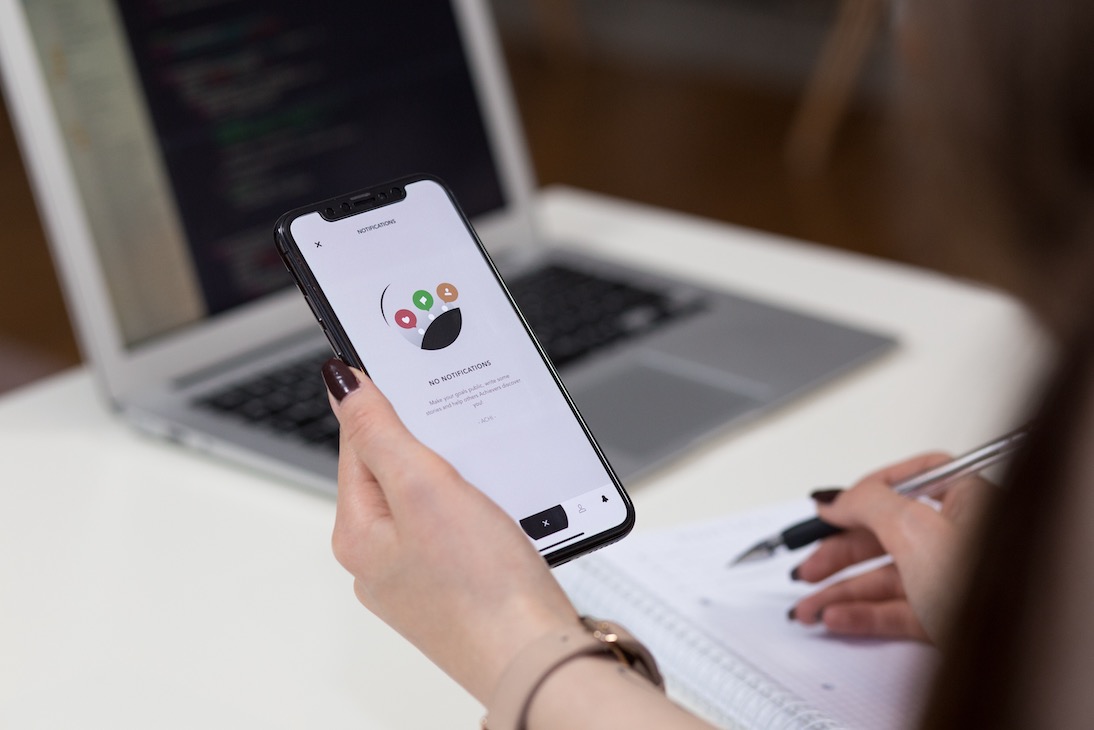 8. Can the software be used on a mobile?
Today, most of the work is done on the move, and hence the golden rule is Mobile First.
A project manager may have to stay updated with the progress day or night, in-office or away on a remote location. This is also essential if the organization employs resources that work remotely or freelancers.
Having an Android or iOS based app for the tool can ensure that everyone can stay informed and access the tasks with a working Internet connection.
Many tools which have a mobile companion may not offer the same features as that of the desktop variant. For instance, you may not be able to create or remove tasks from the mobile app or the mobile app may not have auto-sync functionality.
Make sure that not only does the tool come with a mobile version but that the user interface and functionality are flawless even while working with various mobile devices.
Having a mobile app for the tool is also beneficial where the clients use the tool as well. The clients don't need to go to the desktop every time they need to review and approve an element, making the process swift and efficient for all.
9. What kind of reports and dashboards are provided in the software?
Each project management tool comes with its own unique dashboard. This dashboard helps you view the tasks, progress, timeline, latest changes and other essential aspects of the workflow.
While managing large teams or more than a single team, it becomes unrealistic to view a project's progress and monitor tasks for each resource individually. Hence, a dashboard plays an imperative role in making the life of a project manager easier.
Reporting and optimizing is one of the most critical responsibilities of a project manager. Therefore it is of utmost importance that reports generation is made easier so that more time can be devoted to optimizations and decision making instead of reporting.
Make sure you check the report templates being provided with the tool. The best course would be choosing a tool where the reports can be customized according to the requirements easily.
10. Does the software offer free trial and training?
Project management tools, especially the good ones, rarely come cheap. As you finalize your choice for such software, inquire about their trial and training.
Many software providers offer 15-30 days of free trial so that the teams can use the software and judge its performance. This helps in obtaining genuine feedback from the resources regarding the project.
At the same time, training can also benefit the teams as it helps them understand the features and flow of the product.
For some project management tools, there may not be extensive training from the seller's or product partner's end. In such cases, YouTube tutorials or webinars can make training more accessible for the resources.
Wrap Up
An amazing project management tool can not only make reporting and monitoring easier if chosen and implemented correctly, but it can also increase the productivity and efficiency by manifolds.
Consider the tools that not only do help you manage the internal task delegation, but also works for budgeting, timesheets, invoicing, CRM, and business analysis.
These 10 questions which you can ask yourself while choosing a good project management solution for your business.
The key is to remember that at the end of the day, such tools must assist and optimize the business and not create hindrance in the workflow.
---
About the Author:
Alice Jackson is a Blogger and Digital Marketing Consultant at a crowdsourcing company, Designhill. She is a social media enthusiast, online market analyst, amateur designer and an avid author. She has written on several topics including social media marketing, content marketing, designing trends, startup strategies, and e-commerce.