When you start thinking about outsourcing blog writing and content marketing, it can be hard to know where to begin. It feels like a jump into the unknown because you're trusting someone offsite with your content.
Don't let this put you off though. Take a look at the reasons to outsource below, and the benefits of taking the jump will become clear to you.
1. You can save money on costly employee benefits and perks by outsourcing content
If you want to know why to outsource your content, then look no further than the fact that it will save you lots and lots of money.
Having a permanent team creating content is a good way to go, but it will be costly. If you want to save money on benefits, bonuses, and perks, then think about hiring a freelancer to do the work for you.
Freelancers can be hired on an ad hoc basis, and will often quote you a fixed price for a piece of work. This will allow you to assess the value of their output, before deciding whether to strike up a long-term working relationship.
This makes outsourcing a great way to keep to the lean, flexible business model that will allow you to adapt to changes in the market.
Business is about being agile, and outsourcing adds plenty of agility to your portfolio of skills.
2. Ramping up your content at busy times of the year is quick and easy with outsourcing
The seasonal nature of the content is something that you need to be realistic about.
Clearly, if you work in eCommerce, you're going to want a lot more content leading up to the hectic time that is Black Friday and the festive period. In the new year, you're going to be launching a few January sales to mop up the last of the seasonal spends.
But after that period, business almost always slows down considerably. Clearly, you don't really need such a large content team as you had beforehand.
If you outsource then you'll find it really easy to adapt the size of your team to the size of the workload that you need them to undertake.
When you think about it like that, you can create the ultimate flexible workforce — one which is always in proportion to the size of the task at hand.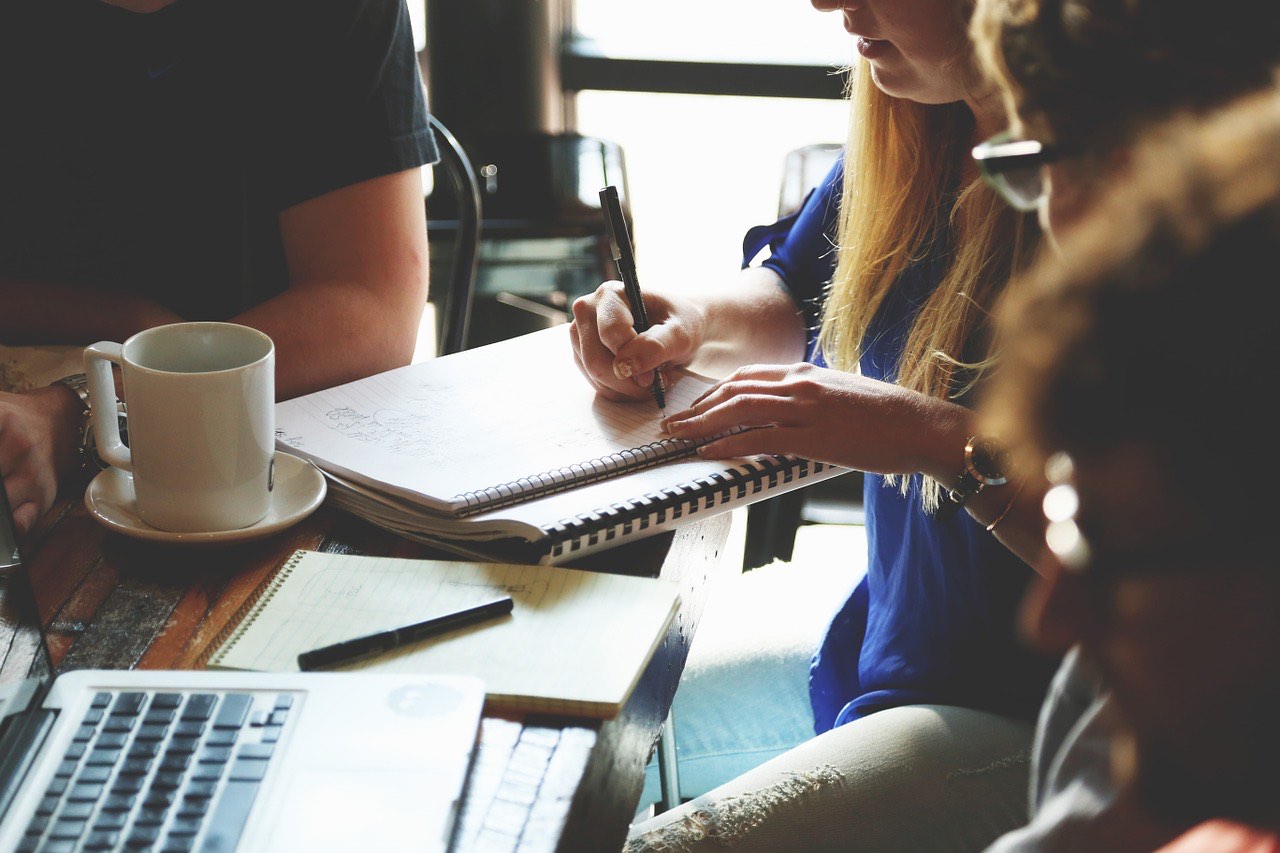 You'll also have the added advantage of being able to find additional seasonal expertise when you need it. Which leads us nicely onto the third reason to consider outsourcing.
3. You can find specific expertise for the more complex projects you undertake
As your business grows and your campaigns become more complex, you're going to need a lot more than a blog and half a dozen Facebook posts a week.
But don't worry, that's a great problem to have because it means you're growing.
If you have a static in-house team, you will always reach a point where the skills they possess prove to be one of the limited factors about which way you can take your marketing.
This isn't to say that you can't get good people in-house. It just means that one person can only know so much.
It's a matter of finding the right person for the job.
Online tools such as Online Writers Rating and Flash Essay allow you to have someone polish your text so it's just how you want it. Ideal if you want to ensure that your core message is consistent across all of your content.
This is just one example of how outsourcing will enable you to get the right person, for the right job, at the right time.
4. Outsourcing saves you time and allows you to focus on what you do best
As your business grows, you'll need to accept that you can't do every little thing that you used to when it was in its infancy.
This may be a difficult thing to do, and there are understandable reasons why letting go of total control is difficult.
Here are a few reasons why people don't do it:
They don't trust that other people will do as good a job as they will
These people see outsourcing as a sign of failure to keep up with their own workload
They obsess about every single line of content when someone else does it, so they may as well just do it themselves
And here's a few reasons why this isn't a good way to run your business:
If you turn down the chance to outsource, you're actually turning down the chance to hire an expert that could do things ten times better
You're ignoring fresh ideas, and you'll eventually cause your brand to stagnate
You won't have enough time or energy to focus on the more important aspects of your business that no one else can do in your place
If it's clear that you're doing some of the above, then you need to start learning to delegate and outsource your blog writing and content production.
It will be hard at first, even stressful; but take the plunge and you'll be more than happy that you did!
5. It allows you to stay fresh, and keep up your enthusiasm about the brand
Keeping your own motivation sky high is the secret to succeeding in the world of business.
If you spend every waking hour creating content when you should be focusing on the big picture, you're going to get burnt out, and key things are going to be missed.
Clearly, this is no good for your business, and it's certainly no good for you on a personal level.
"When I used to try and do everything, I thought I was driving my business forward. But then when a creative task would come along I'd either produce stagnant content or be completely stuck for ideas. Outsourcing my content has allowed me to maintain enthusiasm for my brand, and keep driving it forward by focusing on the big picture" — Chris Mercer, CEO at Citatior
Hopefully, you can see that once you start outsourcing your content it will be a lot easier for you to keep up your enthusiasm about your brand and continue to grow your business.
Clearly, two things which will be a great asset to you going forward as you attempt to stand out from the crowd, and put your competition in the shade.
6. Achieve a higher return on your investment in the form of better engagement
The return on investment in terms of content means different things to different people.
If you are creating content yourself then you are saving money by keeping everything in-house, but your return on investment will then be time versus the amount of engagement that you receive back.
If on the other hand, you outsource your writing, you will be paying someone and receiving engagement and free time in return.
The key thing to understand here is that a professional content creator will be able to elicit many times more responses than an amateur.
Of course, you know your business better than anyone, so why not use that expertise to inform an expert who can run with it and create something stunning?
This will ensure you maximize your ROI and have plenty of time left over to focus on what you do best. Two things which are ideal from the point of view of your business.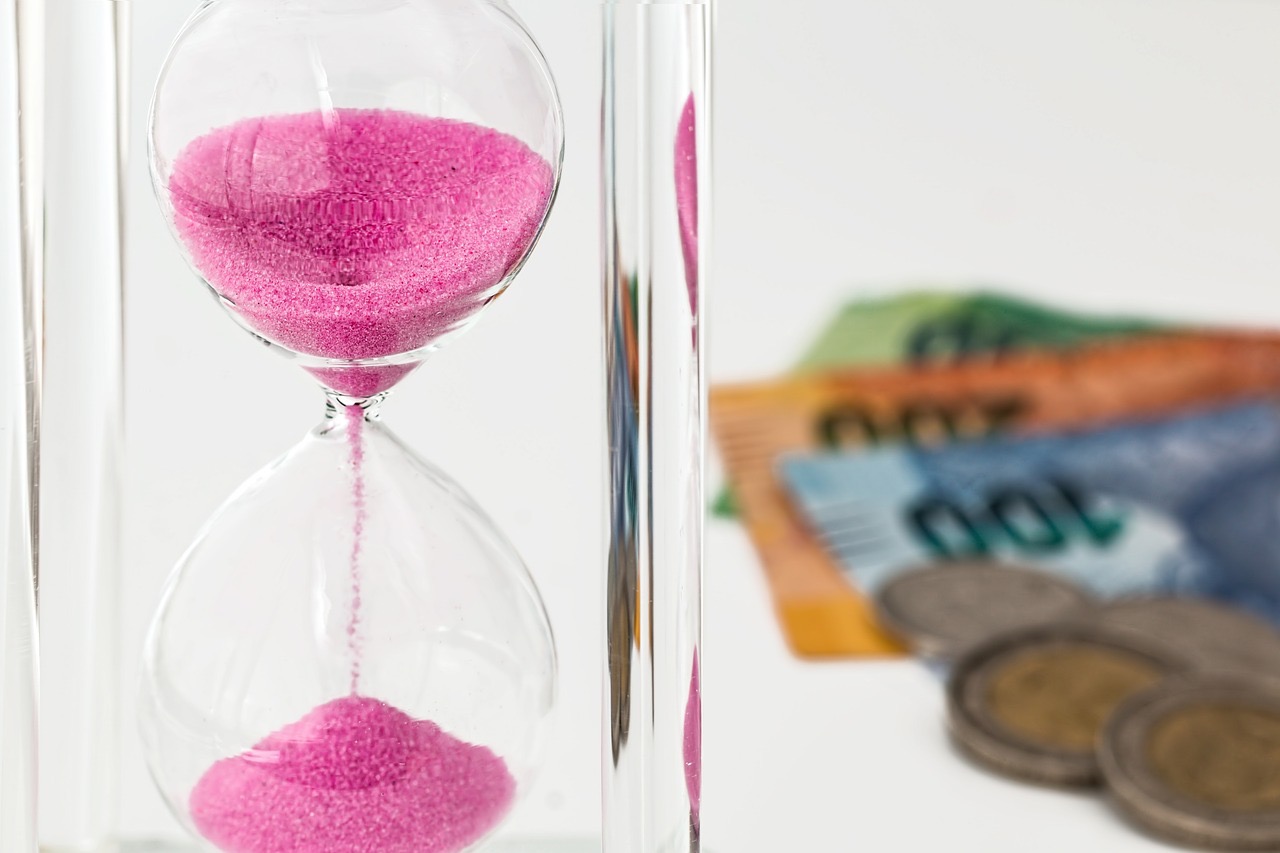 7. Standardization and best practices will be a lot easier to implement with a dedicated team
If you create everything in-house on an ad hoc basis, then you'll find that everyone does things in slightly different ways.
This may not be an issue at first as you're firefighting to meet deadlines, but it will tell over time. Your audience will soon pick up that you don't seem to have an overarching strategy or style, and they'll quickly go elsewhere for their information.
Once they're gone, they're virtually impossible to get back.
If you outsource everything to a professional, you'll be able to standardize everything from day one.
This will allow you to create clean and crisp campaigns that are a natural extension of the core pieces of your brand. Ideal if you want to be able to engage with your target audience on multiple levels.
"I was frustrated with the mix and match approach of the content we were producing. In isolation, each piece was more than good enough, but we didn't have the experience to know how to create a viable long-term strategy. Outsourcing enabled us to get everything in order, and use a campaign strategy to grow our brand into new spaces" — says Amanda Sparks, Head of Marketing at Essaysupply.com
8. An expert will be able to fit content into a broader strategy that grows your brand
Another of the key advantages of outsourcing your content is the ease with which it allows you to implement campaigns.
Often businesses will fall into the trap of chopping and changing what they offer on a weekly basis; all in the hope of suddenly going viral.
Unfortunately, because so many businesses around the world are now online, you need to be more original than ever to stand out.
A content marketing specialist will be able to create a hook on which to hang each of your campaigns, and whilst they do it they'll be able to link everything you do back to your brand's core message.
This is exactly what you need to do if you want to start creating content that grows your business, rather than producing content purely for the sake of it.
Here are three common campaign mistakes that outsourcing your content marketing will enable you to avoid:
Chopping and changing your campaigns every single week as you aimlessly search for the next viral sensation
Going off on a tangent that takes you away from your core audience just because your campaign seems to be gaining traction
Producing too much low-quality content to try and saturate the market, when what you should be focusing on is content that adds value
9. You will be able to collaborate with an expert marketer who has your best interests at heart
Collaboration is absolutely essential when you work with a content marketer.
Sometimes people will think that the marketer is pushing them out, or trying to take over, but this couldn't be further from the truth.
If you want to get the most out of the working relationship, then view it as a collaboration that you need to keep working at. Not only will the marketer appreciate it, but you'll be much happier with what they produce once you take the time to fill them in on your vision.
Once they hear what you have to say, they'll then be able to come back to you with experience-driven ideas and refinements that should enable your brand to put your competitors in the shade.
Take a look at a few ways you can forge a great working relationship with your offsite content marketer:
Make hiring decisions via an interview process so that you only attract professional and diligent candidates. Just because you'll be hiring someone who works remotely, doesn't mean you have to settle for a hobbyist who will frequently miss deadlines
Tell your content marketer what you like and don't like about the existing content, and then ask for their feedback
Be open-minded every step of the way. If you're combative or resistant to change, you'll just end up doing the same things you've been doing to date. And if you were happy with that, you wouldn't have approached a pro, would you?
10. Learn how to best promote your content for maximum reach
A professional won't just be able to help you with producing content, they'll also know how to distribute it.
Here are a few things that can have a massive impact on your content engagement that you may not be aware of:
Hashtag research needs to be done on a daily or weekly basis if you want it to stay current. Tired or old-fashioned hashtags will make your followers think that you've gotten lazy and are just churning stuff out
There are key times of the day to post your content if you want as many people to see it as possible. What these times are, depends on a variety of factors: what you're posting, which platforms you use, and the demographics of your target audience.
By teaming up with a professional, you'll be able to leverage their experience in all of the above so that your content gets in front of the eyes of as many people as possible.
Ideal if you want to create content that takes your brand to the next level.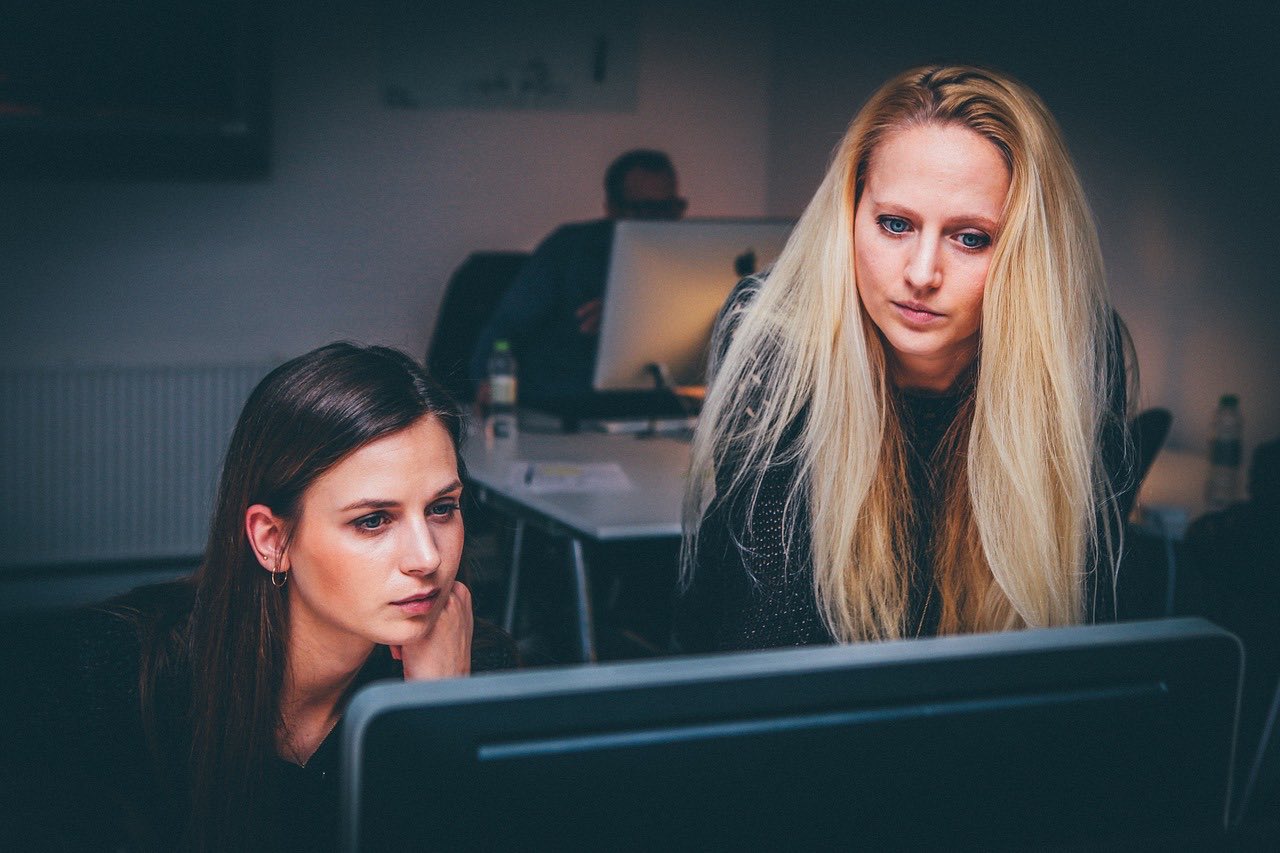 11. Keep things fresh by varying your content formats as and when required
If you post the same old stuff over and over, it may still take you a considerable amount of time to do, but people will spend less and less time engaging with it.
The danger is that no one tells you when your content has gone off the boil — they just stop following you. Once they do that, the chances are that they'll never come back.
Outsourcing allows you to keep your content varied and fresh, and it enables you to utilize different formats. There are a whole host of different mediums that you can make use of as a business:
Blog writing allows you to add value with well-written expert pieces that people will happily invest time in reading
Social media allows you to put a human face on your business so that your customers find it much easier to relate to you
Video content enables you to reach new audiences by utilizing the most popular content format
"I'm always looking for new ways to vary up our content, and I don't mind admitting that sometimes we have to look outside for a spark of inspiration. For me, outsourcing is all about asking an expert for some fresh ideas, and then putting into practice what they come up with. I've noticed a real difference in our long-term engagement and organic growth with this approach to marketing" — says Veronika Wright, Content Strategist at Resumes Centre
12. Falling behind with your content will never be an issue again
One of the main issues that people raise when they want to post content on a regular basis, is that it only takes one busy week to get right out of the habit.
Once this happens, it can be near impossible to get back into a routine that keeps all of your various channels populated.
By outsourcing to an expert, you can have the peace of mind that comes from knowing that no matter how busy you are, your content will always go out.
That means you have more time and energy to focus on those tasks that only you can do.
It will also enable you to achieve the stable organic growth that perhaps eluded you when you were posting sporadically.
Unless you're already very big, your followers won't wait around all that long for new content. A quick click and they will be reading one of your competitors, and before you know it they're the ones who are growing at your expense.
Hire someone to stay on top of it for you, and it'll never be an issue in the first place.
13. If you don't know what success looks like, let a content marketing pro show you
When you want to know how to outsource, you need to think about what your view of success is.
What are you hoping you will achieve by outsourcing? What will be the metrics by which you judge your success?
If you form a fruitful collaboration, then you'll be able to get key input from your marketer in all of these aspects. This will allow you to see tangible benefits, and gain the confidence that your new approach is headed in the right direction.
Ideal if you want to know that your business is in good hands.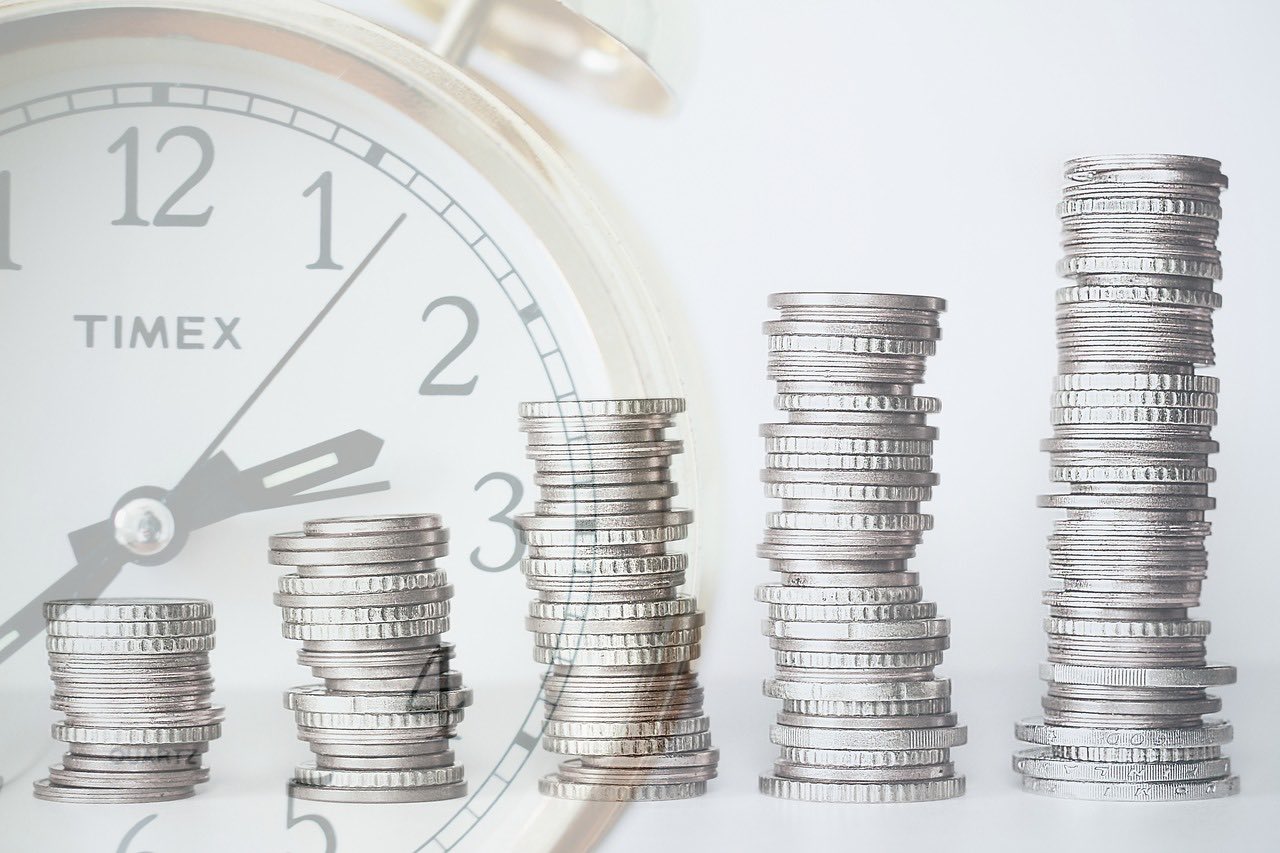 14. The people who follow you aren't the people who buy your products
When you find the right content creator you'll be able to address one of the most common problems: tangential content.
This is where you seize on a content model that seems to be gaining traction because all you look at is engagement.
The problem with this is that it misses the whole point of producing content in the first place. Your aim is not followers for the sake of followers.
It's to connect with your target audience so that you can eventually turn them into the people who are buying your products and services on a regular basis.
A content marketer will be able to tailor your output so that it's designed to connect with the very people that you want to do business with.
This is ideal if you want to generate an output that adds value and projects your brand. Only then can you use content to reach your goals and connect with a wider audience who want to use your end products.
Final Thoughts
The most important thing to realize when you come to outsource content is that success really does depend on what you want to achieve.
Find someone who is willing to work with you to make it happen, and your business will be all the better for it.
Not only that, but you'll find you have far more time, money, and energy to focus on the other aspects of your business.
As the person in charge, it's your job to make the key decisions each day which set the direction for the rest of the team. These decisions require intense focus, so can you really afford to expend energy managing social media and analyzing blog analytics late at night?
If you view outsourcing your content marketing as a chance to make the best use of yourself, then there'll be no reason not to go ahead and take the plunge.
One thing's for sure, it'll be your business that reaps the rewards of your new approach.
---
About the Author: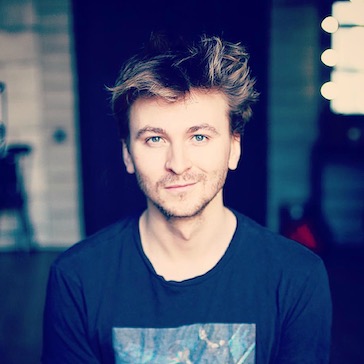 James Daily is a seasoned content marketing writer who also consults with businesses on customer relationship strategies. He is also a frequent contributor to blogs that relate to content development, social media marketing, and spreading brand awareness.