Without a shadow of a doubt, the entire landscape of business is undergoing a seismic shift. In just a matter of decades, the traditional staples of work and office environments will be outdated, and fossilised as inefficient remnants from the beginning of the information age. And perhaps one of the biggest changes – that has already begun – is the telecommuting movement.
Nowadays, it's not a boost in commission or a company car that's attracting the world's top talent: it's the ability to work, to do what you do best and actually enjoy – but from anywhere on the planet. The lifestyle adopted by remote workers is becoming increasingly attractive to – and even expected by – new generations of workers. Flexible hours, no office to clock into, and no 'smart casual' dress code to fret over ever again… Instead, you're granted freedom, respect and the real responsibility that you're going to achieve some great things for your company, regardless of wherever you are in the world.
A company's headquarters might be in a specific city, tech hub or fashion capital, but its people no longer need to be. There are a growing number of jobs that don't require physical participation, and can be done from literally anywhere – as long as you've got a decent wifi connection, that is. (So perhaps not a remote island in the Philippines, speaking from personal experience…)
And even those at the top of the world's biggest companies are noticing this. In a survey of over 1,400 CFOs, 46% said that telecommuting is one of the top draws in attracting employees (second only to salary), and 33% say it's the top draw.
So, it's increasingly popular as a hiring incentive, and beyond economically viable (telecommuting drastically cuts down on overhead, commuting and operational costs). But does it work? Or, more specifically, does it still result in the same quality of work?
Well, I'd say I'm proof that it does. I work as part of a team that are the epitome of telecommuting actually working.
At Hibox, we have a team of over 20 people, spread across Europe, the U.S and Latin America. Different time zones, numerous languages, cultural barriers may all seem like obstacles at first, but really they're part of the reason we're successful. Instead of seeing these as challenges, we've harnessed the power of our global workforce in order to become a multinational company that works with clients all over the world. Nothing stops us from setting or reaching any goal imaginable because we've always got someone willing and available to step in, wherever and whenever.
Of course, it's not all sunshine, rainbows and booming stock numbers. There are teething problems, and there are a lot of things you need to consider and plan out in advance.
Luckily for you, however, we've already gone through it once. (Twice if you're my boss, who has already set up two international startups.)
So, here are the best tips, tools and pieces of general advice that we've amassed over the years. And to prove that they work, here are some stats on how our (virtual) office has changed since implementing them:
We've saved up to 80% time when completing tasks

We spend 70% less time in meetings

Overall productivity has jumped by 24%

Revenue growing by 210% annually
Clearly, the setup is working pretty well for us. So, what are we waiting for? Let's get stuck in.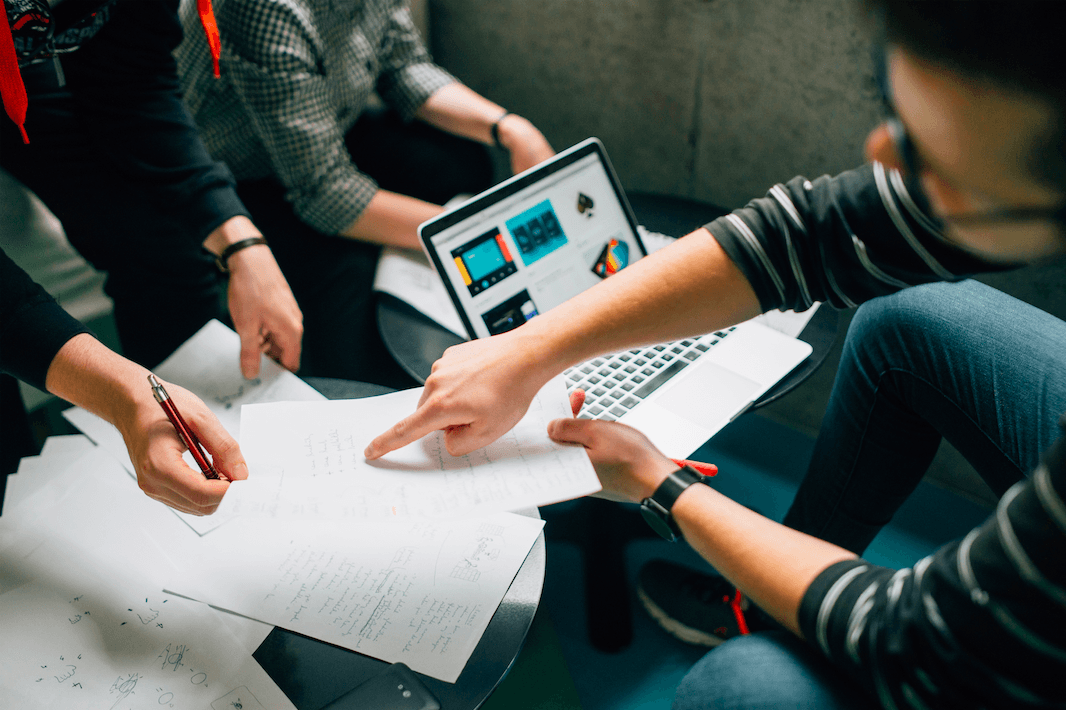 1. Try to onboard in a physical location
Physical onboarding… for a remote team? Didn't I just say that my team is spread across the globe, and we don't need to be in the same geographical location to be mega productive and efficient throughout all of our projects?
Yes, I did. But this is the one instance in which meeting a remote employee in person is actually incredibly beneficial.
It's entirely optional, but if it's possible, we highly recommend onboarding in person. It's the quickest and most efficient way to set up a professional relationship. Your new employee will quickly pick up their tasks and projects, and get to grips with your team's systems and softwares.
But there's also the huge added benefit of real face-to-face communication. It's a lot easier to quickly build rapport with new team members, which happens a lot more naturally with in-person communication. This rapport is key for establishing a strong base for your entire team. When you're getting through tight deadlines or some stressful moments during a tough project – this is the exact trust that your team needs to have established. Your team will already be on your side and dedicated to getting through any tough times. It also creates a professional relationship that can last through years of remote work.
Plus, it never hurts to have a few beers after work to really get to know your new coworker – obscure hobbies, favourite sports teams, funny pet names and all.
After this initial onboarding period, your remote employee is free to work from wherever they choose! And you'll be much more confident in their ability to continue with their projects, work independently, and still keep in regular communication with your team.
We have an initial 3 month onboarding period for our less-experienced new hires at our head office in Barcelona, Spain. And to be perfectly honest, no-one's complained about having to spend 3 months in a vibrant cultural hub, indulging in 'tapas y pintxos', and sunbathing by the Mediterranean sea on weekends… Yet!
2. Create and share a company structure organisation chart
This is a simple step, but easily forgotten.
In a conventional office environment, a new employee goes around on their first day and physically meets all their coworkers. As such, it's quite difficult to not know what the people in your company are doing. (Unless they're particularly bad at introductions…)
But, in a remote team, you might never meet some of your team members if they're on the other side of the planet. This means that sometimes, you can end up not knowing exactly who is part of the company, and what they do.
To save your new employees a lot of confusion and time wasted searching for answers in the wrong places (when a coworker might already have the solution), create a company structure organisation chart.
Highlight all the teams, what they're responsible for, and who does what. It's super simple, but totally essential.
Employees won't have to ask their immediate superior for everything, but can instead confidently reach out to the right person in the organisation.
When I joined, the company organisation chart was one of the first things my boss showed me. In two minutes, I had a crystal clear understanding of who was part of the team, what they did and of course – due to us being a remote team – where they were based.
Now, I have no qualms shooting a message to my coworkers in Buenos Aires or New York whenever I've got a question or idea.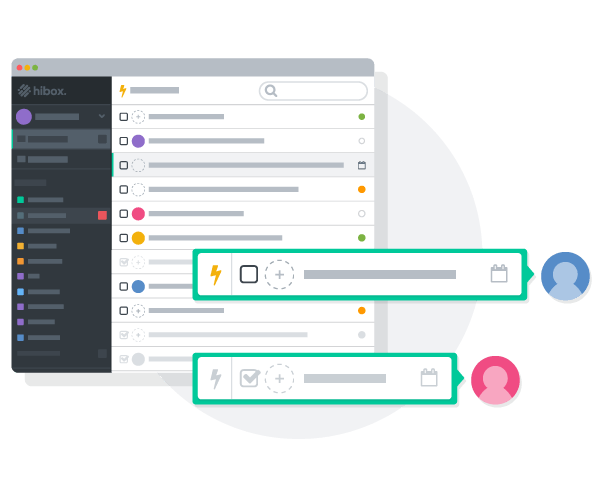 3. Use a collaboration platform
This step is essential.
It's a relatively new business phenomenon, but enterprise collaboration platforms are beginning to boom. Companies are realising that the traditional modes of internal communication are woefully outdated, and can no longer keep up with the demands of a growing 21st-century business. Email chains are long, clunky and confusing. Copies of important documents are misplaced, lost or incorrectly altered. Calls and meetings waste time, and are usually inefficient at updating employees with the most vital information.
But the tech scene is responding to these problems. There are now multiple high-end, well-designed platforms that offer businesses of any size the opportunity to adopt this new technology (that will undoubtedly revolutionise the future of work communication entirely).
Some companies have already spotted the huge benefits to office productivity and team collaboration that can be harnessed from these platforms. And this is what will make them stand out from their competitors, better use their employees and maximise efficiency.
And the companies that are usually ahead of the trend (in this case, at the very least) – are the remote ones.
If you're managing a remote team, you don't have a real physical office to communicate, meet and work in. So you've got to do it all online.
You need to find and create a 'virtual office', so to speak. And more importantly, one that is built for and around remote teams, so you can easily remind everyone of the company's main goals and keep everyone accountable and on track. The best way to do this is by using a central platform for all internal communication and project management.
Forget email entirely – it's almost archaic for modern teams and the millennial penchant for everything 'instant' – communication, file sharing and live data feeds.
And 'chat' platforms only go so far. Great if you can quickly chat to your boss about a personal project, then the marketing team on campaign strategy, and then invite the entire office to a barbeque this weekend. But sometimes it's way too easy to get distracted by all the 'noise', and not keep track of all the projects your team are working on, or capture productivity properly to make sure everything gets done.
Our team were a bit picky when it came to creating our virtual office. We were insistent on using one platform for everything – chat, sharing files, creating tasks, and managing larger projects. Luckily for us, we use our own! We made Hibox to solve the problems that ours – and other businesses – had with chat and collaboration platforms.
Now, chat streams, tasks, files are all in one place, and it's super simple to use. We know how to find anything we might need, and there's no possibility for something to slip through the net.
Plus, it's a great way to communicate and actually bond with your remote team members. Now, we can throw in some emojis or the occasional reality show GIF when someone nails a new AB test strategy, or fixes a tricky bug in the code.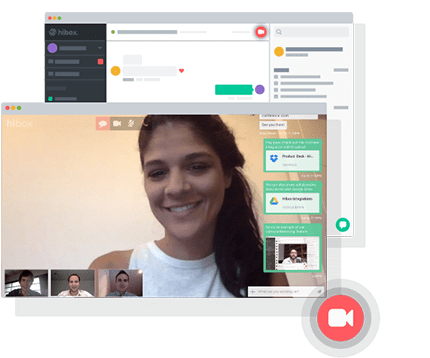 4. Schedule an online weekly meetup
So, of course, being part of a remote team changes the dynamics and structure of meetings. You can't just round up your employees on a Tuesday morning and herd them into the conference room to go through project status updates, or revise the marketing metrics.
If you're working with people all over the globe – and in different timezones – you'll have to be a little more organised with your meetings.
Something we implemented to maximise the overall efficiency of our internal communication, was setting up just one videoconference call a week.
Scheduled in advance, all employees are asked to prepare a specific status update: what they're working on that week, what sort of results they hope to achieve, and how this fits into the larger business plan.
We hold our weekly meeting every Tuesday afternoon, and I'm always prepared to give an update on my projects and goals for that week.
It's also great for keeping remote team members accountable, so you can be sure they're working by themselves efficiently and productively.
By only holding it once a week, it condenses all the relevant information into just one meeting. No time wasted on faffing, semi-important updates, or anything that can be sent to a specific group chat instead.
Instead, it's only the vital updates and stats, so your team members remember the most important information and are clear on the company's main goals and strategies. Simple.
5. Set concrete tasks with deadlines
This is something any successful company should be doing anyway. But unfortunately, as we all know, it's easy to get sidetracked with other projects, or dealing with unexpected tasks.
But when working with remote employees, it's really important to give them concrete tasks with specific deadlines. As you can't always see what they're working on, it's best for both you and them to set deliverables.
What you set them will totally vary depending on their experience and skill set, and of course, the size of the project. But try to quantify your goals, and set concrete tasks – whether it's to finish a report, write an article, or generate 10 new leads. Whatever the sector or job role – set tasks that you can track.
I use the Hibox task view to see exactly what tasks have been set for me. My boss can input the due dates, and attach all the relevant files I'll need in order to complete whatever task I've been set.
The brightly-coloured post-it notes stuck to my monitor are a total thing of the past. (Seriously – that's how I used to remind myself of what needed to get done…) Now, as soon as I'm online, I can see my most pressing projects, and get cracking. It's almost impossible to forget what you're working on, and you can pick up any project exactly where you left off.
It's a great way to keep your remote team members motivated, as well. If they're working on multiple projects with no sense of urgency or importance, they're unlikely to motivate themselves to work to the best of their ability. But if they're accountable for completing certain tasks within a timeframe, they're more likely to be productive and get them done.
Plus, if you think about it – facetime is pretty much a totally futile concept. It doesn't matter where your employees are working from, or whether you can actually see them working or not. The only thing that does matter – from any employee – is seeing results.
And when your remote employee can really nail that personal productivity, it works wonders for your entire team's goals. 30% of remote workers say that telecommuting allows them to accomplish more in less time.
Clearly, it works for them, and it works for you as a project manager. Your employees will be more productive and your team will reach your communal goals much faster. Perfect!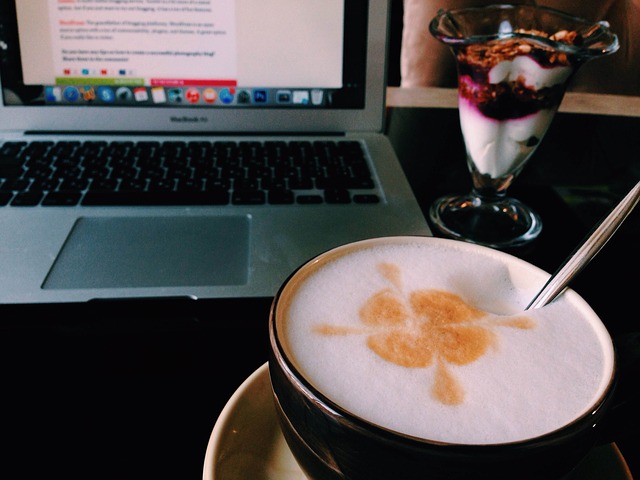 6. Virtual lunches
So, virtual meetings have an end goal. They're efficient, concise, motivate all your team members and keep them on the right track.
But that doesn't mean that all of your team's videoconferences have to be just business.
This tip is primarily for fun, but also essential in keeping up team bonding for a remote team.
In our company, we've introduced virtual lunches as a great alternative to – well, the real thing, obviously!
Our Barcelona office host a monthly 'international lunch', in which 2 or 3 of our team members cook and bring in dishes from their home countries. As we're quite a varied and diverse bunch, it results in some interesting (but usually delicious) combinations. (If you've never had a starter of French onion soup, a main of Swedish meatballs, and British apple crumble for dessert – you are definitely missing out.)
Once we're set up with our international feast, we videoconference in all of the remote team members. We spend an hour (or two, sometimes – depending on whether someone brought a few beers) eating, chatting and bonding with the whole team.
It's a great way to make your remote team members feel like a part of the team, and just generally get to know them better. We pause the 'shop talk' and just chat. No squabbling over a bug in the code or the new social media strategy. Instead, we'll get stuck into some intense debates over football, analyse the latest GoT episode (being incredibly careful with the spoilers for anyone who's behind, of course) or just compare our plans for that weekend.
And we're not to be deterred by time zones, either. Our Buenos Aires office are more than happy to have their breakfast while we lunch! Meatballs for us, churros and cafe con leche for them – works a treat.
7. Festify
Somewhat like the virtual lunches, this is just a simple but fun way to bring the team together.
We use the Festify app to create communal playlists for our team, that can be played in any of our offices or by any of our remote team members, all in live time.
We all select songs to add to the real-time playlist, that everyone can individually vote on. It's a fantastic way to create a great, democratically-chosen vibe for the office.
Plus, it perfectly matches the mood of the office at any given time – jazz for some focused, deep work; indie tunes for the afternoon lull; and full-on reggaeton for the last hour of Fridays.
And of course, it's a great way to bond over – or completely make fun of – our personal music tastes.
After all, nothing brings people together like music – even if there's an ocean between you.
So those are our best tips on how to manage a remote team spread across the planet! We've implemented all of these tips and techniques in our team, and we'll vouch for all of them.
Each and every team member feels like an integral part of the company, wherever they are.
But, by allowing them the flexibility to live and work wherever they choose, they're consistently productive and self-motivated to complete their work, and get results. Our company has seen an overall increase in productivity by 24%, just from using these techniques.
We spend less time in redundant meetings, don't waste time on clunky and inefficient emails, and spend our time at work actually getting stuff done.
To give you a concrete example, we recently started a new Adwords marketing initiative. We had to analyse our previous performance, look at forecasted trends, and translate our selected campaigns into several languages. The project required the help and experience of several team members, who were spread across 3 different continents at one time. But, by setting out clear goals, delegating responsibility and assigning tasks to specific team members, and setting a real deadline, we managed to finish the project 30% quicker than previous times.
It wasn't any harder or more complicated working with remote team members because we already had such an efficient and productive system in place. Working together and collaborating in one internal chat, task and project management platform made the entire process a walk in the park.
And of course, we sent a few celebratory GIFs to the public stream to give ourselves a pat on the back for doing such a stellar job.
If you're thinking about hiring a remote employee and building a remote team, there are a lot of things you need to consider first.
But there are a lot of tools and people out there to help you get on the right track. And the overall incentives are definitely worth it.
I'm thrilled to be working as part of such a dedicated, supportive and talented team, wherever we all may be in the world. And it definitely doesn't hurt to have an open invitation to visit Argentina whenever I like…
---
About the Author: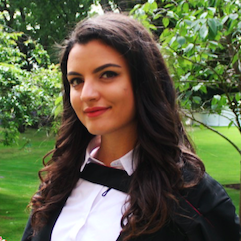 Maggie Pancheva is a writer and productivity expert for Hibox. We provide a platform for teams and companies to communicate internally with ease, manage tasks and boost overall productivity.