A business blog is probably one of the cost-effective sales tools at your disposal. It's a great way to demonstrate your expertise in your industry, showcase your products or services, attract leads for your business, and even, optimise your business for search engines (so that people looking for your services can find you).
Most solopreneurs and small business owners know this. However, the challenges of finding a professional business blog writer with the writing skills, or even, the right level knowledge of your business to write persuasively about it, can be difficult.
Further, there are also associated challenges that come with hiring a blogger, especially if you have never done this before. These include:
Knowing where to get the writers from
What to ask for
How to judge the quality of their work
How to know if the work has been plagiarised
Determining who owns the content: you or the writer?
In this post, I'll share everything you need to know about hiring your first blog writer, and in the process improve your business' productivity.
1. First off, where to get the blog writer for your business
When it comes to getting bloggers, there are quite a few freelance platforms available. However, they are different in the way that they operate.
We'll look at each in turn:
Fiverr: this is probably one of the most well-known freelance platforms. Many freelance bloggers start their businesses on this platform, honing their skills, before moving on to the more professional, project-based platforms
Hiring a blogger is a relatively straight affair. Type in 'blogger,' 'business blogger' or 'blog writer' in the search box and some profiles will show up
You can filter by review, duration on the platform and you may also get those new to the platform.
People per Hour: this has more of a UK feel, but much like Fiverr, you enter the skill you need in the search box and it will come with a list of profiles. Also, you can filter by locations, industry or review.
These platforms work for the blogger and service user, because the latter is incentivised to do their best work, to get good reviews. Equally, whoever buys the service is critiqued by the service provider. The money is held in escrow by the platform and isn't released until whoever buys the service is happy with the work.
In the event of a dispute, both parties can ask the platform, for example, Fiverr, to mediate.
So now you know where to get writers for your blog, but how do you know what to look out for when hiring a blogger?
When searching for bloggers on these freelance platforms, your natural inclination might be to go for the ones with the most reviews, because that signals to you that they are good at their jobs. Before doing that, you might want to try those new to the platform. They are keen to get their review ratings, so in general are more flexible with service users and can even be more cost-effective.
2. Before hiring the blogger
Ask to see links to their work: this will give you an indication of their writing style, so you can determine if it's right for your blog.
You may also want to ask them about their knowledge of your industry. They can of course, still write your blog if they lack this knowledge (after all, they can conduct research on Google), but by and large, the more specialist knowledge your writer has about your industry, the easier it will be for you, as you won't have to trade interminable emails explaining the intricacies of the industry to them.
For example, in the UK, there are strict laws around what you can or cannot say about medication. An experienced medical blogger would know how to get round this and still write an engaging and persuasive blog post for you, while an inexperienced one might struggle, which, consequently, might lead to delays in delivery.
Getting the best out of your remote business blog writer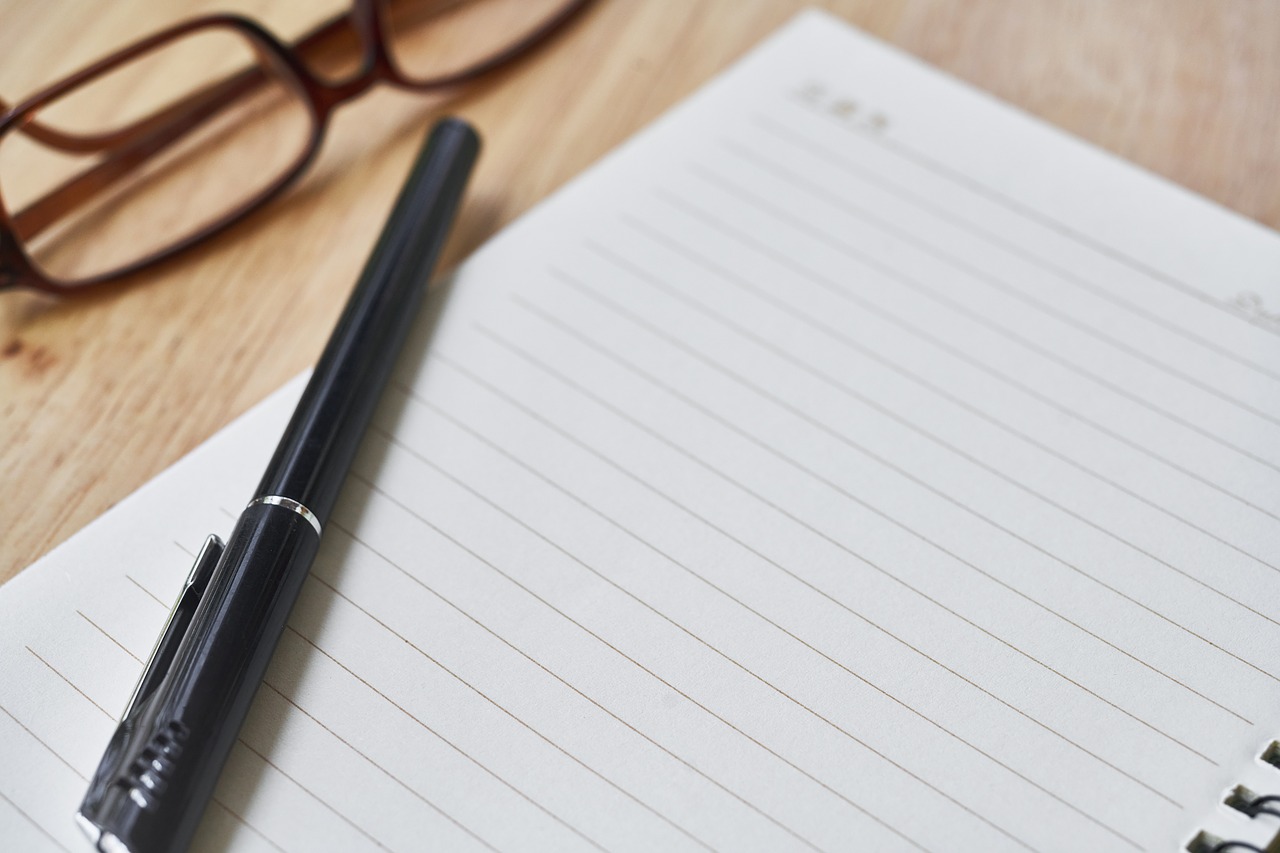 Hiring your blogger is a two-way process, especially if this is the first time you're doing it. The best way to do this is by setting expectations from the very beginning, and being clear about what you want and how you want it.
However, this is not just about you barking orders to your blogger, it's also about knowing what you want. There's nothing worse for a blogger than having a client who lacks a clear direction for their content.
As this is your first time commissioning a blogger, you may be unsure about what to do. These pointers should help:
1. Give them your brand editorial guide (also known as your style guide)
Your brand guide is your company's voice. It includes your writing style, logo and other marketing assets, your preferred English spelling style (UK, UK, Canadian, Australian?), and even, your typography. It is your brand and what distinguishes you from your competitors.
All of these things make up your brand, your company voice.
A brand editorial style is important because it ensures consistency across the board, and also shows your customers that you are trustworthy.
For example, if you spell 'criticise' with an 's' in one paragraph and with a 'z' in another, it is not consistent.
Both are right ('criticise' is spelt with an 's' in the UK and with a 'z' in US/Canada). It doesn't which you use. Just pick one and stick to it.
Similarly as important is your brand tone of voice. If you're wondering why this is so important, the brand voice is the difference between British Airways and Virgin.
It's the difference between Five Guys and Shake Shack.
When an advert comes on television and on the billboards, you don't even need to see the Five Guys branding to know that it's their advert. Everything; from their typography, to their advertising style, tells you that it is a Five Guys advert.
That is the power of a brand voice.
So when you're commissioning your blogger, have your brand editorial style guide ready.
And if you're wondering what this looks like, here are some examples of brand style guides and two examples of an editorial style guides:
Check them out and adapt to your needs.
2. Give them your customer persona
Your blogger needs to know who they are writing for. It's no good telling them that the blog is for people who work in manufacturing, because not everyone who works in manufacturing is interested in your product or service. And this is where a customer persona comes in useful.
A customer persona is a snapshot of your ideal customer. It captures their pain points and your product solution to those pain points.
Some people name their personas. I agree with this, because it's a lot easier to write a blog post or solve a pain point for Fiona, than it is to write one for someone who works in marketing in the manufacturing industry.
3. Give them relevant industry information
While it is true that your business blog writer can conduct research on Google, it's always good to give pointers:
What are your industry blogs?
Where do your customer personas gather?
Where does your industry get its news from?
What's making the news in your industry?
Many SMEs get frustrated with their freelance blogger, especially when they come back with questions to help their research. Truth is, the more information you give your blogger, the better armed they will be and the better their end result – your blog post – will be.
So help them help you – give what they need and don't blow a fuse when they come back to you with questions; they're only doing their job, after all.
4. Optimise your blog for search engines
Search Engine Optimisation is the process of optimising your blog for search. Quite possibly, the most important part of your SEO strategy is your metadata. This is what comes up in search engine results (what comes up in Google when people search for products or services).
For example, someone looking for information on blogging for business would type in 'How to write a business blog'.
This is what would come up in search engine results.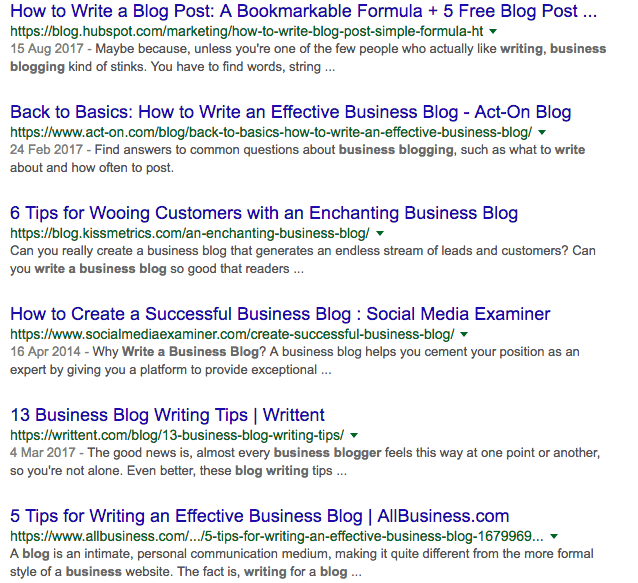 You can see from this image that 'business blog' features heavily in the page title of these posts. That tells you that the pages have been optimised for people searching for information on 'business blogs'.
The reason is simple:
If you optimise your post or page with a keyword you want to rank for in Google (or other search engine of your choice), they can show up in search engine results for people searching for your services.
If they like what they read, they'll click through to your blog/website and hopefully, be converted into customers.
What keywords do you think your target customers would use to search for your products or services?
Use that keyword in your page title and description (but don't stuff it).
Aim for a longtail keyword like 'How to write a business blog', because people who search with longtail keywords are usually looking to buy.
Short (sometimes called broad) keywords like 'business blogger' have higher search volumes, but are more competitive to rank for. In addition, people who search with short keywords are looking for information not to buy services.
5. Tell them your deadline
When you commission your writer, you should give them your deadline. Remember, you're not their only client. You should also be reasonable. You cannot commission them to write a 1000 word blog post in 24 hours and expect 100%.
Obviously, if it's a rush job, then you can do that. But the more lead time you give your writer, then the better your blog post will be.
6. Give them a word count
Aim for a blog post of 750-1000 words. Google loves fresh, in-depth content. And readers like them too. That's what gets the clicks. Aim for a minimum of about 750 (this blog post is 3,000 words), and be intentional about giving value to your reader.
If you value their time by giving them an in-depth blog post, they will reward you by parting with their hard-earned cash.
The worst thing you can do is write content (a blog post) for content sake. The end result will be fluff, which will not endear you to your readers (i.e., your target customers).
7. Give them a template
Would you like your blog to be a specific format? Let your writer know. They can't read your mind.
8. Agree on your fee
If you use a freelance platform such as Fiverr or People per Hour, when you agree a fee with your blogger, it's held in escrow until you're satisfied that your freelancer has completed and delivered the work to the agreed standard.
In the event of a dispute, both parties can use the platform's mediation service.
If you are not using those platforms, make sure your agreed fee is reflected in the copywriting agreement.
9. Make sure you both sign a copywriting agreement
You probably wouldn't need a copywriting agreement if you're using a freelancing platform, because you have to agree to their terms of service before using the platform.
However, if you're commissioning a freelancer outside of those platforms, you must co-sign a copywriting agreement.
The agreement should detail:
the fee
the deadline date
your deposit
what happens to the deposit in the event of a service failure
how many rounds of edit you, the buyer, is entitled to
What if you want to commission the blogger for the long term?
You wouldn't need a copywriting agreement for each commission, but you could issue a standard copywriting agreement that reflects the long-term commitment and requisite fee. copywriting agreement.
10. What's your communication style?
As a freelancer, I worked with all kinds of clients.
Some liked to be emailed about everything, while others, having given me the information I needed, just let me get on with the work.
Whatever your communication type, the most important thing is to ensure that you/your freelancer are clear on your preferred method of communication.
Is it email or Skype?
Is it weekly, every couple of days, or just when your business blogger has the first draft?
Make a decision and communicate it to your blogger.
11. Explain your workflow to your writer
Writing and editing are two completely different skillsets. Your blogger is a writer, and even if their profile says that they will write and edit your post, the onus is on you to ensure that the final draft is error-free.
As an aside, when I transitioned from being a freelancer to the owner of a content agency, one of my agency's USPs was our three-stage editing process:
The writer wrote
The editor edited
and I signed off everything
The reason? No matter how good a writer is, they're usually too close to the work to catch all their mistakes. Our three-stage checking process (which was carried out by different individuals) made it easy for us to spot and correct errors in the content.
Do you expect your blogger to edit the blog, as well as writing it?
Is this additional time scale built into the expected delivery date?
Who is the lead person for each stage of the writing and editing process (first draft>review>second draft>review>final edit>sign off), you? Your colleague?
If you haven't got this (effectively, a business system), this is the best time to create these pointers/workflows.
Doing so will save you a lot of time in the long run and consequently, increase your productivity as your business grows and you need to recruit more freelancers to help you transition to the growth stage successfully.
Also, businesses run on systems and your blog writing process should be no different. There's also the fact that remote workers like systems, because it:
minimises chaos
increases their productivity because they know exactly what they're doing
improves communication, because they have a clear sense of expectations and also…
… systems can highlight gaps in your business structure that you may not even realise were there.
For example, you might want to limit access to some of your confidential files, like sales figures (if you're using a collaboration tool like Google Drive or Dropbox). However, your blogger might need access to those files if they need to write knowledgeably about your services/products in a way that can drive sales.
For example, a CTA at the end of a blog: Our [insert product/service] helped [insert number] of customers get [xx%] uplift in sales in. Take it for a test drive.
What process have you got in place for such an occasion? The best way to get round such things might be by attaching an NDA clause, preventing them from sharing any company information, to your copywriting agreement.
12. How do you know if your blogger hasn't copied your content off the internet?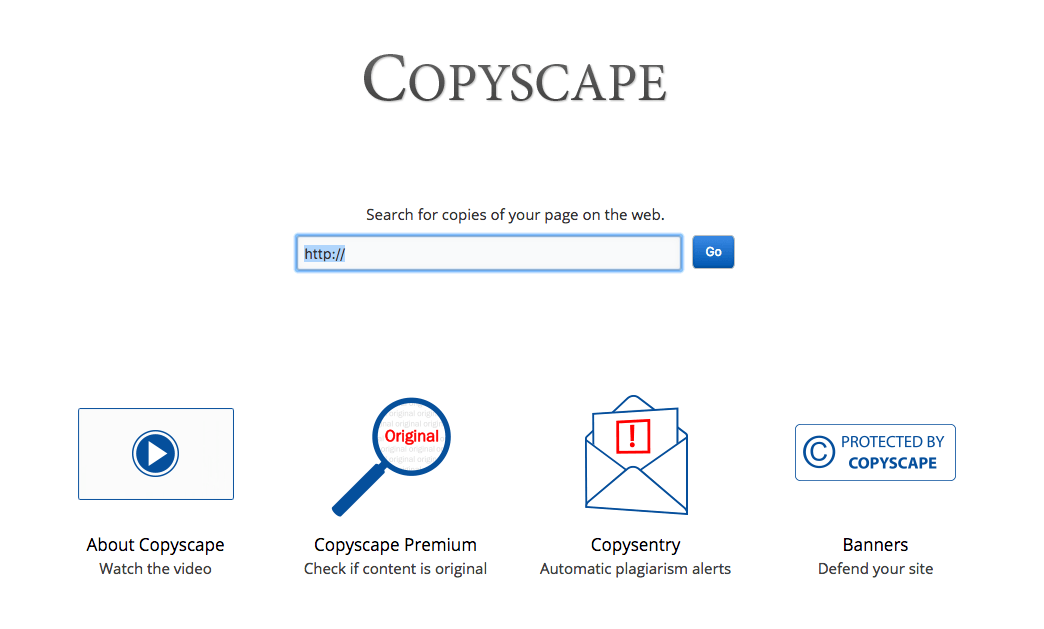 Use Copyscape, a free plagiarism checker that lets you know if your blogger's post is unique.
3. Setting and managing expectations
1. Be strategic
The best thing to do is to set your deadline at least two weeks before you need the post. Even better, if you're happy with what your blogger has produced, commission them for about 4-6 more posts and then schedule them for publication on your website (you can do this on most CMS, including WordPress and other custom-built websites).
That would give you more breathing space and time to get on with running your business.
2. Be fair
Don't ask your blogger for a 3,000 word blog to be delivered in 24 hours – that's an epic post that deserves time and attention to detail.
And when things go wrong, sending threatening emails won't help. It's far better for you to find out how and why they went wrong, and take steps to ensure that it doesn't happen again.
Besides, a problem is just a way of highlighting gaps in your business that you otherwise would miss, and would therefore cost you in the long run.
Be fair – your blogger is human, so will make mistakes.
3. Be reasonable
If you're looking for someone to write a 'well-researched, 2000-word unique blog post on par with New York Times', it's highly unlikely you'll find them on Fiverr.
And remember, your blogger will not write your post exactly the way that you would write it, so don't nit-pick at every sentence (another reason you should have a brand tone of voice they should follow. In any case, you are writing for your ideal customer, not for yourself, so bear that in mind).
In conclusion
Hiring your first business blogger can be a daunting task, because you're not sure what to look for. Hopefully, this post has made the process easier by giving you clear pointers at each stage of the commissioning process – from sourcing the blogger and paying them, to signing off the work, and even, commissioning them for the long term.
Blogging is a worthwhile and cost-effective lead generation tool, so do use it!
---
About the Author:
Abidemi Sanusi is a owner and founder of abidemi.tv, a writing website that helps business writers and small business owners write better and make more, with persuasive content.