Did you know that just by using a few tricks and tips to do your daily tasks, you can become more efficient and productive?
Your productivity is based on how efficiently you source information and conduct your research. You can speed up your search routine simply by using a few tricks. These are just simple methods of getting the most relevant and authentic sources of information to get work done faster without compromising on quality.
The Internet has changed the way we conduct our research. It has led to a fast-paced method of locating the right information for any given topic. These days, most of our online work includes Google searches. Honestly, Google's search engine is quite impressive. Any query you have, you can just "google" it. However, we often waste too much time browsing through search pages to get what we are looking for.
There are a few ways in which you can optimize your search process to boost productivity. Want to know what they are? Read on!
How Google Changed The World – Why We Need Google?
The term "google it" has become quite synonymous with looking up information on the Internet. The dependency on web-based information has phenomenally multiplied since the advent of technology. But why is Google so important? It is indeed a form of blessing, containing vast amounts of information about various topics. Google turns 18 soon, and its presence is everywhere. It has grown from being the most popular search engine to the world's favorite web browser. Not just that, it also offers maps services, an email client, a mobile operating system, and an online video site. It is expanding at a phenomenal rate and to such an extent that life in the 21st century can come to a standstill without it. Google rarely disappoints its users, and it can be said with confidence that if something is not found on Google, its existence is questionable.
Google Offers Convenience And Fast-Paced Mode Of Research
Google is more convenient compared to other traditional sources of information gathering like spending hours in the library and browsing through dusty books and journals, trying to extract relevant information. But with Google, life is easy. Everything around us, including our own lives, has become fast-paced. And only Google matches our pace – it suits our lifestyle and needs perfectly. With Google, you can expect concise answers within a matter of minutes.
Just Google It!
The Internet has changed the way people research. Today, the word "research" has been conveniently replaced by "google." The dependency on web-based information has grown by leaps and bounds. Google has become our personal source of information. It has a great deal of information that is presented in many formats. However, mindless browsing is of no use. With the right set of skills, you can gain access to extensive and original research. Many teachers and professors also acknowledge the benefits of the web-based research at every level. When you focus on the research quality, you are likely to obtain the best results.
Ensures Efficiency In Work
Google searches are time-saving, and the results displayed ensure efficiency. As mentioned above, other sources of research consume a great deal of time. Even when people had a ton of books to refer to, thanks to the print culture, it was impossible to get work done fast. But with Google, people can open multiple tabs and get research done in a couple of minutes. This method of efficient research can help organize your life better.
Adapted To The Current Lifestyle
With the changing times, people's way of thinking has changed too. And this has significantly impacted our style of living. Our opinions are now based on what we read on the Internet and in Google searches. Though some might say that technology has crippled our brains, the case is quite the contrary. With the advent of technology and Internet, there are no more mindless assumptions. Everything is backed by proof and facts that can be found over the Internet.
Communication Has Gotten Easier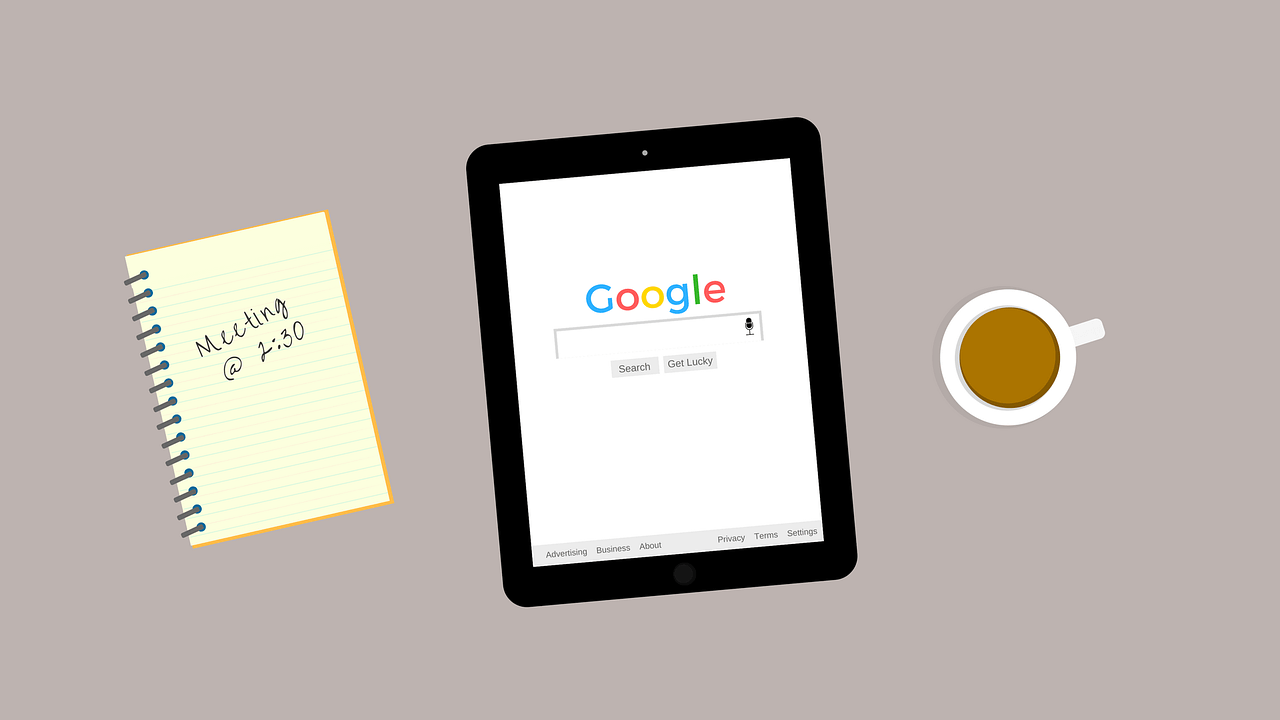 There was a time when communicating across lands seemed impossible or too time-consuming. With the advent of the Internet, communication started happening faster, and it was much easier. But there was still an issue of storage space. And deleting emails to create space sure is a tedious job. Google enables faster mailing and offers plenty of storage space, so you no longer have to worry about creating space.
With Google Chrome, You Can Do Much More Than Just Browsing The Web
Google has become a medium of expression for many people who are looking to voice their opinion. Its reach extends far and wide. Apart from research, it has become a medium of discussion for people to debate on important matters. Google is at a stage where different people can share their thoughts and understand the views of other people. Google offers versatility and can be considered a treasure trove of information from different sources, ranging from documents and articles to blogs and other factors that enhance our learning power and shape our thoughts.
Keeps Employees Closely Connected
Google has become an integral part of our lives, and we cannot imagine a world without it. A large number of companies deal with Google on a daily basis. For any research or storing company information safely, the best bet is Google. And when it comes down to communication or a platform where all employees need to work together, what can be better than Gmail? It works wonders in a remote company where employees can simultaneously work on documents and sheets, using Google technology.
Google Search Tricks To Boost Productivity
While it's true that Google Chrome is unquestionably the most popular web browser out there, it is also true that sometimes, it can be quite difficult to find something specific. However, it is possible to find information on anything and everything within a couple of minutes, which shouldn't be surprising given the robust set of features it possesses. But for that to happen, here are a few tricks, functionalities, and features that can make it even more useful and, in turn, boost your speed. Save time and frustration with these clever Google search tricks that can guarantee that you find the best information within the shortest span of time.
Complete The Incomplete With An Asterisk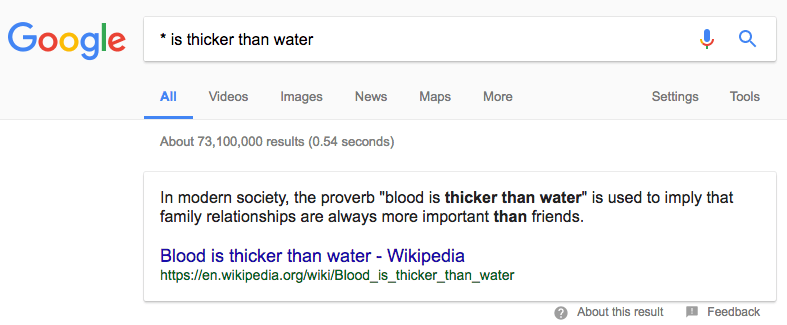 Are you trying to find the author of a phrase or research on a term that you don't remember entirely? Well, work is cut down for you because just by using the asterisk, Google can find a missing word in a phrase or quote. Add the asterisk symbol (*) in the place of a word/letter you cannot remember, and Google will find the missing word for you. Not only that, it also grabs other information regarding the phrase and shares it with you. It can also search for all words starting with a specific word.
Make Your Searches Short With Minus
Typing out long sentences can confuse Google, and it might take more time to give you the appropriate answer. You can exclude certain terms and replace them with the minus symbol (-) to trim down the search results significantly. This will ensure that your search brings up dozens of most relevant articles. Otherwise, you will end up spending time trying to look for the closest relevant answer. To get this hack working, you need to first trim down your sentence and smartly use the minus symbol before the word you want to exclude, and there you go! You will find just what you need.
Synonyms To Get You What You Want
We all forget things sometimes. Just when you need to research on something important, and you don't remember the exact name/word, you can get confused. In such cases, you could instead go for a synonym search, and Google will give you the answer you are looking for. By using synonyms, you can expand your search results and find the answer to your queries soon enough. When you search for the synonym of the actual word you are looking for, Google fetches the results for both.
Don't Beat Around The Bush, Be Specific

When you know what exactly you are looking for, stop complicating your searches. Type in just that, and Google will immediately display the appropriate search results. If you are searching for presentations or other files in specific use, "filetype:" before the phrase to get specific files related to the topic. Even if it might take a while to find exactly what you need, it will still get you the results from files on the web rather than any content.
Keywords Can Be Of Much Help
While searching, always remember to look for keywords. If you don't get what you are looking for, alternate by using a keyword of context so that you get something similar that could be of use to you. Google is smart enough to capture what you want, and it brings up related pages. Even if you can't memorize pages of information, it doesn't matter. Recalling even a small part of it can be enough for Google to find the entire thing for you. This is a refreshing change from the time-consuming tasks we had to once accomplish before Google became an essential part of our lives.
Use Extensions And Bookmarks
One of the best features of Google Chrome is that you can install extensions or bookmarks to make your work easy. Extensions are small software programs on Google that can modify and enhance your browsing experience. Bookmarks are a way of cataloging your previous and important searches, and you can always come back to refer to the data. With the bookmarking service, you can save shortcuts to your favorite web pages. It will also serve as your personal navigator.
Swiftly Search For Any Image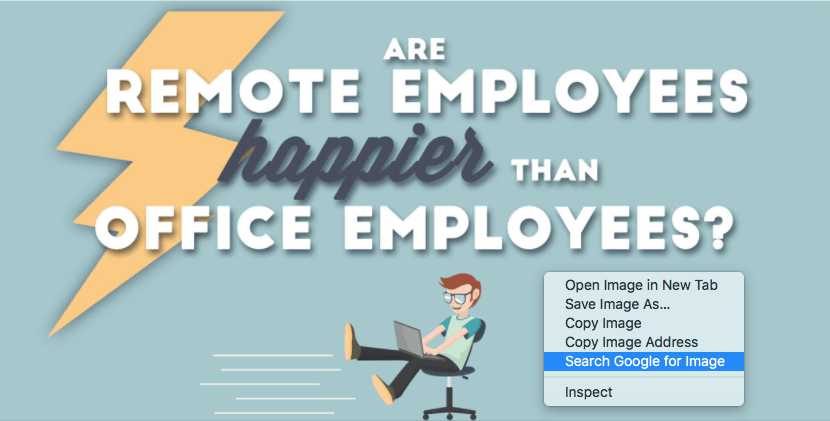 When it comes down to images, it can be a little tricky to find what you need. But if you find an image across the Internet that is somewhat relevant, you can find images similar to the one you just stumbled upon. You can simply right-click on that image and go to 'Search Google For Image' option. And voila! The Google search engine will launch a tab full of relevant and matching images to choose from. If you need more information, you can always go back to the website from which the image was taken from.
Customize Your Search Settings
That's right! With Google search, you have the ability to customize your searches and narrow them down as per your requirements. That way, you can get most of the search results. With this feature, you can control how many results are shown per page and the location. By customizing, you can get more personalized results and recommendations.
Search Operators
Certain words can be used to broaden your searches. "OR" or "AND" can be used to give results for either or both queries. "AROUND" can be used to perform a proximity search to tell that the given words need to be near each other in the content. A few other common search operators are the asterisk and minus symbols, which have been discussed above.
Search Within A Specific Website Or Similar

If you need results from a specific website, then by just using "site:" and typing what you are looking for can get you results within that specific website. This trick is quite handy if you know the place for your search. It prevents you from wasting time and going through unnecessary search results. To find data from similar websites, use "related:" before your phrase, and Google will provide a list of competing websites and blogs that are similar to the given website.
Advanced Google Search
As the name suggests, Google's Advanced Search allows you to make the most of the browser through just a single page. It includes most of its search tricks, special features, and other search tools under one roof. This is a powerful search technique that uses various operators to access the depths of Google pages.
Category Specific Information
Another handy feature of Google is that it can provide any kind of information ranging from day to day news and sports updates to locations and time and weather. Let it be current or happening topics, Google can fuel your daily hunger for entertainment and other news info. It can amp up your entertainment research too by letting you know the latest movies and showtimes near you. Not just that, the Google search can also make your life easier by making calculations and conversions for you.
Google Trends
You can refer to Google trends, an online search tool that can help you filter only the latest and most popular sources of information. Based on Google search, it shows how often a particular search term is entered relative to its total search volume across the world. On a more advanced level, Google Trends is a great way to boost google searches for your business.
Mistakes To Avoid While Browsing For Information
While there are tips and tricks to get your Google search to speed up, there are also certain mistakes you might be doing that may be slowing you down. By avoiding these mistakes, you can save time and get the most relevant information.
Typing Long And Generic Sentences
When you don't have specific words in mind while searching, you tend to type out long sentences. That way, you are only confusing Google as to what you really need. It is always best to search using keywords or brief titles. This will help Google identify your target better and get you the closest results.
Picking Irrelevant Keywords
We often make the mistake of picking keywords with high search volumes, but pay less attention to the relevance of these keywords to the particular topic. As a searcher, you need to be aware of what you need and have an intent. Set a target and try to use keywords that match closely to what you need to find. There may be an unlimited number of keywords, but you need to focus on the ones that are most crucial for you.
Filtering The Wrong Target
One common mistake you can make while searching for something is by customizing the results within the wrong category. By doing that, you are narrowing down the search results and cutting out what might be relevant. Instead, by using the best keyword groups, you can expand the search results to target broader groups with various search intents.
Not Saving Relevant Tabs And Websites
If a particular website or page has proved to be helpful in the past, you can pin it to your desktop or just save the web page. So, the next time you need something similar, you don't need to go about searching for it all over again. You can also simply bookmark it or go back to your previous sessions or load closed tabs to retrieve those sites.
Conducting Low-Quality Research
While Google searches bring up many relevant sources that are credible and authentic, some might not be reliable. The Internet is a platform where many become self-directed researchers, but many of them lack the skills required to do deep original research. This can lead to false information sources and affect the quality of research. While these tricks can boost speed, only concentration and in-depth research can bring out genuine information.
The Role Of Google Search In Education And Business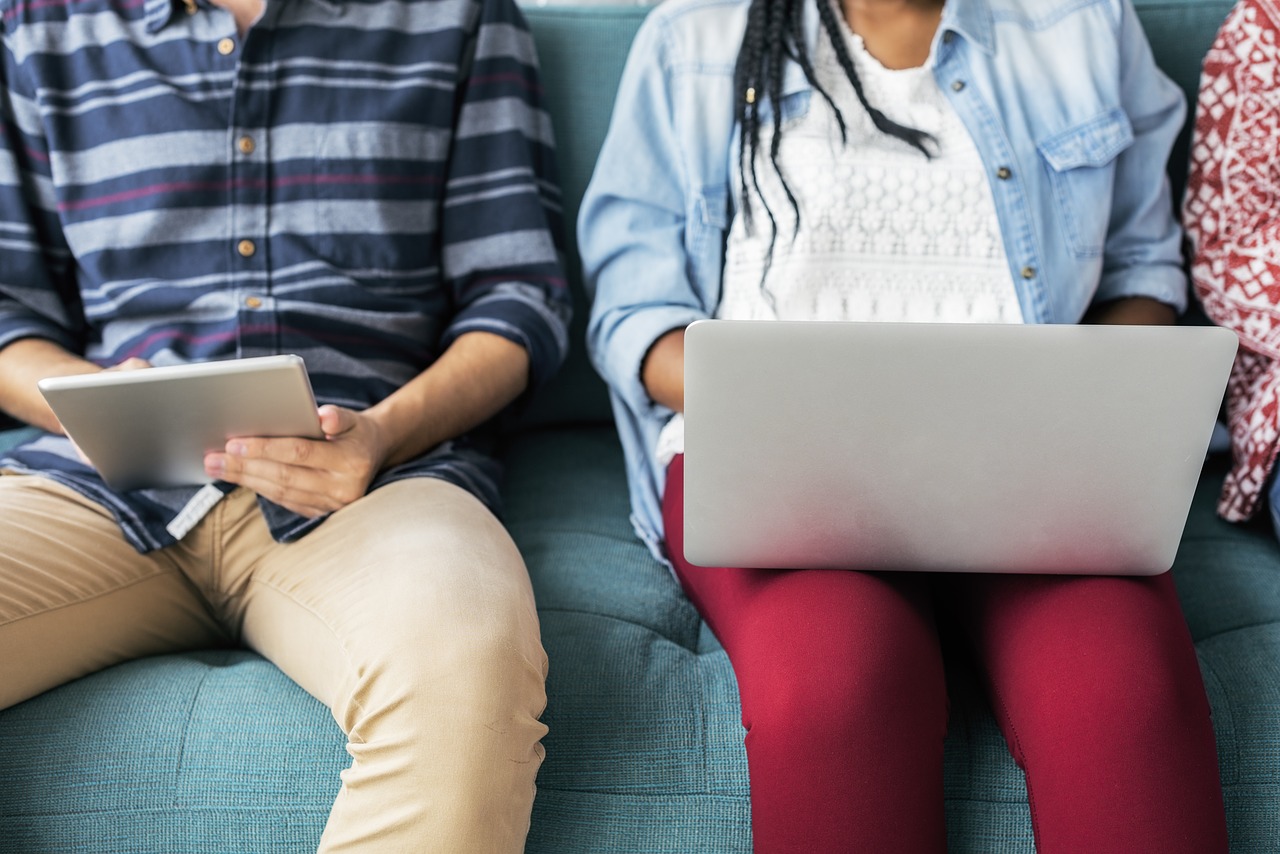 Apart from personal use, Google search plays a major role in education systems and businesses. Schools and universities are now using Google and its various programs and features to improve the quality of learning and innovation. Students are beginning to understand how effective these web searches are to find quality sources of information. Just with a bit of instruction as to how to go ahead with the search, students become critical thinkers while referring to online information.
Google plays a major role when it comes to empowering business collaborations. Google programs and features can be a great asset to a company of any size. It provides various platforms for organizing and sharing data and even as a means to communicate and plan effective meetings. Not just that, when it comes to SEO, analytics, and marketing, Google is the best database to refer to. Digital literacy is increasing slowly, and the major credit goes to Google search and other sources. While referring to Google, one must possess abundant factual knowledge to evaluate what he encounters on the web and only refer to credible sources of information.
Many historians, scientists, and other experts rely heavily on Google for information. But they conduct careful research. No matter what, you need to make sure that your data is collected from authentic and credible sources. Experts access in-depth resources like online databases and even academic journals. Google isn't the end of research, it is only the beginning, and it requires skill and precision to acquire the best information.
We spend an average of four hours every week over Google searches, and sometimes, it takes longer to find what we need. This may, in turn, hinder our productivity. Despite the fact that Google makes your life simpler, you can still spend a long time on browsing. These useful tips can minimize the time you spend online and help you find exactly what you are looking for. Your time is precious, so don't go around wasting it with inefficient web searches. Use the tricks mentioned above to make your work easier and improve your online searching process. The search is endless, but by keeping these tips and tricks in mind and avoiding what can slow you down, you can ensure that your productivity levels are high. So, what are you waiting for? Gear up and supercharge your browsing methods.
---
About the Author: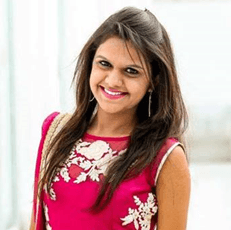 Nisha is passionate about writing and loves to share her thoughts with the world. She has written many articles on yoga, fitness, wellness, remedies, and beauty. She keeps herself updated by going through interesting blogs every day. This fuels her passion and motivates her to write appealing and engaging articles. She is a regular contributor to StyleCraze.com and a few other websites.